Fashion | cruise information

One of the most difficult areas of cruising can be what to pack; does the cruise have formal nights, casual night, and what should you wear?
There are so many options, and so many cruise liners to suit any fashionista!


Cruise Line

On-board Dress Code

Formal Nights

Non Formal Nights

Day Wear

Not Permitted in Restaurants

Azamara

Formal evening wear is not expected nor required, but can be warn if wanted

Polo Shirts
Trousers
Dinner Jacket
Shirt
Casual Dresses
Separates
Trousers

Casual
Swimwear
Sports Wear
Jeans

No Bare Feet
Tank Tops
Swim Wear
Caps
Shorts
Jeans

Carnival

Cruise Casual
Cruise Elegant

Suits
Tuxedos
Dinner Jacket
Evening Gown
Dress
Formal Separates

Jeans
Long Shorts
Polo Shirts
Casual Dress
Trousers
Blouses

Swimwear
Shorts
T-Shirts
Summer Dresses

Shorts
Beach Flip Flops
Swimwear
Cut-off Jeans
Sleeveless Tops
Caps

Celebrity

Tuxedo (Optional)
Suit (Optional)
Evening Gown (Optional)

Polo Shirt
Trousers
Dinner jacket
Dresses
Skirt
Blouse
Trousers

Swimwear
Shorts
Trousers
T-Shirts
Jeans
Casual

T-Shirts
Swimwear
Robes
Tank Tops
Beachwear
Shorts
Flip Flops

Costa

Jeans
Polo Shirts
Shirts
Summer dresses
Casual separates
Skirts

Swimwear
Shorts
Jeans
Sports Wear
T-shirts

Shorts
Swimwear
Flip Flops

Cruise & Maritime

Dinner Jacket
Suit
Evening dress

Suit ( no tie )
Casual dress
Casual separates

Sensible shoes
Warm jacket
Deck clothing

Cunard

Formal
Semi Formal
Elegant

Black tie
Dark suit
Evening dress

Jacket — no tie required
Polo shirts
Dress
Blouse
Skirts

Shorts
Swimwear
Exercise clothing

Disney

Suit
Dinner Jacket
Polo shirt
Casual separate
Blouse

Swimwear
Shorts
Cover ups
Comfortable shoes

Swimwear
Tank tops
Shorts

Fred Olsen

Tuxedo
Dark suit with tie
Evening dress
Skirt/trouser suit

Trousers
Open shirts
Casual dresses
Casual separates

Casual shirts
Shorts
Dresses
Comfortable shoes

Holland America

Tuxedo
Dark suit
Evening gown

Collared shirt
Trousers
Dresses
Separates

Casual clothing
Shirts
Shorts
Walking shoes
Swimwear

Swimwear
Tank tops
Shorts

Hurtigruten

N/A

Jumpers
Long sleeves
Jackets
Cargo trousers
Layers are the key!

Warm Ski wear
Thermals
Jumpers
Warm Jackets
Scarves & Gloves
Walking boots

N/A

MSC

Dinner Jacket
Suit
Cocktail dress

Lightweight jacket
Polo shirt
Summer dresses

NCL

N/A

Smart trousers
Shirts
Polo shirts
Dresses
Casual separates

Shorts
Sundresses
Swimwear

Oceania

N/A

Smart trousers
Shirts
Dresses
Casual separates
Blouses

Swimwear
Shorts
Cover ups

P&O

Polo shirt
Casual trousers
Casual dresses
Casual separates

Shorts
Dresses
Casual Shirts
Swimwear

No swimwear
Shirts /tops must be worn

Princess

Formal (Optional)
Smart Casual

Tuxedo
Smart Suit
Tie
Evening gown
Cocktail dress

Trousers
Open neck shirt
Dresses
Skirts
Blouses

Swimwear
Cover ups
Jeans
Warm clothing for colder climates

Cut — off T-shirts
Shorts

Pullmantur

Trousers
Open collared shirt
Casual dresses
Separates

Swimwear
Shorts
T-shirts
Dresses

Regent

N/A

Collared shirts
Dinner jacket
Dresses
Blouses
Skirts

Elegant day wear
Dresses
Shorts
Swimwear
Active wear

Jeans
T-shirts
Caps
Trainers

Royal Caribbean

Formal
Smart Casual
Casual

Tuxedo
Suit and tie
Evening dress

Jacket
Shirt with tie
Dress
Casual separates

Swimwear
Shorts
Dresses
Active wear

Seabourn

Tuxedo
Dark suit
Cocktail dress

Trousers
Shirt
Dress
Skirt or trousers
Blouse

SeaDream

N/A

Silversea

Tuxedo
Dinner jacket
Cocktail dress
Gown

Jacket — tie optional
Trousers
Shirt
Casual dress
Separates

Star Clipper

N/A

Long sleeve shirts
Dresses
Separates

Shorts
T-shirts
Dresses
Deck shoes

Thomson

Long Trousers
Open collared shirt
Casual dress
Casual separate's

Swimwear
Shorts
Summer dresses
Jacket for evening

Voyages To Antiquity

N/A

Polo shirt
Trousers
Casual dress
Separates

Comfortable shoes
Cotton shirts
Dark jeans

Windstar

N/A

Trousers
Collared shirts
Informal cocktail dress

Swimwear
Deck shoes
Lightweight shirts
The above information is to be used as a guide only. Please check with individual cruiselines or your cruise consultant before booking a cruise. Each cruiseline reserves the right to change their policy at any time without notice for which Cruise.co.uk cannot be held responsible. The information is compiled and calculated by Cruise.co.uk - this information is not to be reproduced without prior permission.
Need Help?
Do you have a question about cruising? Ask your question here and visitors to the site, who have real cruise experience, will share their answers with you.
Post your own questions
Read answers from real cruisers
Help other cruisers with their questions
Be part of a real cruise community
Expand your cruise knowledge
If you'd like to know more about prices or a cruise that you've already booked, speak to a specialist cruise consultant, call us on 0800 408 6228.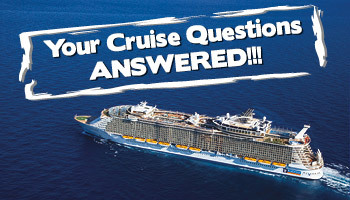 Would You Like To Ask A Question?