Time To Switch To

Cruise.co.uk?
Cruise.co.uk's consultants are now guaranteed minimum earnings of £20k for two years. The opportunity to earn and travel has changed our consultants' lives and could change yours too.
For more information email: Careers@cruise.co.uk
Eve Clark
"My job has taken me on amazing fam trips from the Caribbean to China! Last year I was lucky enough to go on a trip of a lifetime to see the pandas and the Great Wall. The best thing about my job is that I'm effectively running my own business where clients return to me directly but I have the backup of one of the biggest cruise companies in the UK, including marketing and a constant supply of free leads."
Declan Doherty
"My journey with Cruise.co.uk started 4 years ago and homeworking was a big change for me. I was really anxious I would feel isolated and on my own, but boy was I wrong! The Cruise.co.uk family look after their own, and the support and training provided were second to none. The opportunities are endless, ship visits, FAM trips, first-class training and some amazing role models within our company."
Holly Crabtree
"Working for Cruise.co.uk allows us to build up and market to our own client bases. Joining Cruise.co.uk was a fantastic move for me and winning Cruise Travel Agent of the Year at the TTG Awards in 2016!"
The Best Package to Sell Cruises!
Flexible hours for a great work-life balance
Earn £20k plus commission per year
Paid holidays, national insurance and pension
Regular Flow of FREE leads
We help to promote you as a 'mini brand' and build your customer database via your own Facebook page.
Educational and Ship Visit Opportunities
No cost for any IT, admin or training
Superb Management Support
Cruise.co.uk is the UK's largest cruise website and was voted the World Best Cruise Agent for five consecutive years. We're also proud to have been named the UK's Most Successful Independent Travel Company, landing a spot in the Sunday Times Virgin Fast Track 100 Table, which ranks the fastest growing independent companies. Only with Cruise.co.uk can customers find exceptional customer service, unbeatable deals and unbiased expert advice. We also provide tools for choosing the right cruise, including unedited reviews and a dedicated question and answer section.
Working for Cruise.co.uk gives you the opportunity to deliver the very best in customer service, offering your knowledge and advice to your own customers who can return to you directly each time they book. This paired with incredible opportunities for fam trips and ship visits makes Cruise.co.uk the most exciting cruise company to work for. Get in touch and begin your new adventure with us today.
Cruise.co.uk has grown rapidly this year, and we've attributed this growth almost solely to the knowledge, expertise and dedication of our cruise consultants. Tony Andrews, Deputy MD of Cruise.co.uk commented to say:
Want to join our growing team?
We're looking for individuals who can demonstrate the following. If this sounds like you, we'd love to hear from you!
Ability to impress clients with your knowledge and personality
Superb proven sales technique and strong business acumen
Supremely organised with better than basic computer skills
3 years' experience in the travel industry
Knowledge of cruise and the industry
Need Help?
Do you have a question about cruising? Ask your question here and visitors to the site, who have real cruise experience, will share their answers with you.
Post your own questions
Read answers from real cruisers
Help other cruisers with their questions
Be part of a real cruise community
Expand your cruise knowledge
If you'd like to know more about prices or a cruise that you've already booked, speak to a specialist cruise consultant, call us on 0800 408 6228.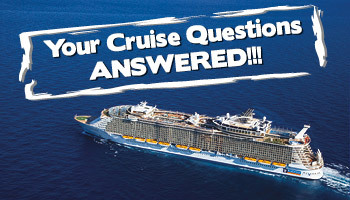 Would You Like To Ask A Question?