Bars & Lounges
On-board your MSC Cruise enjoy a cocktail and the stylish designed bars and lounges that give you the perfect ambience to socialise.
With a number of options you can find a range of different bars and Lounges to suit you from Jazz bars, ultimate Cabarets to a Lively Sports Bar.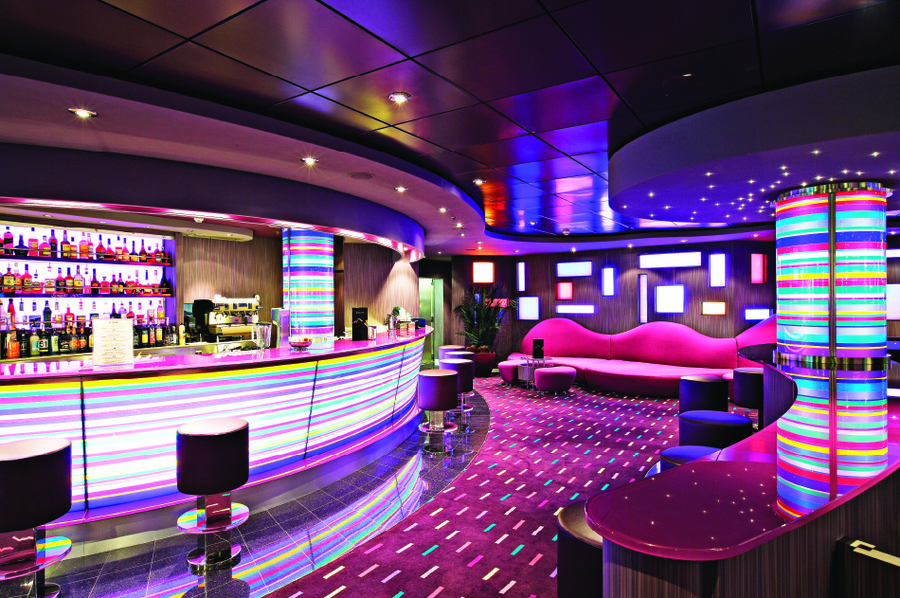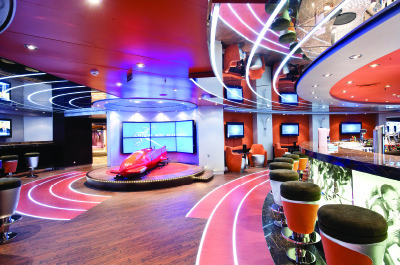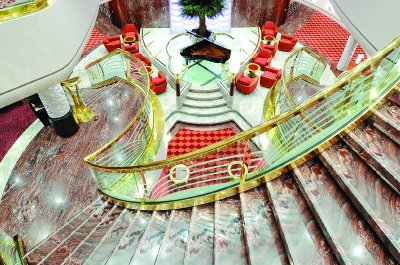 Sports Bar
Featuring big tv screens and a great football coverage including every game of the world cup 2014. There are plenty of great sports games for solo and group play as well as state-of-the-art interactive technology, including WII Consoles.
Relax with music
At the end of a wonderful day, what better way to spend some time with friends than in the inviting atmosphere of our piano bars. From song and dance to karaoke and performers, everyone is brought together through the medium of music.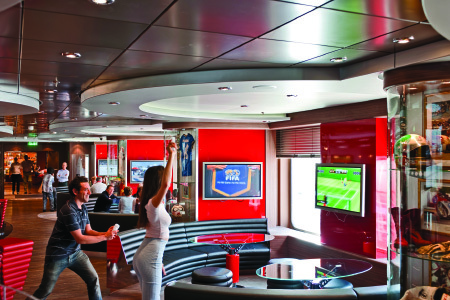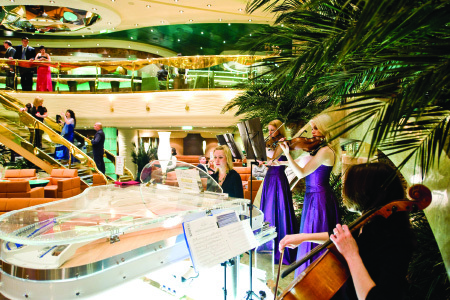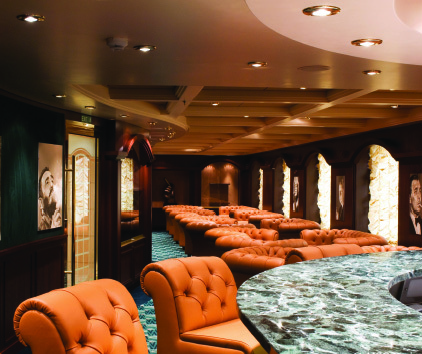 Cigar room
Those who enjoy the finer things in life will appreciate the quiet luxury of a comfortable cigar room, with well-appointed armchairs and the ambiance of an exclusive club.
Relax in a welcoming enviorment with our wonderful selection of cigars.
La Piazzetta
Perfect for kids of all ages, especially those with a sweet tooth! La Piazzetta with it's bar ice cream parlour, pastry and chocolate shop brings out the child in everyone. Dishes include creme bavaroise with almonds and berries, chocolate semifreddo, vanilla and rose macaron cream, cannoli, baba and meringues.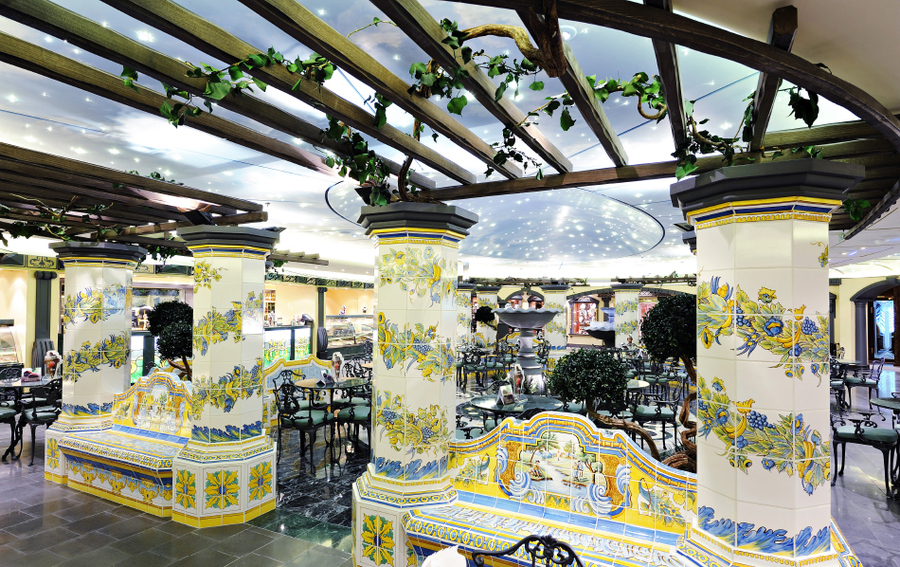 L'Espresso
At the L'Espresso coffe bar, the interior design is inspired by the scent of chocolate, evoked by the walls shaped like chocolate bars.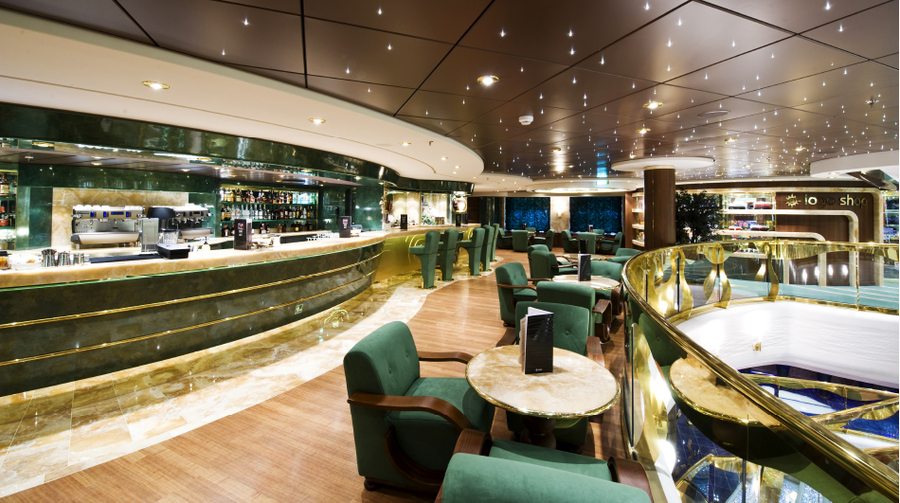 Safari Lounge
This large bar and lounge area exudes a fun, ethnic atmosphere thanks to the leopard-skin motif of its carpet and glass partitions, the two-tone tortoise-shell dance floor, the dramatic sculpted walls in brushed brass and the ethnic-design chandeliers and appliqués fashioned in black Murano glass and gilded metal.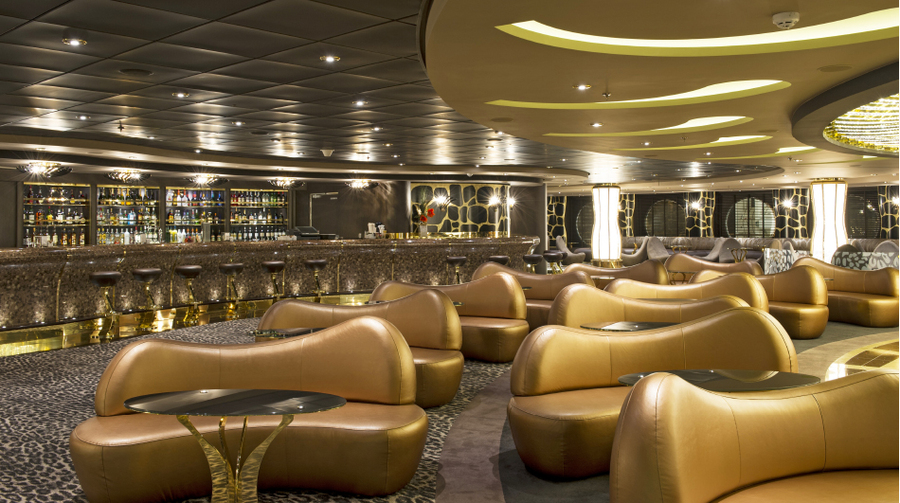 Diamond Bar & Library
Take a moment to savour a quiet pre-dinner drink, a good book or both! Located on deck 6, looking onto the main atrium, the Diamond Bar is the perfect venue for socialising with friends or settling down for a relaxing read, thanks to the library and reading area incorporated within the bar area itself.
Sports & Bowling Diner
Inspired by the world of sport, this trendy diner with its retro-chic wood and metal décor is an informal place to hang out, enjoy a game of ten-pin bowling with friends or family, watch live sport on the large screens and savour some great food. The authentic hamburgers cooked 'the American way' are sure to hit the spot for hungry sports fans of all ages.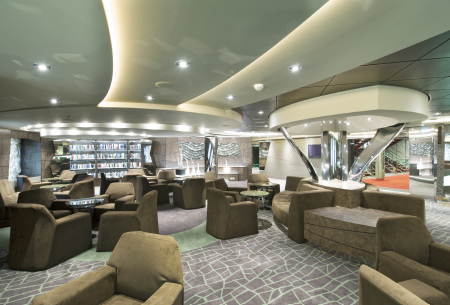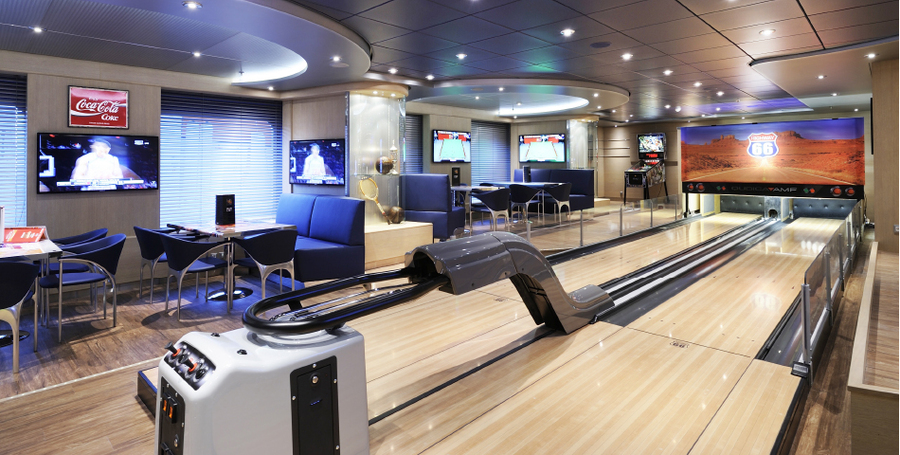 The Golden Jazz Bar
The drinks list of The Golden Jazz Bar is inspired by jazz music: rare whiskies, cognac, aged grappa, the best brands of vodka and gin, and aged tequila.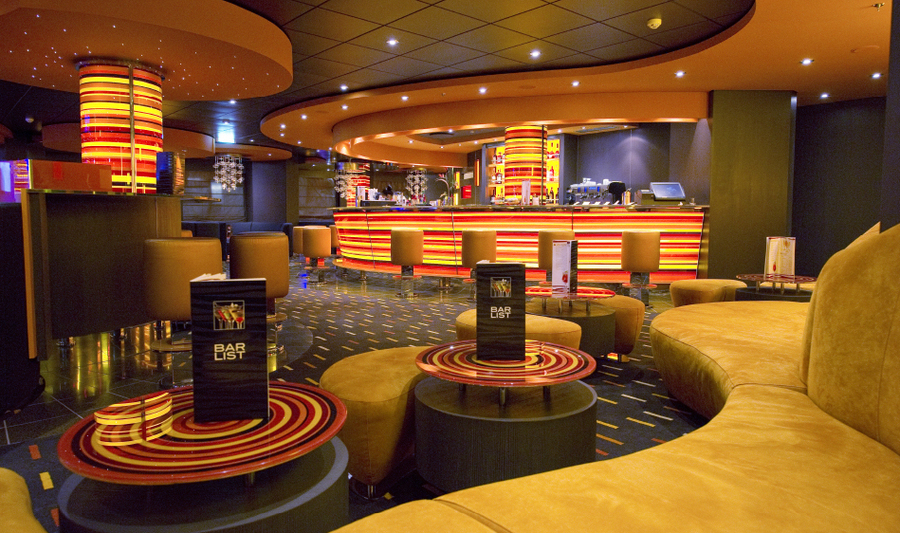 Bars & Lounges 360° Cabin Tour Drinks Packages
Dining Dress Code Past Passenger Club
Spa & Relaxation Accessibility Yacht Club Entertainment Kid's Facilities
Need Help?
Do you have a question about cruising? Ask your question here and visitors to the site, who have real cruise experience, will share their answers with you.
Post your own questions
Read answers from real cruisers
Help other cruisers with their questions
Be part of a real cruise community
Expand your cruise knowledge
If you'd like to know more about prices or a cruise that you've already booked, speak to a specialist cruise consultant, call us on 0800 408 6228.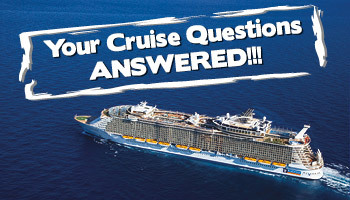 Would You Like To Ask A Question?