When you look at booking your ideal cruise, the climate for your chosen destination will always pop up. Cruise ships do normally cruise to destinations at the best time to travel, but it's always nice to know whether your chosen destination will be dry and sunny, or wet and cold.
Use the buttons below to select the region of the world you are intersted in.
Weather
The above information is to be used as a guide only. Please check with individual cruiselines or your cruise consultant before booking a cruise. Each cruiseline reserves the right to change their policy at any time without notice for which Cruise.co.uk cannot be held responsible. The information is compiled and calculated by Cruise.co.uk - this information is not to be reproduced without prior permission.
Need Help?
Do you have a question about cruising? Ask your question here and visitors to the site, who have real cruise experience, will share their answers with you.
Post your own questions
Read answers from real cruisers
Help other cruisers with their questions
Be part of a real cruise community
Expand your cruise knowledge
If you'd like to know more about prices or a cruise that you've already booked, speak to a specialist cruise consultant, call us on 0800 408 6228.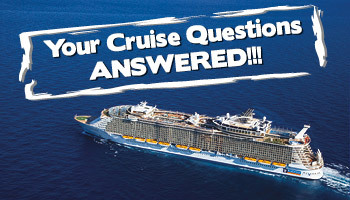 Would You Like To Ask A Question?