Visa & Passports
It is especially important to check in plenty of time before your holiday as entry visas or permits may be necessary for certain destinations and it is the responsibility of the individual traveller to obtain. To check on any Visas you may need (and for preferential rates), please visit CIBT Visa Service at www.cibtvisas.co.uk/cruise.co.uk.
USA
If you are travelling to the USA, the days of filling out a green I-94 piece of paper (commonly known as the Visa Waiver form) on a plane for entry into the US have ended. You now need to fill in an online request to enter the States, at least three days before travelling (although you'll usually get a decision in minutes, it can take up to three days), otherwise you will be turned away at US immigration. The form is called the Electronic System for Travel Authorisation form or ESTA for short. It costs $14 (about £10 depending on the exchange rate at the time) plus the ESTA lasts two years (or until your passport expires). You can obtain one from
https://esta.cbp.dhs.gov/esta
. Once the ESTA is out of date you need to reapply. The only method for this new procedure is online, so if you do not have internet access, you may need to get help from a friend, family member or colleague who can register online on your behalf.
CHINA
All passengers visiting China on a cruise require a visa, even if you do not intend to leave the ship at the port. Depending how many times your cruise visits China will depend on whether you need a single entry visa (just one port) or a double entry visa (more than 1 port of call). The visa can be obtained as close as 3 working days before departure. Visas cost from around £115pp.
INDIA
An Indian visa will be required for any cruises that visit India. Under new legislation, Britons planning to visit India must provide a fingerprint as part of the visa application process. As of March 14th 2015, Brits wishing to travel to India must first visit one of the fourteen new visa application centres around the UK where they will be fingerprinted in order to receive their visa. The cost of a visa to India comes in at just under £100 per person.
RUSSIA
Visas are needed for entry into Russia, the most common way of obtaining a Russian visa is through the cruise line, as long as you take the excursion in Russia with the cruise line they will include your visa arrangements. Please check at the time of booking. You can obtain your own visa for Russia if you wish to disembark, you must have a Russian Invitation or tourist voucher approved by the ministry of foreign affairs. These can be obtained through CIBT, and they can be ordered as late as 2 working days before departure and cost from £172pp. Applicants who are self-employed or un-employed must provide bank statements for 3 months prior to show they have £100credit available for every day they wish to stay in Russia.
VIETNAM
A visa is required for Vietnam; they offer a single entry visa or a multiple entry visa if you are visiting more than 1 port of call in Vietnam. Visas cost from around £99pp and can be obtained up until around 3 working days before departure though CIBT.
AUSTRALIA
An electronic visa called an ETA is required for entry into Australia, these can be obtained for a cost of around £20pp for a tourist ETA which is valid for 1 year and can be obtained online.
CANADA
Starting March 2016, British citizens are required to complete an online application form before entering Canada. The application process is named ETA (Electronic Travel Authorisation) which is required for visa-exempt visitors to produce before they fly. The documents are not required until 15th March 2016, which was stated by the Canadian government in 2015. You can obtain one by
clicking here
.
UAE
A visa is obtained on arrival free of charge and is valid for 30 days.
It is the responsibility of all passengers to have a full valid passport which is valid for 6 months after their return date.
For further information contact the Passport Office on Tel: 0300 222 0000 or visit http://www.passport.gov.uk. We would strongly recommend visiting the Foreign and Commonwealth Office website. If you are travelling to a destination outside the EU Look at the World Travel Guide.
Need Help?
Do you have a question about cruising? Ask your question here and visitors to the site, who have real cruise experience, will share their answers with you.
Post your own questions
Read answers from real cruisers
Help other cruisers with their questions
Be part of a real cruise community
Expand your cruise knowledge
If you'd like to know more about prices or a cruise that you've already booked, speak to a specialist cruise consultant, call us on 0800 408 6228.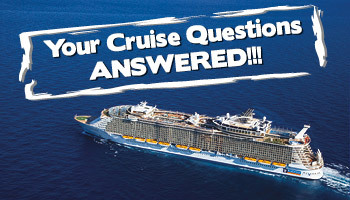 Would You Like To Ask A Question?