When cruising you might fancy yourself a bit of entertainment, the theatre offers a great atmosphere and certainly isn't something to miss out on while on a cruise holiday. Whether its acrobatics, Shakespeare or pantomime that excites you, the theatre is the place to see it all.


Thomson
1
Celebration, Dream, spirit and Discovery - Broadway Show Lounge
Majesty Jubilee lounge
Peel Entertainment
West end styles
Musicals
Comedy from many uk guest acts
Windstar
No Theatre
Cruise Line
How Many? (per ship)
Theatre Name(s)
Theatre Company
Example Shows on board

Azamara

1

Cabaret lounge

Varies

Carnival

1
Carnival Breeze - 2
Carnival Dream
Carnival Elation
Carnival Liberty
Carnival Magic
Carnival Miracle
Carnival Paradise
Carnival Sensation
Carnival Spirit
Carnival Triumph
Carnival Valor
Carnival Victory

Breeze - Ovation Show Lounge & The Limelight
Conquest - The Toulouse-Lautrec Show Lounge
Destiny - Palladium Show Lounge
Dream - Encore Show Lounge
Ecstasy - Main Show Lounge
Elation - Mikado Main Show Lounge
Fantasy - Universe Main Show Lounge
Fascination - The Palace Show Lounge
Freedom - Victoria Theatre
Glory - Amber Palace Show Lounge
Imagination - Dynasty show lounge
Inspiration - Paris Show Lounge
Legend - Follies show lounge
Liberty - Venetian Palace Show Lounge
Magic - Showtime Theatre
Miracle - Mad Hatters Ball Show Lounge
Paradise - Normandie Show Lounge
Pride - Taj Mahal Show Lounge
Sensation - Fantasia Show Lounge
Spirit - Pharaohs Palace Show Lounge
Splendour - Spectacular Main Show Lounge
Sunshine - Ship Under Construction
Triumph - Rome Main Show Lounge
Valor - Ivanhoe Theatre
Victory - Caribbean Main Show Lounge

Carnival Entertainment

Large Scaled Production Shows
Cabaret acts
Comedy acts
80s Pop to the Max
Heart of Soul
Getaway Island
88 Keys: The Rock n' Roll Piano Show
The Brits
Motor City
Disco Fever! With #Groove6 Divas
Latin Nights

Celebrity

1

Expedition -0

Eclipse - Eclipse Theatre
Equinox - Equinox Theatre
Silhouette - Silhouette Theatre
Solstice-Solstice Theatre
Reflection - Reflection Theatre
All other ships - Celebrity Theatre

Qdos Entertainment

Custom productions like "Pulse", "Remix" and "Edge"
Traditional British pantomime

Costa

1

NeoRomantica-0

Atlantica - Teattro Caruso
Classica - Teattro Colosseo
Delizosa - Teatro Duse
Facinosa - Teatro Bel Ami
Favolosa - Teatro Hortensia
Fortuna - Teatro Rex 1932
Luminosa - Teatro Pheonix
Magica - Teatro Urbino
Mediterranea - Teattro Osiris
Pacifica - Teatro Stardust
Serena - Teatro Giove
Victoria - Teattro Festival
Voyager - Teattro Alexander the Great

Costa Croceire

"SOLID GOLD" a tribute to a huge selection of popular musical hits from Cher, Michael Jackson and even Ricky martin.
"CASINO" this arises from the overlapping of these levels: emotional, sound and vision, and scenically. Everything reproduces an ideal 'Las Vegas'
"DELICIOUS" a production shows and is an experience of the senses
"MARVELOX" a musical story about an awkward magician who has created his own magic box.
"VIBRATIONS" is a musical piece, it is the energy of the music that goes through our body
"H20" this is a representation of the classic, Noah's arc, but throughout the years from the 1500s, to the 1930s style settings.
"FLASH" If the Costa Luminosa is the ship of Light, Flash is the show that best represents visual emotion.
"MAGIC MOMENTS" inspired by the name of the ship, the Fairy Godmother, Wizard, Leprechaun, Tinkerbelle, Witch, Witch Doctor, Troll and Genie appear from all corners of the theatre
"ELEMENTS" a contemporary journey based on the four elements earth, wind, fire and water.
"SPORT" dedicated to the 2008 Beijing Olympics, is a sport show that celebrates physical activity in synchronised movement.
"MYTHOLOGY" this show incorporates a selection of myths on which the Occidental culture is based.
"VIVA ITALIA" a welcome show that sets the scene for the songs and dances that highlights Naples, Venice, the opera, the Ferrari and romance.
"DESTINATIONS" a musical production which is a tribute to many of the famous places visited by the costa fleet.

Cruise and Maritime

1

Marco Polo - Marco Polo Lounge
MV Discovery - Discovery Theatre

Cruise and Maritime's own entertainment company.

Snappily Choreographed Revue
A colourful floorshow
Theme nights such us 'Remember the 60s' and 'Abba Party'

Crystal

2

Galaxy Lounge & Hollywood theatre

Varies

Dancing shows
Cabaret
West end style shows
Broadway style shows

Cunard

1

Queen Mary 2 - 2

Queen Elizabeth - The Royal Court Theatre
Queen Mary 2 - The Royal Court Theatre & Planetarium
Queen Victoria - The Royal Court Theatre

The Queen Elizabeth Theatre Company

Classic Shakespeare
Musical productions.

Disney

2

Walt Disney Theatre & Buena Vista Theatre

Disney

Buena Vista offers first run films by Disney
Walt Disney theatre offers original Disney musicals and family friendly shows.

Fred Olsen

1

Black Watch - Mariner Theatre
All Other Ships - Neptune Lounge

Mirage Shows & Productions

Explosive Productions

Cabaret acts
Live musicians

Holland America

1

Eurodam - The Main Stage
Noordam - Vista Lounge
Oosterdam - Vista Lounge
Westerdam - Vista Lounge
Zuiderdam - Vista Lounge
All Other Ships - The Showroom At Sea

Holland America Entertainment

Musical Productions
Dancing with the Stars at sea
BB Kings Blues club
Comedians
Magicians

Hurtigruten

No Theatre

-

-

-

MSC

1

Armonia - Teatro La Fenice
Divina - Pantheon Theatre
Fantasia - Teatro L'Avanguardia
Lirica - The Broadway Theatre
Magnifica - Royal Theatre
Musica - Teatro La Scala
Opera - Teatro Dell'Opera
Orchestra - Covent Garden Theatre
Poesia - Teatro Carlo Felice
Preziosa - Ship Under Construction
Sinfonia - Teatro San Carlo
Splendida - The Strand Theatre

MSC Entertainment

Variety shows (French style),
Musical shows (Broadway style)
Themed shows (Cirque du Soleil style)

Norwegian Cruise Lines

1

Breakaway - Breakaway Theatre
Epic - Epic Theatre
Pride of America - Hollywood Theatre
All Other Ships - Stardust Theatre

NCL Productions

Cabaret
Lavish stage show
Comedy acts
Blue Man Group
Blues bands
Cirque dreams and dinner - Theatrical dining experience. It's an entertainment extravaganza that includes world-class acrobats and aerialists, musicians whilst you have dinner.
Stephen Sorrentino a Musical Comedian and Impressionists.

Oceania

1

Main lounge

Shows by Gary Musick Productions
Performers by Jean Ann Ryan Company

Classic cabaret
Big band or jazz music
Lectures

P&O

1

Adonia - The Curzon Lounge
Arcadia - The Palladium
Aurora - Curzon Theatre
Azura - The Playhouse
Oceana - Footlights Theatre
Oriana - Theatre Royal
Ventura - Arena Theatre

Headliners Theatre Company

Cabaret
Small group shows
Cirque du soleil style production shows
Major bungee diving acrobatics
Adagio dancers
Production shows

Princess

1
(0 - Pacific & Ocean Princess)

Princess Theatre

Princess Cruises Entertainment

Princess signature shows
Magicians
Stand-up comedians
Over 35 different original shows

Pullmantur

1

Broadway Showroom

-

Broadway style shows
Comedians
Live bands
Dance shows
Magicians
Themed Performances

Regent

1

Mariner - Constellation Theatre
Voyager - Constellation Theatre
Navigator - Seven Seas Lounge

Jean Ann Ryan productions

Full scale music revues
Cabaret shows
Cirque style performances

Royal Caribbean

1

Allure & Oasis - 2

Adventure of the Seas - Lyric Theatre
Allure of the Seas - Boardwalk Style Theatre
Aqua Theatre
Brilliance of the Seas - Pacifica Theatre
Enchantment of the Seas - Orpheum Theatre
Explorer of the Seas - The Palace Theatre
Freedom of the Seas - Arcadia Theatre
Grandeur of the Seas - Palladium Theatre
Independence of the Seas - Alhambra Theatre
Jewel of the Seas - Coral Theatre
Legend of the Seas - That's Entertainment Theatre
Liberty of the Seas - Platinum Theatre
Majesty of the Seas - A Chorus Line Lounge
Mariner of the Seas - Savoy Theatre
Navigator of the Seas - Metropolis Theatre
Oasis of the Seas - Boardwalk Style Theatre
Aqua Theatre
Radiance of the Seas - Aurora Theatre
Rhapsody of the Seas - Broadway Melodies Theatre
Serenade of the Seas - Tropical Theatre
Splendour of the Seas - Tropical Theatre
Vision of the Seas - Masquerade Theatre
Voyager of the Seas - Coral Theatre

Royal Caribbean Productions

Comedy
Live jazz
Boardwalk style musical theatre shows such as Chicago
Saturday night fever the musical
Chicago the musical
Hairspray the musical
DreamWorks productions such as Move it! Move it! How to Train a Dragon on Ice and Let you Entertain me.

Seabourn

1

Odyssey / Quest / Sojourn - Grand Salon
Legend / Pride / Spirit - Show Lounge

Seabourn Entertainment

Sea Dream

No Theatre

Silversea

Cloud - 1
Shadow -1
Whisper - 1

All Other-
No Theatre

Show lounge

Choozi Entertainment

Production shows
Musicals

Star Clippers

No Theatre
The above information is to be used as a guide only. Please check with individual cruiselines or your cruise consultant before booking a cruise. Each cruiseline reserves the right to change their policy at any time without notice for which www.CRUISE.co.uk cannot be held responsible. The information is compiled and calculated by www.CRUISE.co.uk - this information is not to be reproduced without prior permission.
Need Help?
Do you have a question about cruising? Ask your question here and visitors to the site, who have real cruise experience, will share their answers with you.
Post your own questions
Read answers from real cruisers
Help other cruisers with their questions
Be part of a real cruise community
Expand your cruise knowledge
If you'd like to know more about prices or a cruise that you've already booked, speak to a specialist cruise consultant, call us on 0800 408 6228.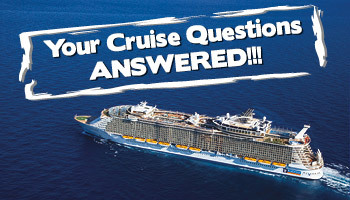 Would You Like To Ask A Question?