ENTERTAINMENT
FROM DUSK TILL DAWN THERE'S NEVER A DULL MOMENT

P&O Cruises offers the very best in cruise entertainment. Days can be filled with as much or as little as you want, whilst evenings are no doubt the social highlight. When the sun comes down your ship begins to come alive with the hum of conversation and music, and you can be sure of a memorable night.

ENJOY...

West end style shows, Cirque du Soleil style productions,

Adagio Dancers Bungee, diving acrobatics,

Cabaret

With a range of activities taking place throughout day, you'll struggle to fit everything in. From pub quizzes, to sports tournaments, dance lessons, informative talks and interactive demonstrations you'll be spoilt for choice. Thankfully, you don't need to remember when and where everything is taking place – Horizon; your ships daily newspaper is delivered to your cabin and contains a full list of activities. Of course, some days you just want to relax with a good book and do nothing at all. On these days you'll find plenty of comfortable sun loungers outside and soft chairs inside to simply relax and do nothing at all.

Keep Active...
And Relax

State of the art gyms
Sports courts for football
Tennis
Basketball
Swimming Pools
Whirlpool Spa
Saunas
Steam Rooms
Are you a sports fanatic?
P&O cruises show all the big events, satellite permitting, including major football games, rugby, Formula 1, tennis & every four years the World Cup.
Or even, take to the sports facilities on-board and watch or take part in team sports in the golf nets, tennis courts, basketball courts, gym or swimming pools.
Enjoy all of these activities whilst on-board that keep you active and entertained on your cruising holiday.

Whether it's a pre-dinner drink, or after your meal or even a drink or two with a couple of friends. With so many venues to choose from, you will be certain to find the perfect spot to suit your mood.

Film Buff...
On different P&O ships films are played in different venues:
Ventura & Oceana
Films are played in the theatres
Azura
The Seascreen (Outdoor Cinema)
Arcadia
The Screening Room (Boutique Cinema)
Aurora
The Playhouse (Indoor Cinema)
Oriana
Chaplin's (Indoor Cinema)
Adonia
Curzon Lounge (Films are shown on a screen)

A selection of movies can be watched in all cabins on-board via in cabin televisions with an additional wide range of movies available on interactive televisions on the Ventura and the Azura ships. Please not that these are chargeable at £3.75 or £5.95, recorded shows are available to watch without charge.


Is Lady Luck smiling on you? Step into our sumptuous casinos an try your luck. In P&O Cruises casinos you'll find traditional card and table games, along with the latest slot machines.
You'll enjoy Three Card Poker, Texas Hold 'Em Poker, Blackjack, Bingo and, of course, Roulette – one of the oldest and most popular games of chance. If you haven't played before don't worry, you can join in with fun and informative gaming lessons. During these interactive sessions you can learn valuable tips and information to make your playing more enjoyable and possibly more profitable.
Are you in the mood for
dancing?
If you are in the mood for dancing, head for one of their themed nightclubs. You'll find the atmosphere fun and lively, and you can dance to the music of the DJs and live bands, playing everything from the 60's to the present day. These innovative entertainment venues feature state of the art sound and lighting systems and dance floors – some with inlaid fibre-optic lights. And the bars are well stocked with your favourite refreshments.

In the theatres on a P&O Cruises ship you will find some of the most lavish and spectacular shows at sea. There are compilations of West End and Broadway shows, as well as tributes to well-known stars. Guest entertainers from the world of show business are often on board to perform and meet passengers.


Enjoy a strictly come dancing themed cruise , accompanied by some
of your favourite professional dancers and critique from the outspoken
judges, you love to watch on the BBC. On each cruise there will be
a stunning performance by 2 of the shows professional dancers and
that'll give you the opportunity to meet them and even learn a
few moves.
EVENING
ASHORE
At a select number of destinations you'll have a wonderful opportunity to spend the evening, or even overnight, in port. This is a great chance to dig a little deeper and experience the local nightlife. For example:
Spend an evening at the world famous ballet in St. Petersburg
Get a true taste of Dublins pubs that line O'Connell Street
Have lunch and dinner in one city, but on two different continents in the unique setting of Istanbul

---
INTRODUCING FOR BRITANNIA...

A first for P&O Cruises is the Deck Show, an explosion of light, colour and sound in line with the first in technology to create a spell-binding show. To get the audience gathered and in awe on deck, electrifying dancers will appear spontaneously throughout the performance and provide and interactive experience for all to enjoy! Including performers that will surround the audience – you won't know where they're coming from!!

---
VIEW MORE ABOUT P&O CRUISES
Need Help?
Do you have a question about cruising? Ask your question here and visitors to the site, who have real cruise experience, will share their answers with you.
Post your own questions
Read answers from real cruisers
Help other cruisers with their questions
Be part of a real cruise community
Expand your cruise knowledge
If you'd like to know more about prices or a cruise that you've already booked, speak to a specialist cruise consultant, call us on 0800 408 6228.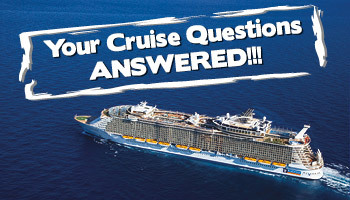 Would You Like To Ask A Question?