MEET
THE

FLEET

Click to jump to ship profile

...took her maiden voyage along the Norwegian coast in April 2003 and has become a favourite. The name Midnatsol (Midnight Sun) is something to live up to, and this ship dedicated to the Norwegian summer does just that.
---
MS Midnatsol's sister ship, they share many of the same characteristics, such as the beautiful panorama lounge and suites. The ship has a comfortable interior, with an extensive use of Norwegian wood and stone. Her maiden voyage ws in 2002 is one of the newest ships in the Hurtigruten fleet.
---
MS Finnmarken was built in 2002 and belongs to the same class as MS Trollfjord and MS Midnatsol. She is the only ship with both a swimming pool and Jacuzzis on deck. Another unique feature about MS Finnmarken is the accessibility of her bow.
---
---
MS Nordkapp is named after the famous North Cape, which is a cape on the island of Magerøya in northern Norway, in the municipality of Nordkapp.
---
---
---
Proudly bearing the name of the founder of Hurtigruten.MS Richard With is named after the founder of Hurtigruten, Captain Richard With, The panorama lounges, Horisont and Syvstjernen, treat you to unforgettable views of the surrounding scenery. There are also eight junior suites on board.
---
---
---
Take a voyage in the past with the MS Lofoten - fully restored to reflect its prime in the roaring 1960s, with the nostalgic atmosphere to reflect the era. Think traditional etiquette, a complimentary sherry in the lounge before dinner, 60s inspired menus using fresh and seasonal ingredients and staff in white gloves offering service reminiscent of the early days.
---
MS Fram was built with one mission in mind - to bring her guests closer to nature, wildlife and unforgettable experiences. As well as offering numerous lounges in which to relax, the more active guests can use our well-equipped gym. Meanwhile, on deck, the Jacuzzis guarantee you surreal memories when passing the towering icebergs of Antarctica or Greenland.
---
Need Help?
Do you have a question about cruising? Ask your question here and visitors to the site, who have real cruise experience, will share their answers with you.
Post your own questions
Read answers from real cruisers
Help other cruisers with their questions
Be part of a real cruise community
Expand your cruise knowledge
If you'd like to know more about prices or a cruise that you've already booked, speak to a specialist cruise consultant, call us on 0800 408 6228.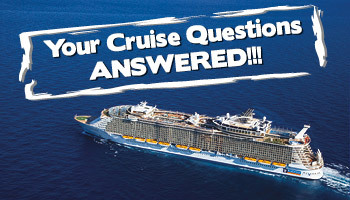 Would You Like To Ask A Question?