Cruise Line Deck Plans
Find out exactly where everything is on your cruise ship with our full listing of cruise ship deck plans. Choose your cruise line and ship and find out exactly where your cabin is, where the stairs and lifts are or simply what there is on each floor. You can use the deck plans to plan where to book your cabin or just to check what will be around you as you sail.
Find out below!
Need Help?
Do you have a question about cruising? Ask your question here and visitors to the site, who have real cruise experience, will share their answers with you.
Post your own questions
Read answers from real cruisers
Help other cruisers with their questions
Be part of a real cruise community
Expand your cruise knowledge
If you'd like to know more about prices or a cruise that you've already booked, speak to a specialist cruise consultant, call us on 0800 408 6228.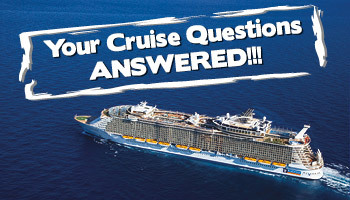 Would You Like To Ask A Question?