A CABIN ON THE BRAND NEW CARNIVAL MARDI GRAS IN 2020
Enter your email today for a chance to win!
Sign up to become a member today and receive our daily cruise emails below.
We would like you to be the first to know about our latest offers, news and promotions. You can let us know at any time if you change your mind. Further information can be found in our privacy policy.
Don't forget to like us on Facebook to keep up to date with the latest cruise news — in the main header above click

WANT AN EXTRA CHANCE TO
WIN?
Submit a cruise review to our site for a chance to win a cabin on the brand new Carnival Mardi Gras in 2020
Share with us the highs and the lows of your cruise - What was your favourite part of the ship? Did you find your cabin suitable? What was the food like?
Good luck!
Write Your Review
All reviews must be at least 300 characters in length and be fair honest and factual.
Need Help?
Do you have a question about cruising? Ask your question here and visitors to the site, who have real cruise experience, will share their answers with you.
Post your own questions
Read answers from real cruisers
Help other cruisers with their questions
Be part of a real cruise community
Expand your cruise knowledge
If you'd like to know more about prices or a cruise that you've already booked, speak to a specialist cruise consultant, call us on 0800 408 6228.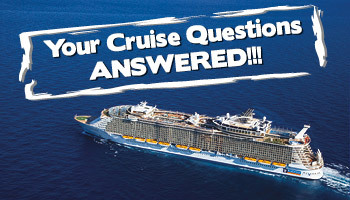 Would You Like To Ask A Question?