THE


LAWN CLUB

"There's absolutely nothing like it!"

The Lawn Club is an enjoyable casual area, perfect for outdoor activities in a decidedly Country Club atmosphere. You can play games old and new, Croquet, Bocce, Blongo and Baggo, or for aspiring artists out there seek out the The Art Studio where you will be able to participate in intimate, hands-on instruction from experts in drawing, painting and beading, as well as the art of food, with plating, tastings, mixology and other culinary-themed classes.


---
OTHER AREAS TO EXPERIENCE AT THE LAWN CLUB ARE:

The Lawn
Club Grille
Located on the top deck, just off the lush green grass of the Lawn Club, it's the spot to enjoy a perfectly fired steak, a mouth-watering barbecued pizza, or delicious grilled, garden-fresh vegetables. The chef will prepare your choice as requested, or you can take over and man the grill yourself – just make sure you cook it to perfection. Drinks available include wine, buckets of beer and pitchers of sangria.

THE PORCH
With its chic, Hamptons-style design, modern furnishings, The Porch will offer quick, simple, casual and complimentary breakfasts and lunches. The intimate, 48-seat venue will be the perfect place to enjoy complimentary fresh pastries, salads, paninis and other sandwiches.

THE ALCOVES
Eight stylish daytime retreats, cabana-style and designed for two to four guests. Each of The Alcoves on Celebrity Silhouette and Celebrity Reflection will offer Wi-Fi for guests who want to stay connected while relaxing, themed picnic baskets and an a la carte beverage menu.
SUNSET BAR
The casual country club atmosphere makes Sunset Bar your must-visit hangout every evening, located at the end of The Lawn Club – an acre of real grass on the Solstice Class ships. As the sun sets over the sea, sit back with an award-winning Eureka cocktail designed by our very own Bacardi Bartender of the Year. Which is better, the views or the entertainment? With live pop and folk tunes from a talented guitarist, the answer is definitely both.

---
Need Help?
Do you have a question about cruising? Ask your question here and visitors to the site, who have real cruise experience, will share their answers with you.
Post your own questions
Read answers from real cruisers
Help other cruisers with their questions
Be part of a real cruise community
Expand your cruise knowledge
If you'd like to know more about prices or a cruise that you've already booked, speak to a specialist cruise consultant, call us on 0800 408 6228.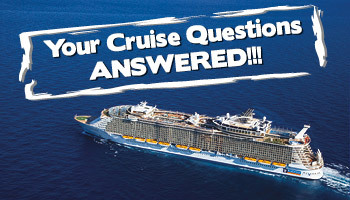 Would You Like To Ask A Question?