ANTHEM
Of The

SEAS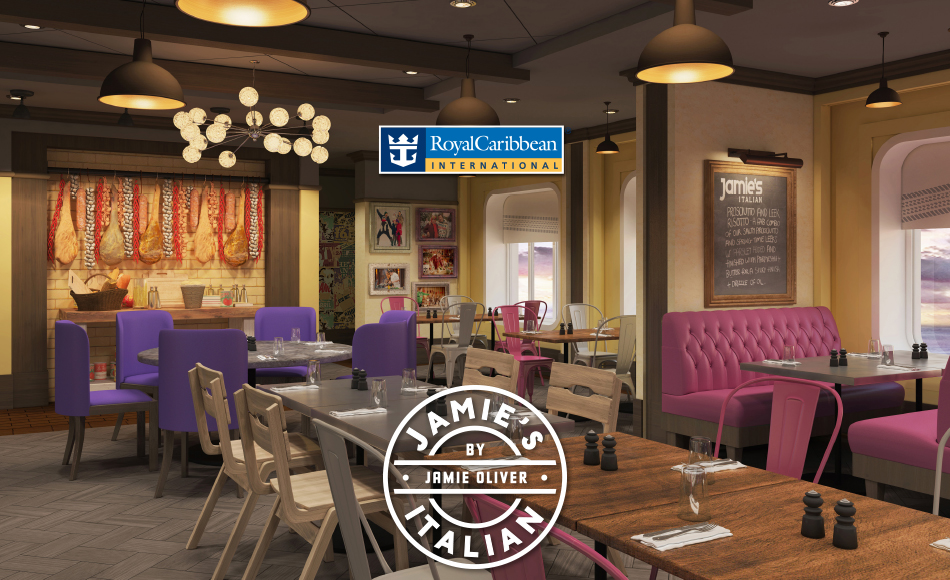 Italian Cooking Has Its Star Turn At Sea
Chef Jamie Oliver may be one of Britain's most famous food exports, but it's his love of Italian cooking and the Italian way of life that drives the menu at Jamie's Italian on Quantum of the SeasSM and Anthem of the SeasSM. At the first seafaring outpost of his hugely popular restaurant, you'll enjoy rustic dishes, handmade using seasonal ingredients, and authentic recipes that are tried and tested crowd-pleasers.
Warm up with Jamie's Italian Famous Plank piled high with cured meats, pickles and tempting cheeses. From there, try delicious pastas made in-house everyday—like indulgent pumpkin panzerotti and zingy prawn linguine to name a few. Plus more entrées, small plates, a gorgeous selection of grills and tempting desserts.
Cozy Atmosphere, Lively Vibe
The first seafaring outpost of British chef, restaurateur and media personality Jamie Oliver, Jamie's Italian is a casual and comfortable family-style restaurant featuring a relaxed laid-back atmosphere and rustic Italian dishes filled with freshness and flavor.

The Menu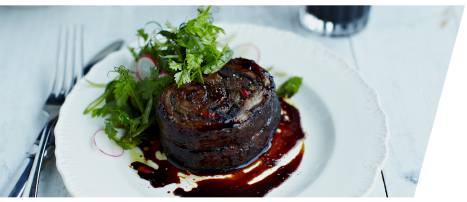 Plated With Passion
After feasting on items like Roasted Squash and Ricotta Bruschetta, British Lamb Lollipops, Rib-Eye Steak and Jamie's Italian Signature Porchetta, you'll be saying, "Bravo, Jamie. Bravo."
Made With Love
Choose from molto bene dishes like Penne Carbonara, Truffle Tagliatelle, Wild Mushroom and Smoked Mozzarella Risotto, Seafood Bucatini, Sausage Pappardelle, Wild Rabbit Casarecce and more.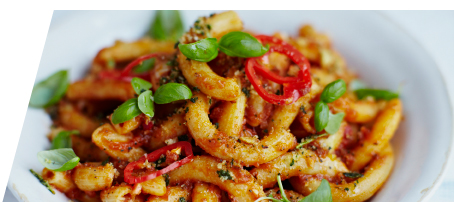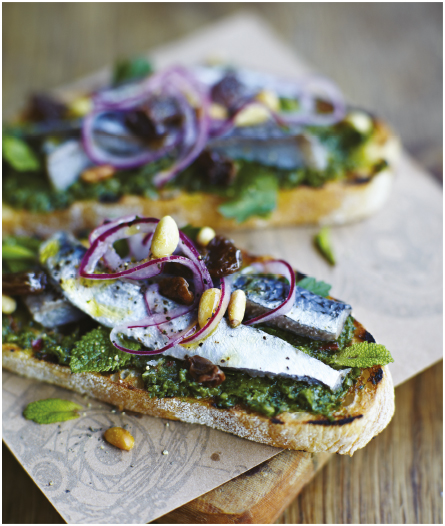 Starters
Bread & Olives
WORLD'S BEST OLIVES ON ICE -
Large green olives, black olive tapenade & crispy "music bread"
CRAB & AVOCADO BRUSCHETTA -
Sourdough topped with Devonshire crab, avocado & yogurt, with apple, chilli, mint & lemon
ROASTED SQUASH & RICOTTA BRUSCHETTA -
Garlicky sourdough, roasted squash, lemony ricotta, crispy sage & beetroot
TUSCAN BEAN & CAPEZZANA OLIVE OIL BRUSCHETTA
Braised beans & creamy mozzarella on grilled sourdough, drizzled with stunning Capezzana Special Reserve 2013 olive oil – it's the absolute best & bang in season
Plates
ITALIAN SPICED CHICKEN WINGS -
Five free-range wings with smoked spicy tomato sauce
CRISPY ARANCINI -
Stuffed risotto rice balls with sweet red chillies, mozzarella, spicy arrabbiata sauce & Parmesan
BAKED CHESTNUT MUSHROOMS -
With smoked mozzarella, thyme & crispy "music bread"
CRISPY SQUID -
Fried squid with garlic mayonnaise, lemon & chilli
Our Famous Planks
SEASONAL VEGETABLES -
Sliced vegetables, chargrilled & marinated in herbs & olive oil
CURED MEATS -
Fennel salami, pistachio mortadella, prosciutto & schiacciata picante
ITALIAN CHEESES -
Buffalo mozzarella with chilli & mint, pecorino & amazing chilli jam
PICKLES -
Aubergine caponata, curly green chillies, olives & caper berries
CRUNCHY SALAD -
Shaved carrot & beets with lemon & loads of mint
Pasta & Risotto
PENNE POMODORO -
Pasta with sweet tomatoes, garlic & basil, topped with mozzarella & crunchy, herby breadcrumbs
TAGLIATELLE BOLOGNESE -
Ragù of British beef & pork, with herbs, Chianti, Parmesan & crunchy, herby breadcrumbs
PENNE CARBONARA -
Served Roman style with crispy pancetta, wilted leeks & a lemony, creamy Parmesan sauce
SIMPLE BAKED LASAGNE -
Slow-cooked beef & pork with roasted pumpkin, herbs & wine, in a creamy whitesauce with tomato, mozzarella & Parmesan
SEAFOOD BUCATINI -
Tube spaghetti steamed in a bag with shellfish, crab, squid, capers, chilli, garlic, white wine & sweet tomatoes
SAUSAGE PAPPARDELLE -
Ragù of braised fennel sausage, with red wine, Parmesan & crunchy, herby breadcrumbs
TRUFFLE TAGLIATELLE -
Fresh foraged black truffles, butter, Parmesan & nutmeg
SPAGHETTI VONGOLE -
The best carpet shell clams cooked with chilli, garlic, parsley, white wine & olive oil
WILD MUSHROOM & SMOKED MOZZARELLA RISOTTO
Acquerello rice with beautiful wild mushrooms & oozy smoked mozzarella
HONEYCOMB CANNELLONI THREE WAYS -
Aubergine & sun-dried tomato; pumpkin; ricotta & spinach
PRAWN LINGUINE -
Fried garlicky prawns, shaved fennel, tomatoes, chilli & rocket
CRAB SPAGHETTINI -
Crab tossed with capers, chilli, fennel, parsley, anchovies & lemon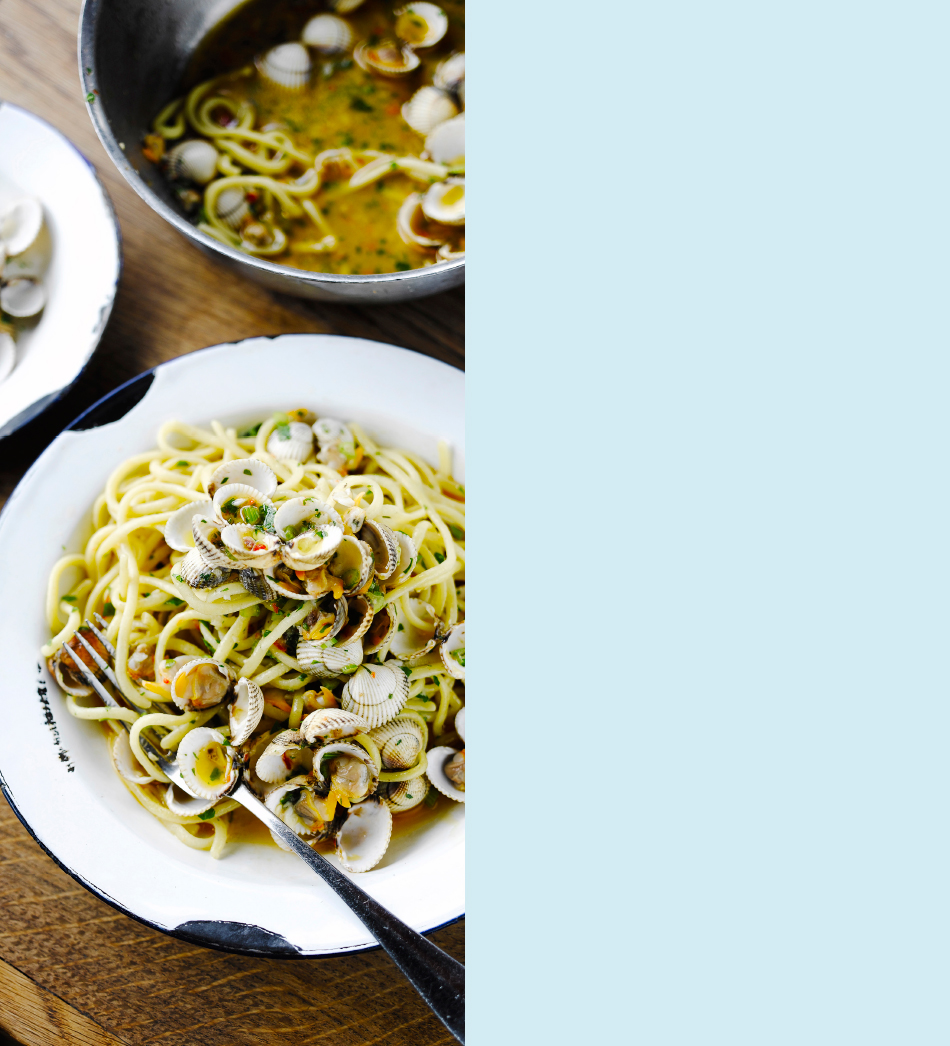 MAINS
THE JAMIE'S ITALIAN BURGER - Prime British chuck & flank steak with smoked mozzarella, mortadella, balsamic onions, tomato, pickles & chillis, served on a charred bun

LAMB LOLLIPOPS - Lamb chops grilled under a brick with a pickled mint, tarragon & red onion salad, toasted nuts & a lemony yogurt dressing

BRESAOLA & PEAR SALAD - Finely sliced beef, sliced pear, wild rocket, toasted pine nuts & pecorino cheese

JAMIE'S ITALIAN SIGNATURE PORCHETTA - Slow-cooked British pork belly filled with herbs, garlic & spices, served with fennel crackling & a watercress salad

AUBERGINE PARMIGIANA - Grilled aubergine layered with Bella Lodi & a tomato & basil sauce, served with freshly baked twisted garlic bread
BAKED SALMON - With lemony ricotta, balsamic-roasted veg & a zesty, crunchy salad


PROSCIUTTO & SHAVED PEAR SALAD - With pecorino, honey, rocket, herbs & toasted pine nuts


FREE-RANGE CHICKEN - Grilled garlic & rosemary chicken with a tomato, olive, chilli & caper sauce


RIB-EYE STEAK - Beautiful 8 oz. chargrilled beef steak served with wild mushrooms, peppery endives & funky chips


7 OZ. FILET STEAK - Wrapped in Italian ham with braised cannellini beans, rosemary, lemon, butter & Chianti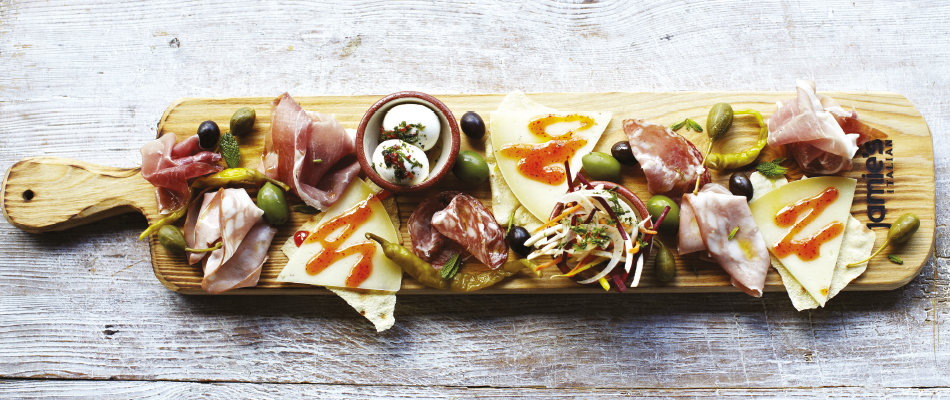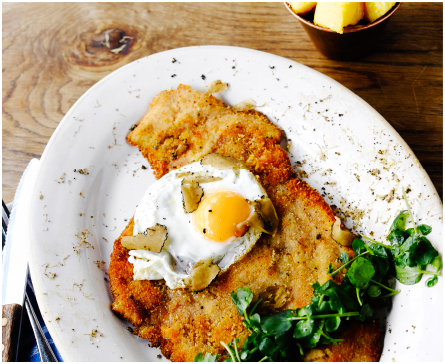 SIDES
Salad
ROCKET & PARMESAN SALAD -
With radicchio & aged balsamic
SIMPLE GREEN SALAD -
Soft roundhead & baby gem lettuce with lemony yogurt, tarragon & basil dressing
CRUNCH VEG SALAD -
Shredded seasonal veg with mint, chilli & yogurt
Veg
VERDURA MISTA -
Marinated & grilled vegetables, basil & olive oil
FRESH SEASONAL GREENS -
With lemon, butter & a pinch of sea salt
Chips & Potatoes
FUNKY CHIPS -
With fresh garlic & parsley
POSH CHIPS -
With truffle oil & Parmesan
OUR FAMOUS POLENTA CHIPS -
With rosemary salt & Parmesan
ROAST HERITAGE POTATOES -
With toasted fennel, garlic & chilli
DESSERTS
RASPBERRY & CHOCOLATE-RIPPLED PAVLOVA
Zesty cream, peppered raspberries & smashed honeycomb with a drizzle of dark chocolate
TIRAMISÙ -
Coffee-flavoured trifle with orange mascarpone & chocolate
AMALFI LEMON MERINGUE CHEESECAKE -
Velvety mascarpone & lemon cheesecake topped with Italian meringue, served with lemon curd & blackcurrants
MACERATED STRAWBERRIES & FROZEN YOGHURT
Fresh strawberries soaked in elderflower & lemon juice, served with baby basil, frozen yoghurt & poppy seed filo crisps
EPIC HOMEMADE BROWNIE -
Freshly baked warm fudgy brownie with salted caramel ice cream & caramelised amaretti popcorn
FRESHLY BAKED FRANGIPANE TART -
Tart of the day with seasonal fruit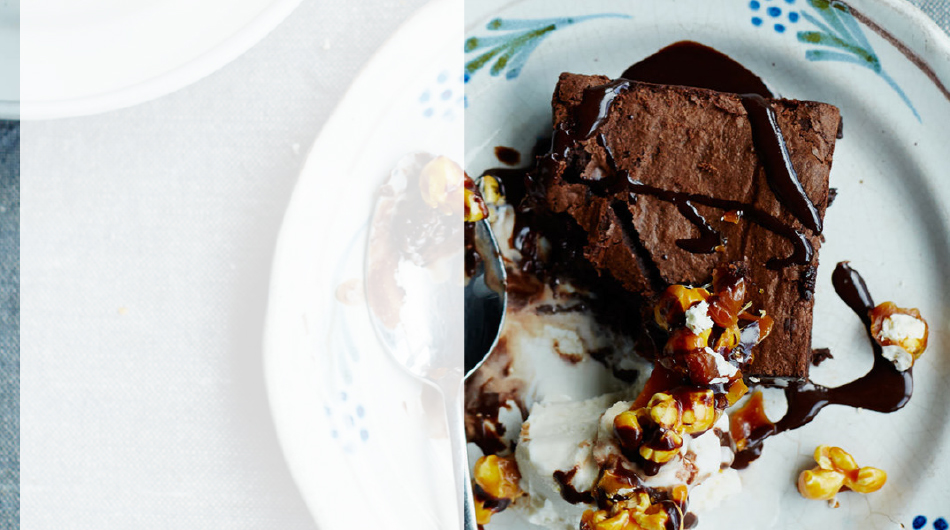 Gluten-free, lactose-free, and vegetarian options available. Ask your waiter.

Consuming raw or undercooked meats, seafood, shellfish, eggs, milk, or poultry may increase your risk of foodborne illness, especially if you have certain medical conditions. Please inform your waiter if you have any food allergies or dietary needs. Royal Caribbean International galleys are not food allergen-free environments.
Meet the Chef:
Jamie Oliver
Jamie Oliver is a phenomenon in the world of food. He is one of the world's best-loved television personalities and one of Britain's most famous exports, having had huge success with television series including The Naked Chef, Jamie's Kitchen, Jamie at Home, Jamie's Ministry of Food, Jamie's Great Britain, Jamie's Money Saving Meals and the Emmy Award-winning Jamie's Food Revolution, as well as the one-off specials Eat To Save Your Life, Jamie Saves Our Bacon and Jamie's Fish Suppers.
Jamie has inspired people to spend more time enjoying cooking from fresh ingredients—and even start growing their own food! His programs have now been broadcast in over 100 countries, and the accompanying cookbooks are best sellers across the world. His 2010 book, Jamie's 30 Minute Meals, became Jamie's first million-selling book in the UK as well as being the fastest-selling non-fiction book since records began. His high street restaurant collection 'Jamie's Italian' is also hugely popular, while the Fifteen restaurant group, which he founded in 2002, provides training for young people. Jamie's other restaurants include Barbecoa in London, and Jamie's Diner with artist Jay Jay Burridge.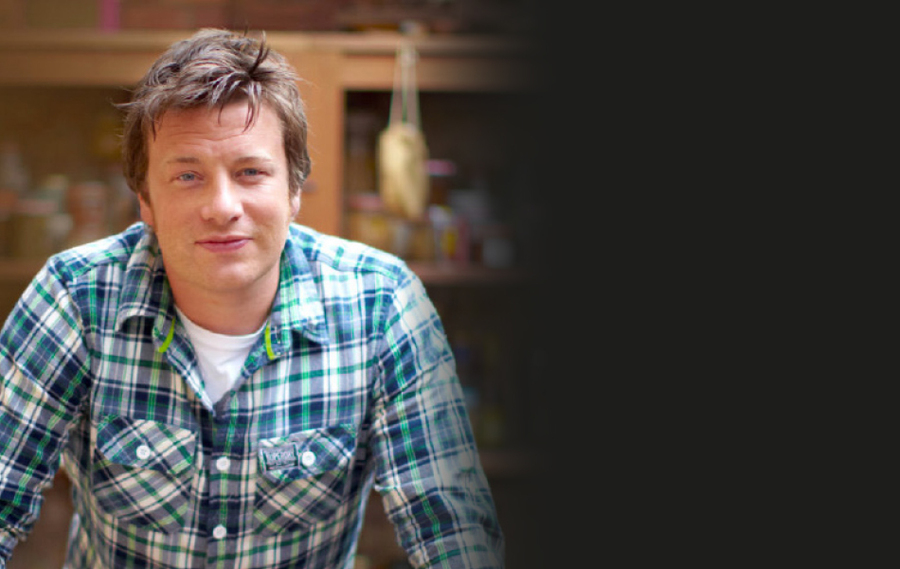 Details
The first seafaring outpost of his hugely popular restaurant, Jamie's Italian by Jamie Oliver is one of Royal Caribbean's nine specialty dining options onboard Quantum of the SeasSM and Anthem of the SeasSM, and is available for an additional charge.
Dress:
SMART CASUAL
Meals Served:
LUNCH & DINNER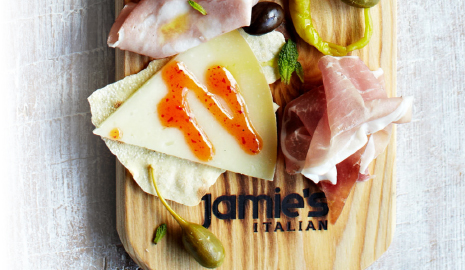 Need Help?
Do you have a question about cruising? Ask your question here and visitors to the site, who have real cruise experience, will share their answers with you.
Post your own questions
Read answers from real cruisers
Help other cruisers with their questions
Be part of a real cruise community
Expand your cruise knowledge
If you'd like to know more about prices or a cruise that you've already booked, speak to a specialist cruise consultant, call us on 0800 408 6228.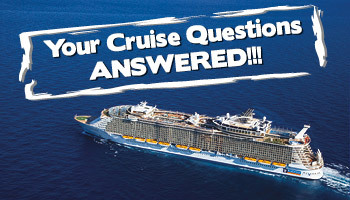 Would You Like To Ask A Question?