ANTHEM
of the

SEAS

EPICUREAN EVENTS, EXCLUSIVE EXPERIENCES
If you enjoy gourmet fare paired with the finest of wines, than dining at Chef's Table is an absolute must. Located in an intimate, exclusive enclave within Chops Grille, this private epicurean experience for up to 16 people treats you to a five-course, upgraded steakhouse menu and wine tasting.
Dinner at Chef's Table is both experiential and educational, as the Chef de Cuisine specially prepares and presents each course, while explaining its cooking techniques, ingredients and flavors. Then a sommelier pairs every course with wine chosen to enhance your enjoyment of the dish. Showcasing the very best of our culinary offerings, this is a once-in-a-lifetime dining opportunity with Quantum of the SeasSM and Anthem of the SeasSM.

INTIMATE AND INTERACTIVE
Beautifully situated in an exclusive area within the reimagined steakhouse setting of Chops Grille, Chef's Table is an intimate and interactive dining experience with flawless service, scintillating conversation and a deliciously relaxed atmosphere.

The Menu



Details
With its superior variety, quality and design, the Chef's Table at Chops Grille is one of Royal Caribbean's nine specialty dining options onboard Quantum of the SeasSM and Anthem of the SeasSM, and is available for an additional charge. Reservations are required.
Dress:
FORMAL
Meals Served:
DINNER



Need Help?
Do you have a question about cruising? Ask your question here and visitors to the site, who have real cruise experience, will share their answers with you.
Post your own questions
Read answers from real cruisers
Help other cruisers with their questions
Be part of a real cruise community
Expand your cruise knowledge
If you'd like to know more about prices or a cruise that you've already booked, speak to a specialist cruise consultant, call us on 0800 408 6228.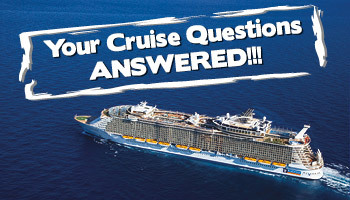 Would You Like To Ask A Question?