Write a Cruise Review
and receive a FREE
Berlitz Guide to Cruising worth £17.99!
Top Rated Photos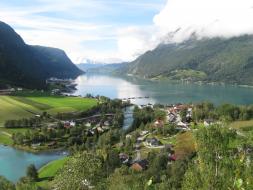 View more or submit your own cruise photos
159,316 Opinions
Excellent Cruise but disappointed in Certain areas
P&O Cruises / Azura /
CARIBBEAN
By Oldham, Chandler's Ford on 13th Mar 2014
FEBRUARY A404A AZURA To the Caribbean was a well organised and excellent cruise with perfect weather, but we were disappointed in the quality of evening entertainment and the lack of guest speakers during the day-time With the size of the ship there was...
Read More >>
340 Views
4 of 11 found this useful

Azura Caribbean cruise
P&O Cruises / Azura /
CARIBBEAN
By Thorpe, Melton Mowbray on 4th Mar 2014
Just returned from 14 day Caribbean cruise on Azura. We did the same cruise last year, but enjoy the sunshine in February and there were 3 different islands to visit. The turn around this time was much better as we came into Barbados on the Friday and left...
Read More >>
845 Views
8 of 10 found this useful

View more latest reviews