Top Rated Photos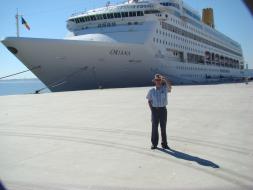 View more or submit your own cruise photos
159,293 Opinions
DISCOVERY TO THE NORTHERN LIGHTS
Cruise & Maritime Voyages / MV Discovery /
NORTHERN EUROPE
By farrar, new milton on 12th Mar 2014
DISCOVERY TO THE NORTHERN LIGHTS I have just returned from a very enjoyable cruise on MS Discovery to the LAND OF THE NORTHERN LIGHTS. We sailed from Avonmouth to Alta in Northern Norway other ports of call being Alesund, Narvik, Tromso, Bergen, Stavanger,...
Read More >>
15 Views
1 of 1 found this useful

2014 Marco Polo Amazon, Caribbean and Azores
Cruise & Maritime Voyages / Marco Polo /
SOUTH AMERICA
By Whitehouse, Maidenhead on 12th Mar 2014
Having read the 2 glowing reviews on Marco Polo's Amazon 6 week cruise, I thought I should redress the balance. We have cruised for the last 12 years on various ships, large and small, expensive and cheap, and in all weathers...
Read More >>
362 Views
7 of 13 found this useful

By Rosemeyer, Camberley on 12 Mar
By Southall, Cleveland on 12 Mar