Top 10 MSC Cruises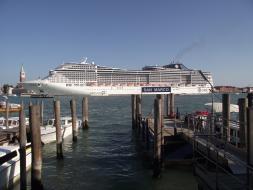 View more or submit your own cruise photos
159,278 Opinions
MSC armonia canaries
MSC Cruises / MSC Armonia /
CANARIES
By booth, nottingham on 11th Mar 2014
Overall very good, shows excellent, had all inclusive package which was good, sometimes a long wait for drinks probably because of this. we found the restaurant much better and quicker than the buffet for us for all meals, found the buffet very...
Read More >>
94 Views
2 of 3 found this useful

MSC Fantasia
MSC Cruises / MSC Fantasia /
MEDITERRANEAN
By Begg, LONDON on 10th Mar 2014
MSC FANTASIA – Greece, Israel – Friday February 21st 2014 A review of an 11 day cruise to Greece and Israel on board the MSC Fantasia leaving Genoa Friday February 21st 2014. The holiday was booked direct with MSC and travel was...
Read More >>
177 Views
9 of 9 found this useful

MSC DO NOT REPLY TO COMPLAINTS!!!!!!
MSC Cruises / MSC Armonia /
MEDITERRANEAN
By Lewis, MERTHYR TYDFIL on 9th Mar 2014
WE BOOKED OUR CRUISE IN JUNE TO TRAVEL DEC 2013,ASKING FOR A DISABLED CABIN,I USE A MOBILITY SCOOTER AND THIS WAS THE 1ST TIME I USED IT ON A CRUISE.oUR FLIGHT WAS PERFECT,NO HASSLE AND PLENTY OF HELP,PROBLEM OCCURRED WHEN WE CHECKED IN OUR CABIN,IT WASN,T...
Read More >>
900 Views
7 of 22 found this useful

View more latest reviews