Top 10 MSC Cruises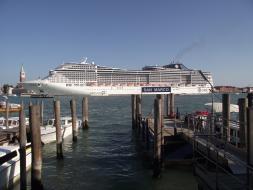 View more or submit your own cruise photos
159,208 Opinions
Good week
MSC Cruises / MSC Lirica /
Dubai
By RICKETTS, BRISTOL on 2nd Mar 2014
Please excuse spelling as spell checker does not work on here and I am not very good at spelling. This cruise was very good , one or two faults, Stayed in a balcony cabin , beds were a bit hard , not allowed to have tea makeing things in cabin so if Like me...
Read More >>
285 Views
2 of 5 found this useful

Msc armonia canaries + morocco
MSC Cruises / MSC Armonia /
CANARIES
By Christie, Lanark on 23rd Feb 2014
My wife and 1 year old daughter sailed Msc armonia around the canaries on the 7 th feb as we were sick of the good old Scottish weather,embarkation was easy we were on the ship within 10 mins of arriving.the 3 of us had a good time especially my daughter who...
Read More >>
450 Views
3 of 6 found this useful

MSC first timers pleasantly surprised
MSC Cruises / MSC Armonia /
CANARIES
By Roberton, Anerley, London on 20th Feb 2014
My husband and I have recently returned from a 14 night MSC Canaries and Morocco cruise, leaving from Tenerife. We have been on over 10 cruises previously, with various cruiselines including Cunard, P&O, Thomson, RCI, Costa, NCL and Ocean Village but this...
Read More >>
574 Views
13 of 15 found this useful

View more latest reviews