Write a Cruise Review
and receive a FREE
Berlitz Guide to Cruising worth £17.99!
Top Rated Photos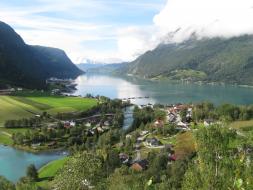 View more or submit your own cruise photos
159,288 Opinions
Azura Caribbean cruise
P&O Cruises / Azura /
CARIBBEAN
By Thorpe, Melton Mowbray on 4th Mar 2014
Just returned from 14 day Caribbean cruise on Azura. We did the same cruise last year, but enjoy the sunshine in February and there were 3 different islands to visit. The turn around this time was much better as we came into Barbados on the Friday and left...
Read More >>
793 Views
8 of 10 found this useful

P O AZURA Caribbean Cruise Dec 2013
P&O Cruises / Azura /
CARIBBEAN
By Garner, Washford on 3rd Mar 2014
This was our 1st caribbean cruise 29th November 2013 to 13th December 2013 we were on the AZURA sailing out of Barbados, there was 4 in our party and we had 2 Balcony Cabins on Deck 17 on the port side aft. Embarkation was a breeze, our cabins were...
Read More >>
523 Views
12 of 16 found this useful

View more latest reviews