Top 10 Cruise & Maritime Voyages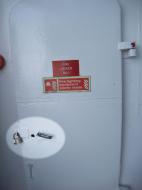 View more or submit your own cruise photos
159,215 Opinions
Amazon, West Indies and Azores
Cruise & Maritime Voyages / Marco Polo /
SOUTH AMERICA
By Granger, Whitstable on 25th Feb 2014
It was with some trepidation that we watched the weather forecasts in the days prior to our departure from Tilbury on 5th January. If you depart from the UK during the winter you risk encountering bad weather and because of this we booked Cabin 214 which was...
Read More >>
723 Views
22 of 26 found this useful

Lumpy-Bumpy Xmas 2013
Cruise & Maritime Voyages / Marco Polo /
CANARIES
By Hallett, Ockendon on 11th Jan 2014
We booked our cruise for Xmas 2013 after having an excellent experience on the same Marco Polo cruise for 2012. We have been amazed at some of the comments posted prior to ours - perhaps our expectations are rather different! And we must point out that...
Read More >>
4864 Views
34 of 38 found this useful

To the Azores and the Caribbean on the Marco Polo
Cruise & Maritime Voyages / Marco Polo /
CARIBBEAN
By Wilkes, Cam on 10th Jan 2014
It was good to escape the onset of an English winter. The 30-night cruise was reduced to a very reasonable price. I booked the trip. Before I left, I hid valuables in the house; turned off the water supply, programmed the utilities; informed the neighbours;...
Read More >>
1280 Views
16 of 16 found this useful
View more latest reviews