Latest Photos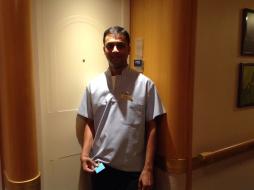 View more or submit your own cruise photos
159,191 Opinions
LUXURY CHRISTMAS AND NEW YEAR CARIBBEAN CRUISE
Silversea / Silver Spirit /
CARIBBEAN
By UNWIN, LONDON on 8th Mar 2014
WE ARE HABITUAL SEABOURN CRUISERS BUT THIS YEAR WE WANTED TO START AND FINISH IN FORT LAUDERDALE SO HAD TO TRY SILVERSEA. WE WERE PLEASANTLY SURPRISED TO FIND THAT MOST OF THE TIME THE FOOD IN ALL THE RESTAURANTS WERE BETTER THAN SEABOURN'S...
Read More >>
23 Views

Great Med Cruise Aboard The Norwegian Spirit
NCL Cruises / Norwegian Spirit /
MEDITERRANEAN
By Gallagher, West Wickham on 8th Mar 2014
We had sailed on the MS Windward in Alaska on our honeymoon in 1996, so last year we decided to take our teenage sons on a cruise around the Med and weren't disappointed. The ship seemed enormous to us, but I know it is one of the smaller vessels...
Read More >>
19 Views

View more latest reviews
By City Girl, London on 08 Mar
By Benson, Barnsley on 07 Mar
See latest Q&A