Date, Region, Line & Ship:


(last updated
Dec 10 2013 10:07AM)

Avalon Waterways are a brilliant choice for river cruising. With around 80 years of travel experience behind them, Avalon know exactly how to create the perfect cruise holiday and European cruise holiday to suit everybody.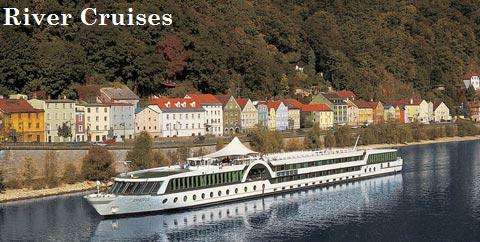 Designed by experts in luxury and comfort, Avalon's ships are made to charm all five senses. Some of the enhancements include premium bath products, scented sticks in staterooms, panoramic views, marble bathrooms, luxury woven carpets, and flowers. Avalon also provide guests with their own brand of deluxe bedding, designed to feel like sleeping in the most crisp and comfortable of beds.

Dining on board Avalon Waterways reaches the same high standards as the rest of the service. Guests enjoy local cuisines, inspired by local ingredients in comfortable, relaxing surroundings. The gourmet food is created by some of the world's most highly skilled chefs and is served with complimentary regional wines, beer and soft drinks.

Avalon have built a great relationship with Globus, and have access to around 200 support staff on the ground in dozens of countries around the world, ensuring that you will always be educated, excited and thrilled in every destination. Avalon cruisers will have access to the finest land programs available on the Danube, Rhine, Moselle Seine and more.

Avalon convert tourists into travellers and help them truly experience each destination with sightseeing guides in every port, every day port lectures, exclusive entry into key destinations, no queues and great educational captivation, bringing the past back to life.

Avalon Waterways offers a journey of discovery and adventure, all within the luxury and comfort of a stunning Avalon ship. Their culture is relaxed and intimate, with no strict rules or schedules for guests to adhere to.

So, if you want to experience the ultimate luxury in European river cruising and worldwide river cruising; speak to one of our Cruise Experts today to find out more information or to book your holiday of a lifetime.