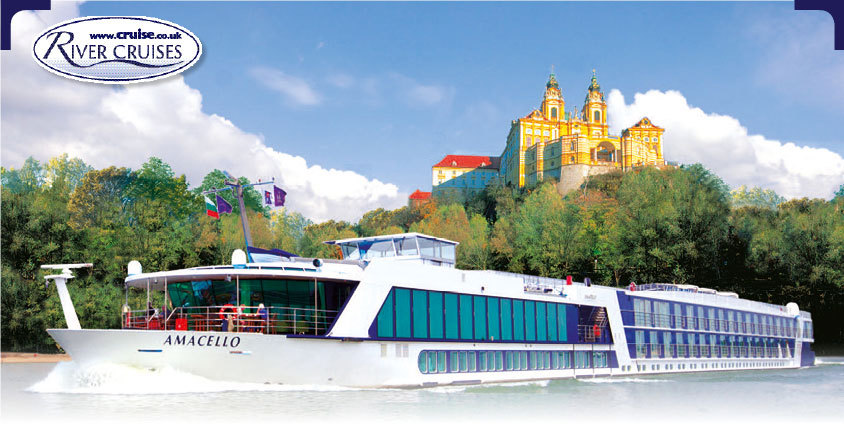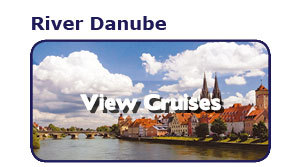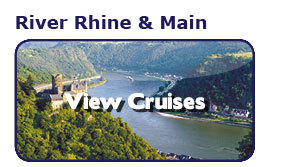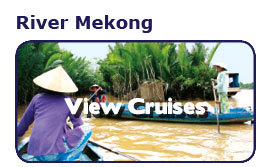 Main Countries: Germany, Austria, Hungary, Romania

Main Cities/Towns: Budapest, Vienna, Melk, Passau, Nuremberg, Linz, Bratislava, Belgrade, Bucharest

Main Countries: China, Burma, Laos, Thailand, Cambodia, Vietnam

Main Cities/Towns: Ho Chi Minh City, Siem Reap, Tra Vinh, Cao Lanh, Ha Tien
Main Countries: Holland, Germany, France

Main Cities/Towns: Basel, Strasbourg, Speyer, Heidelberg, Rudesheim, Koblenz, Cologne, Amsterdam, Bavaria, Baden-Württemberg, Hesse, Creussen, Bayreuth
Main Countries: France

Main Cities/Towns: Paris, Conflans-Sainte-Honorine, Giverny, Rouen, Caudebec-en-Caux, Honfleur
Main Countries: Egypt

Main Cities/Towns: Luxor, Cairo, Karnak, Aswan, Edfu, Valley of Kings/Queens, Abu Simbel, Kom Omb
Main Countries: Southwest, Central & Eastern China

Main Cities/Towns: Shanghai, Nanjing, Tongling, Huangshi, Wuhan, Shashi, Yichang, Chongquing, Luzhou, Yibing, Leshan, Kangding
Main Countries: France, Switzerland

Main Cities/Towns: Chalon-sur-Saone, Mâcon, Lyon, Vienne, Tournon-sur-Rhone, Viviers, Avignon, Arles
Main Countries: Czech Republic, Germany

Main Cities/Towns: Berlin, Dessau, Wittenberg, Torgau, Meissen, Dresden, Hamberg, Prague
Main Countries: Holland

Main Cities/Towns: Amsterdam, Keukenhof, Volendam, Kampen, Arnham, Floriade Expo
Main Countries: Russia, Belarus, Ukraine

Main Cities/Towns: Kiev, Zaporizhzhya, Kherson, Odessa, Sevastopol, Yalta, Bakhchisarai
Main Countries: Russia

Main Cities/Towns: Nizhni Novgorod, Kazan, Ulyanovsk, Samara, Saratov, Volgograd, Astrakhan





River cruises have an entirely different atmosphere to the larger cruise vessels. The ambience is intimate, relaxed and comfortable whilst oozing with elegant charm, luxurious surroundings and stunning destinations. Not only that, but river cruising is ideal all year round - with a huge variety of destinations, itineraries and activities to compliment your elegant river cruising journey.
Immerse yourself in times gone by as you travel on the small, intimate ships along the crystal clear waters. Discover the finest of cuisine, the most delicious wines and spirits and the highest quality customer service on board an elegant river cruise. Relax in your chic stateroom, sip a cocktail on deck or discover a whole new world on an excursion - whatever your dream holiday is, you can be sure to find what you are looking for on a river cruise.
We work with a range of river cruise companies to provide you with the ultimate choice of cruise holidays:
Viking River Cruises offer passengers a taste of Scandinavia, with immaculately decorated ships, spacious interiors and panoramic views across the stunning surroundings. Viking ships provide a multitude of activities, itineraries and educational excursions to suit all cruisers.
Amadeus Waterways (also known as AmaWaterways) has the fastest growing collection of stunning cruise ships around. With public areas full of unique, interesting artwork and staterooms exquisitely decorated with luxurious colours and fabrics - Amadeus ships are a great choice for elegant river cruising.
Avalon River Cruises are designed by experts to provide the ultimate luxury travelling for cruisers. They pride themselves on their impeccable service and on adding those extra touches that make holidays so special. From scented sticks in staterooms to luxury bath products and complimentary flowers - Avalon really do go the extra mile.
Uniworld River Cruises give guests the boutique hotel experience whilst on board the most sumptuous cruise ships. Their vessels are designed to provide the ultimate in comfort and relaxation, coupled with luxury views from the staterooms, five-star dining and over 40 itineraries - providing something for every cruiser.
To find out more about our River Cruising options, speak to one of our Specialist Cruise Consultants today on FREEPHONE 0800 408 6202.