Fred Olsen launches 'South America Explorer' cruise for 2016
September 23, 2014
Fred Olsen has launched a new cruise that will allow passengers the chance to experience the delights of South America.
The Balmoral's 46-night 'South America Explorer' cruise departs from Southampton on January 19th 2016 and makes its first stop in Madeira.
It will visit 16 different destinations during the voyage, seven of which will be in Brazil – currently being referred to as the 'country of the moment' as it has been home to this year's World Cup tournament and will host the 2016 Summer Olympic Games.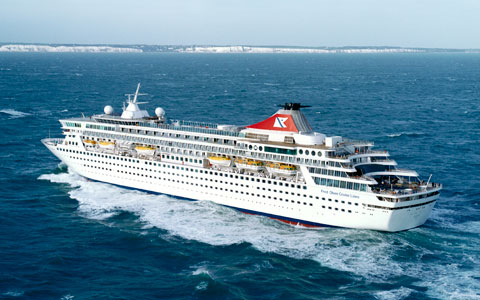 Nathan Philpot, sales and marketing director for the cruise line, said: "This extraordinary cruise is bound to appeal to even the most seasoned traveller! The backdrop is simply stunning – lush rainforests, peaceful islands, volcanoes, mountains, sun-kissed beaches and iconic landmarks."
Guests aboard the ship will be able to experience the delights and electric atmosphere of the Rio Carnival during an overnight stay in Brazil's second largest city.
Passengers will be given the time to visit some of Rio de Janeiro's most famous attractions, including Sugar Loaf Mountain, Christ the Redeemer and the golden sands of Copacabana Beach.
Does this sound like your dream cruise? Let us know!
Comments
Other Articles you may be interested in