Five Cruise Ship Pools That Make A Real Splash
September 23, 2014
When booking a holiday the first thing many of us look at is how good the hotel pool is but if you're planning a cruise you might feel like you have to compromise.
Don't be silly!
A cruise ship holiday should never be a compromise and whether it's an incredible onboard waterpark or a serene spa pool that you want, www.CRUISE.co.uk is here to help you find it! Take a break from swimwear shopping and take a look at our top five cruise ship swimming pools:
Best Indoor Pool
The family friendly ships are great but if you want to escape the hoards of excited smaller holidaymakers (including your own!) then the Celebrity Solstice-class ships have the perfect spot.
Bypass busy family pool and head for the adults-only Solarium pool complex. Swim in peace, relax in a hot tub or recline on a lounger while protected from the elements (and curious eyes) from a glass atrium.
It's the ideal hideaway on a busy ship.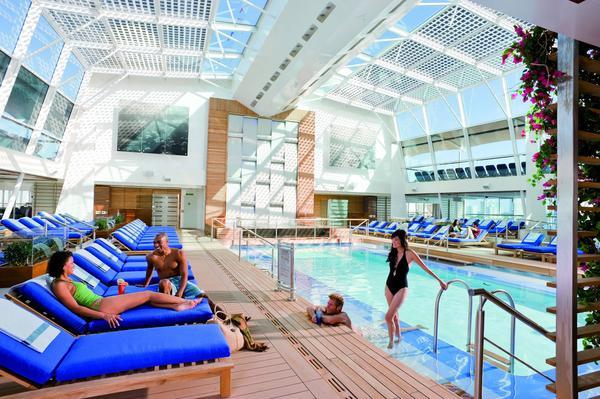 You can learn more about Celebrity cruises here
Best for Bubbles
Book a Silversea cruise and you can expect a taste of the finer things in life – and what could be finer than sinking into a poolside hot tub; preferably with a glass of bubbly to go with your bubbles?
On the Silver Spirit pool deck you'll find three bubbling whirlpools overlooking the classy pool area, with views out to sea, just in case the experience wasn't quite decadent enough!
And to dry off?
Wrap yourself in a fluffy gown and recline on one of the chaise lounges with a good book. There's no worrying about kids splashing your kindle when you're around this pool!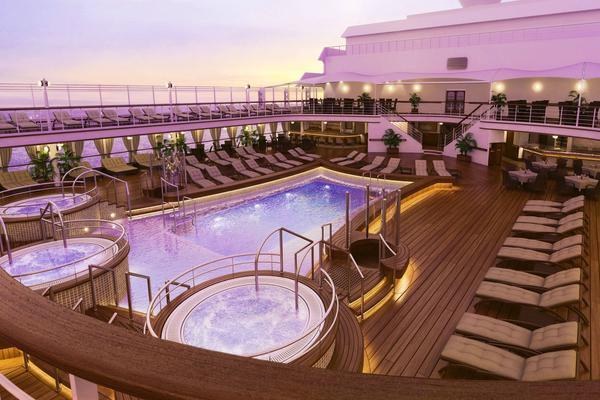 There's more information about Silversea cruises (and their pools) here
Best for Flumes
Norwegian Cruise Line really pulls the plug on the idea of boring swimming pools with its bright, bold and brilliant onboard waterparks.
On Epic you'll find the only bowl slide at sea as well as a twister flume and a black hole-style slide. Add two pools, five hot tubs and a tots' pool and you've got guaranteed family fun on at sea days. In fact, it'll be hard to drag the kids away when you're in port!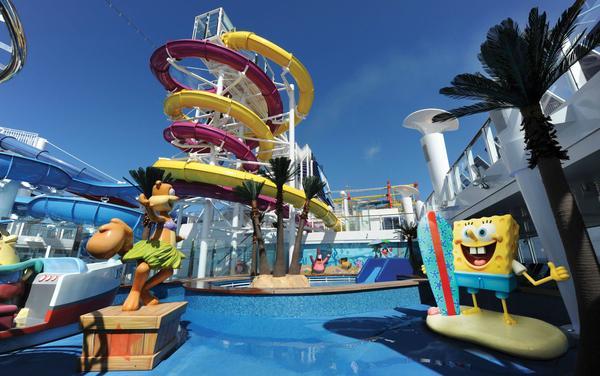 You can see the Norwegian Epic in more detail here
Best for Fun
Disney and fun go hand in hand and the ships' pools really pull out all the stops to make sure that all ages have a splash-tastic time.
On Disney Dreamfor example, you've got Mickey's pool and Donald's pool for the kids, the Nemo's Reef water play area for tots and the totally quackers AquaDuck watercoaster, which shoots you over the side of the ship in a clear tube and down a 4 deck drop!!
Hold onto your swimsuit, it's an exciting ride!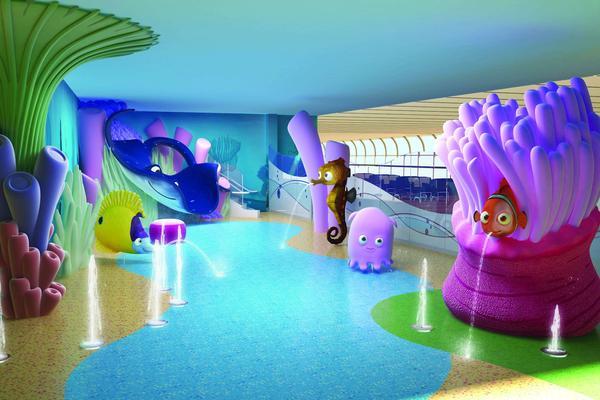 You can research your next Disney cruise here
Best View
Seabourn Cruise Line is synonymous with luxury and a 'quick dip' doesn't get any more luxurious than at the Deck 5 pool area on Odyssey, Quest and Sojourn.
Enjoy the pool jets, sink into the hot tub or recline on a lounger – whatever you choose to do you'll be doing it with a spectacular view across the ocean waves.
Just expect to make jealous enemies when you show off your holiday snaps back home!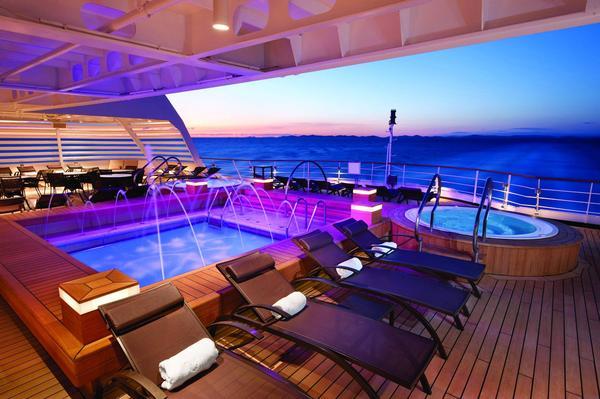 Why not read some Seabourn reviews here?
Whatever type of water baby you are there's a perfect pool for you – all you have to do is find the right liner.
Forget cruise ship compromises – that word isn't in our vocabulary! With us as your cruise counsellors, every aspect of your cruise holiday can be perfect.
Comments
Other Articles you may be interested in