Celebrity ship experiencing 'propulsion problem'
September 24, 2014
The Celebrity Silhouette is experiencing a propulsion problem that is preventing it from cruising at its normal speed.
Celebrity Cruises states the issue has forced the ship to shorten some port calls and is not sure when the problem will be fixed.
Stephanie Holder, spokesperson for the cruise line, said the speed restriction "is due to a portion of the propulsion system operating at less than optimal efficiency"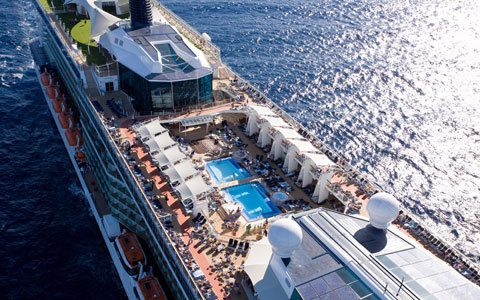 This problem has not affected the ship's manoeuvrability and has not endangered the safety of passengers or crew, she added.
Last year, Celebrity Millennium suffered a similar issue, which resulted in several delays and cancellations and subsequently led to the abandonment of Celebrity's entire Alaska season.
In the previous case, an entire propulsion pod system had to be replaced to get the ship fully up and running again.
Celebrity Cruises has yet to confirm if Silhouette is experiencing the same issue that plagued Millennium.
Would you be annoyed if this happened on your cruise? Let us know!
Comments