Who are the most family friendly cruiselines? Who offers what in the way of kids clubs? Below is the official information from the cruise lines; from age ranges to activities offered & lots more...




Camp Carnival: 2-11 yrs
Circle 'C': 12-14 yrs
Club 02: 15-17 yrs

Sing-a-longs, play dough, stories, games, outdoor fun, reading & story time, finger painting, dance parties, talent shows, music & movement activities, movies, latest game consoles, trivia & scavenger hunts, sports & pool / pizza parties, karaoke etc...
Accommodation ranges from value inside facing 3,4 & 5 berth cabins.
Family favourites include fish & chips, pizza, tacos and healthy snacks served in the informal restaurants while purchase of a "Fountain Fun Card" means unlimited soft drinks throughout the cruise.

Toddler Time (under 3's - Parent supervision required)
Ship Mates: 3-6 yrs
Cadets: 7-9 yrs
Ensigns: 10-12 yrs
Admiral T's: 13-15 yrs / 16-17 yrs

Fun factory, theme parties, treasure hunts, talent show, arts & crafts, dancing and musical games, play stations, ship tours, movies, ice cream & pizza parties, pool olympics, scavenger hunts, karaoke, t-shirt decorating, etc...
On selected sailings only. Check the brochure.
Celebrity's chef has created a colourful, tasty menu to appeal to children every meal time. From classic American Hotdogs to Oriental chicken and stir-fried vegetables to ice cream, there's something for even fussy eaters.

Minis: 3-6 yrs
Maxis: 7-11 yrs
Juniors: 12-14 yrs
Teens: 15-17 yrs

Sail-away party, pirate treasure hunts, face painting and masquerades, pool games, karaoke, bingo, talent shows, parties, dance competitions, tournaments, sports, videos, disco hour etc...
The range of accommodation aboard the Costa fleet has something to offer all families. Three and four berth cabins and suites are available as well as inter-connecting cabins for families who want to bring the grandparents along.
There's a special Kids Menu at every meal offering favourites such as spaghetti, pizza, hot dogs, hamburgers, cheeseburgers and of course, ice cream!
Play Zone: 1-6 yrs
The Zone: 7-17 yrs
Cunard Nursery (for babies), Cunard Kids Club (for young /older children), and Cunard Teens. No ages for these 3 programs, as they will change depending on the ages of children sailing. This flexibility will help ensure that we cater to the specific ages of the children on board each voyage.
The Zone is a beautiful nursery and children's centre full of toys, games, and activities. Older children will enjoy activities offered by the Youth Staff at The Play Zone such as sports, discos, video games, scavenger hunts, pizza parties and arts and crafts. Both youth/teen venues will be available free of charge until midnight each evening and will be overseen by qualified British nannies as well as youth and teen coordinators.
Interconnecting cabins and 3rd and 4th berth cabins are available.
Special children's meals are served in the Kings Court/Lido restaurants between 4.30-5.30 Be sure to escort your little one to the Children's Tea served in Kings Court every evening with balloons, artwork place mats, crayons and kid-friendly treats. Port days can be signed up for supervised lunch service.

Club HAL: 3-7 yrs
Club Hal: 8-12 yrs
The Loft: 13-17 yrs

Art tables, games, toys, arcade games, air hockey, football, karaoke, Internet access, Sony PlayStations and DDR (Dance Dance Revloution), storytelling, ice-cream sundae / pizza parties, mini golf, theme parties, sports, scavenger hunts etc...
Choose from value inside 4-berth accommodation (with lower beds and bunks) or spacious seaview or balcony staterooms with bunks or roll-away beds.
Kid's favourites such as hamburgers, spaghetti and pizza are joined by a wide selection of tasty salads and soups - all featured on the international children's menu. A full line of Gerber baby food products is also available.

Miniclub: 3-9 yrs
Juniors Club: 9-13 yrs
Teen Club: 13-18 yrs
Shows and games such as treasure hunts, a mini-Olympics, painting courses, dancing, arts and crafts. Each ship has a cheerful, spacious and safe playroom.
There are cabins that can accommodate families on all the MSC Cruises ships. MSC Melody however has an additional advantage - cabins that can accommodate up to 5, a bonus for larger families.
MSC offer children's menu with lots of real Italian fayre - from fresh pasta to freshly baked pizza.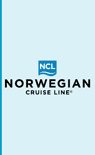 Junior Sailors: 2-5 yrs
First Mates: 6-9 yrs
Navigators: 10-12 yrs
Teen's Crew: 13-17 yrs

Children's pool area, sports activities, art & crafts, video arcade, family activities, Nintendo Wii™/Xbox systems, pizza making, movies, storytelling, scavenger hunts, treasure hunts, Teen Dance Club etc. plus exclusive Nickelodeon™ themed cruises (Norwegian Epic and Jewel).
Versatile, combinable and connectable sums up Norwegian Cruise Line's family-friendly staterooms. Choose from a stateroom with one or two upper berths, inter-connecting staterooms, spacious Suites or even Garden Villas with three separate bedrooms.
A children's menu is available in all dining choices. The Unlimited Soda Package lets kids purchase a fountain soda/juice package so they can enjoy as many fountain sodas and juices as they want.

Splashers: 2-4 yrs
Surfers: 5-8 yrs
Scubas: 9-12 yrs
H2O: 13-17 yrs

Ventura has Tumblers, a parent supervised play area for under 2s which also doubles as a Night Nursery for under 5s.
Free of charge age appropriate facilities from soft play areas, activities such as arts and crafts, treasure hunts, movies, designated swimming areas and gaming rooms.
Selected inside and outside staterooms are available with upper pullman berths while selected balcony staterooms and suites have a sofa bed. On Ventura there are two family suites which sleep up to six and Aurora has a number of interconnecting rooms.
There's a special children's tea each day and the menu features all the food children love, as well as healthy options such as salads, soups, fruit, vegetables and pasta. There's also baby milk and milk warming facilities plus a selection of pureed foods and yoghurts.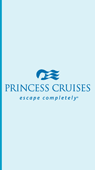 Pelicans: 3-7 yrs
Shockwaves: 8-12 yrs
Remix: 13-17 yrs

Arts/crafts, discos, movies, cartoons, video games, edu-tainment programmes, scavenger hunts, karaoke and lip-sync shows, ice cream parties, pizza parties, backstage and galley tours shipboard olympics, tournaments, pyjama parties & t-shirt colouring etc... Junior chef at sea is available at fee of $10 per child to attend.
Staterooms are beautifully appointed with all the facilities a family could need including, kids channels on TV, pull down beds for children and a stateroom steward to tidy up after them.
Princess offer special kids menus in the main dining room and 24-hour restaurant on board all welcoming flexibility in dining times and dress codes for families.

Fisher Price: 6-36 months
(parent supervision required)
Aqua Tots: 18-36 months
Aquanauts: 3-5 yrs
Explorers: 6-8 yrs
Voyages: 9-11 yrs
Navigators: 12-14 yrs
Guests: 15-17 yrs

At Sea: 09:00 to 12:00, 14:00 to 17:00 and 19:00 to 22:00 hrs.
In Port: Thirty minutes prior to the first shore excursion to 17:00 or return of the last shore excursion, 19:00 to 22:00 hrs.

Ice-skating and karaoke, talent shows and bingo tournaments, science experiments, rock-climbing, mini-golf, sports, themed parties, movie nights, story time, arts & crafts, pyjama parties, face painting, teen only night club, Adventure Science by High Touch High Tech; Adventure Art by Crayola, Adventure Theatre by Camp Broadway; Scratch DJ Academy; Mocktail Competition; Teen BBQ.
Many inter-connecting staterooms and a few family staterooms which accommodate a family of five.
There's a children's menu featuring all their favourites, and the Unlimited Soda Package lets them purchase as many drinks as they want. Youth staff host dinners for children to eat with other kids and for parents to enjoy a meal alone.
Click here to view the Family Friendly guide in The Complete Cruise Brochure 2012

The above information is to be used as a guide only. Please check with individual cruiselines or your cruise consultant before booking a cruise. Each cruiseline reserves the right to change their policy at any time without notice for which cruise.co.uk cannot be held responsible. The information is compiled and calculated by cruise.co.uk - this information is not to be reproduced without prior permission.