Direct Call
0800 408 6148
Ultimate China & Wonders Of The World
32 nights from £4349pp
13 Night Fully Escorted China Land Tour With Local Guides & Experts

The Great Wall Of China & Panda Conservation Centre

Visit The Beauty Of Rural China & 3 UNESCO World Heratage Sites

Visit Hong Kong, Shanghai, Bangkok & Vietnam

Includes All Flights & Private Transfers
25 March 2016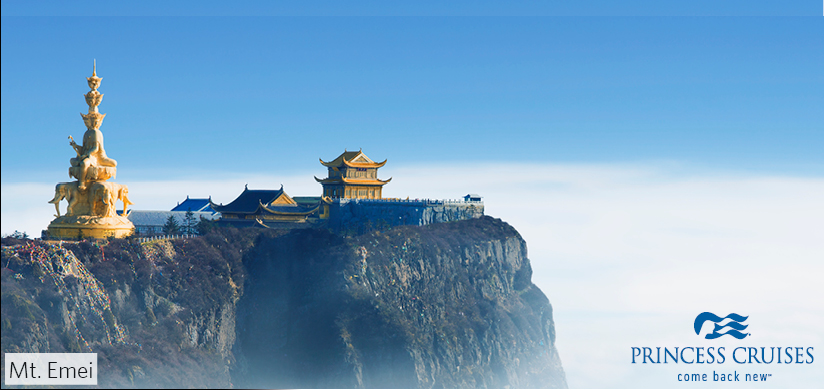 Cruise Highlights
Princess Cruises- Sapphire Princess - 32 Nights - 25 March 2016
WHATS INCLUDED
- 13 Night Escorted China Land Tour With Local Experts
- Great Wall Of China & Panda Conservation Centre
- Visit 3 UNESCO World Heratage Sites
- Visit Hong Hong, Shanghai, Bangkok & Vietnam
- Includes All Flights & Private Transfers
- Princess Theater With a variety of shows
- Lotus Spa & Fully Equipped Gym
- Movie under the Stars
- Grand Casino, Limelight Lounge & Libary
- Internet cafe to keep in touch with Home
- A Number of Fine Dining Restuarants
- 3 Swimming Pools & 9 Hot Tubs
Cruise Map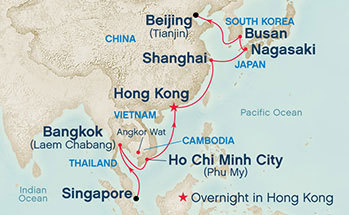 Your Itinerary
Fly from the UK to Changdu

Arrive in Chengdu and transfer to your hotel

Included Escorted Beishan Frescoes Tour

We travel to the small town of Dazu to see the rock carvings at the UNESCO World Heritage listed Beishan Frescoes, which are carved into limestone hills and some of which are a thousand years old.


Included Escorted Boarding Stone Carvings Tour

Included Escorted Leshan Grand Buddha Tour

Included Escorted Mt Emei Tour

We spend the day exploring the magnificent montain and mingling with the locals and the many pilgrims that pay homage to this holy site. Mt Emei once had more then 100 monasteries, many of which were built during the Eastern Han Dynasty (25-220AD). The Mountain is known for its steep cliffs, roaring waterfalls, towering trees, and diverse flora.


Included Escorted Drive to Changdu Tour

Retrun to Chengdu. Visit a bamboo park and in the evening enjoy a banquet of traditional Sichuan cuisine.


Included Escorted Panda Conservation Centre Tour

Included Escorted Nine Villages Valley Tour (2 Days)

Travel to the breathtaking Nine Villages Vally (Jiuzhaigou National Park), a botanical gallery that is heavily forested and home to many protected species. Entering the valley is like being transported into a different world as it presents a seemingly never ending display of natural scenery; crystal clear lakes gather at the foot of every waterfall and rich dense forests are dotted with colourful flowers.

Included Escorted Huanglong pools Tour

Included Escorted Drive to Chengdu Tour

Return to Chengdu, visiting the Dujiangyan Irrigation Project en route.

Fly To Beijing for 2 Night hotel Stay

Included Escorted Great Wall Of China, Forbidden City & Tiananmen Square Tour

Transfer to the port to embark the Sapphire Princess

Busan, South Korea

Check out the Busan Aquarium, Relax at the Taejongdae Park and Explore Busan Museum of Art.

Nagasaki, Japan

Explore the Peace Park, Visit the Confucian Shrine and Experience Nagasaki Museum of History and Culture.

Shanghai, China

Visit the Little Wild Goose Pagoda and stroll through the lively Muslim Quarter to explore the Islamic food markets

Hong Kong, China (Over Night)

Visit the Chi Lin Nunnery, Explore the Sik Sik Yeun Wong Tai Sin Temple & Visit the most expensive land stretches on earth on Hong Kong Island.

Ho Chi Minh City, Vietnam

Visit the famous Cu Chi Tunnels, Thien Hau Temple or the War Remnant Museum.

Banhkok, Thailand

The Grand Palace where you can witness the most beautiful architecture of Bangkok or even visit the Temple of the Emerald Buddha.

Arrive in Singapore to disembark the ship and transfer to the airport for return flight back to the UK
Highlights
Included Escorted Boarding Stone Carvings Tour

Visit the Boarding Stone Carvings, with over 50,000 religious sculptures and characters depicting Buddhist, Confucian and Taoist beliefs. The Dazu rock sculptures date from 9th Century Tang Dynasty to the 13th Century Song Dynasty. After Lunch, drive to Zigong and visit the Dinosaur Museum and Salt Museum.

Included Escorted Great Wall Of China, Forbidden City & Tiananmen Square Tour

Today you will walk on the Great Wall to appreciate 2,000 years of historical significance and admire the panoramic views. The Great Wall is China's most iconic attraction. then you will be able to stroll through Tiananmen Square, past Chairman Mao's Mausoleum to the treasure-filled Forbidden City, which is the largest and best preserved collection of ancient buildings in China.

Included Escorted Leshan Grand Buddha Tour

Travel to Leshan to visit the Grand Buddha, the world's largest stone-carved Buddhist statue. We take a short boat trip to view the statue from the river. The carving of the buddha took over 100 years to complete. After lunch, continue to Mt Emei, the highest of the four sacred Buddhist Mountains in China.

Included Escorted Nine Villages Valley Tour

Travel to the UNESCO World Heritage Site of Huanglong, renowned for its hundreds of sparkling mineral pools where beautiful striking colours intertwine and the waters cascade down the mountainside. We have the option to take a cable car to visit Huanglong Temple at the head of the valley. Later, Continue to Mao country.

Included Escorted Panda Conservation Centre Tour

Visit the famous Panda Conservation Centre to see these charismatic animals being reared in wooded surroundings reminiscent of their natural habitat. we also visit the Sanxingdui Museum before continuing to Mianyang
Your Ship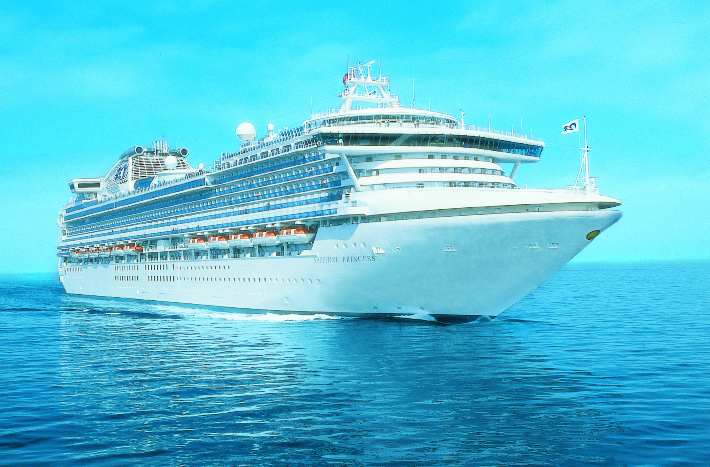 Sapphire Princess

This exotic gem explores some of the most intriguing destinations across the world. She boasts great-tasting food and offers an appetising popular Italian restraint with freshly prepared pasta. Professional sommeliers help pair exquisite wine with your dinner to enhance your experience. Visit her hand tossed pizzeria next to the poolside as well as watching a Movie Under the Stars.
Package fares from £pp
Inside

IF

£4349

Outside

OZ

£4549

Balcony

BF

£5049

Mini Suite

ME

£5599
13 Night Fully Escorted China Land Tour With Local Guides & Experts
The Great Wall Of China & Panda Conservation Centre
Visit The Beauty Of Rural China & 3 UNESCO World Heratage Sites
Visit Hong Hong, Shanghai, Bangkok & Vietnam
Includes All Flights & Private Transfers
Home Pick up is Included on Mini Suite Cabins or Above*
*Is based on 50 mile radius from Airport & for balcony & above cabins only.
53FAR
Book with confidence. We are a member of ABTA which means you have the benefit of ABTA's assistance and Code of Conduct. All the package and Flight-Plus holidays we sell are covered by a scheme protecting your money if the supplier fails. Other services such as shore excursions on their own may not be protected and you should ask us what protection is available.
Many of the flights and flight-inclusive holidays on this website are financially protected by the ATOL scheme. But ATOL protection does not apply to all holiday and travel services listed on this website. Please ask us to confirm what protection may apply to your booking. If you do not receive an ATOL Certificate then the booking will not be ATOL protected. If you do receive an ATOL Certificate but all the parts of your trip are not listed on it, those parts will not be ATOL protected. Please see our booking conditions for information, or for more information about financial protection and the ATOL Certificate go to: www.atol.org.uk/ATOLCertificate