Direct Call
0800 408 6148
India's Golden Triangle with The Festival of Colours
24 nights from £3599pp
Experience the Festival of Colours - The Beautiful Holi Festival

8 Days Escorted Tour of India's Golden Triangle

Evening Sunset Tour of The Taj Mahal

FREE Cooking Class to make Authentic, mouth-watering Indian Cuisine

15 Nights 5* Cruising on-board Celebrity Constellation
08 March 2020
Cruise Highlights
Celebrity Cruises- Celebrity Constellation - 24 Nights - 08 March 2020
WHAT'S INCLUDED:
- Experience the Festival of Colours - The Beautiful Holi Festival
- 8 Days Escorted Tour of India's Golden Triangle
- Evening Sunset Tour of The Taj Mahal
- FREE Cooking Class to make Authentic, mouth-watering Indian Cuisine
- 15 Nights Premium Cruising on-board Constellation
SHIP HIGHLIGHTS:
- Unwind In The Adult Only Solarium
- Casino, Library, Art Gallery & iLounge
- 24 Hour Room Service & Turn-down Service
Cruise Map
Your Itinerary
Fly UK to Jaipur

Fly overnight from the UK to Jaipur, India.

Arrive Jaipur

Welcome to India! Our representative will receive you at the airport. Our representative will escort you to your hotel. Known as the "Pink City", Jaipur is the capital of the colourful state of Rajasthan. Witness how the city blooms during the day in a kaleidoscope of colour and sound.

Jaipur

Breakfast at the hotel. Holi Celebration with the Noble Family. Holi is a religious festival celebrated by Hindus all over the world. Holi is considered as second biggest festival on Hindu calendar after Diwali. Holi is also known as festival of Colours.

Jaipur

Morning Jaipur Heritage Walk

Today take a two-hour walk of the Old City with a private local guide. These carefully designed walking tours aim to bring alive the diverse heritage of the city, whether you are visiting traditional temples and monuments or encountering living craft and culture. You will be encouraged to engage with the local community along the way to get a real feel for life in the city.

Jaipur to Agra

Evening Sunset tour of Taj Mahal

That magnificent monument to love – Taj Mahal, built by an emperor in memory of his beloved queen. Construction of the Taj Mahal began in 1631 and is believed to have taken 18 years to complete, with over 20,000 craftsmen working around the clock.

Agra

Evening High Tea at the 'Secret Spot' Across the River with Views of the Taj and Agra Fort

In the bustling streets of Agra, it can sometimes be hard to revel in the quite serenity of the Taj. But leave it to us to find the sweet spot! Nestled in a village, our secret spot offers uninhibited views of both the Taj Mahal and the Agra Fort, while you enjoy a meal arranged by our local hosts. This exclusive venue, far from the hustle of the city, can be booked for breakfast, lunch or high tea. What's more, the hosts also offer a village themed setup for an added oomph!

Agra to Delhi

Evening Experience on Evening Street Food Ttour of Old Delhi by Cycle Rickshaw

This evening you'll take a street food tour of Old Delhi, negotiating the noisy labyrinthine lanes of Chawri Bazaar and Chandni Chowk by cycle rickshaw.

Delhi

Old Delhi is all about its heritage, culture, traditions & culinary experience of home cooked food. Your senses will come alive as you will encounter the many captivating sights & sounds this amazing city has to offer. It will give you taste of the city &make you sink in the frenzy of its colours & irresistible charm.

Evening Cooking Demonstration with Dinner at an Indian Family Home

Enjoy a cooking demonstration followed by meal. Visit an Indian home with a friendly Indian family and learn to prepare the choicest of dishes, including Indian breads and scented rice. Understand the time tested yet simple nuances that need to be kept in mind when preparing Indian cuisine.

Delhi to Singapore

Transfer to the airport for your flight to Sinagpore.

Upon arrival, transfer to your central hotel for an overnight stay.

Embark Celebrity Constellation

Transfer to the port and embark Celebrity Constellation.

Phuket, Thailand

Phuket offers gorgeous beaches lined with palm trees. Water sports include sailing and snorkelling. Golf enthusiasts will love the championship courses, while nature buffs can get lost in tropical forests.

Colombo, Sri Lanka

The largest city in Sri Lanka is also one of the most vibrant stops in the Indian Ocean. Why not explore Colombo on a sightseeing tour in a three-wheeled tuk-tuk?

Cochin, India

One of the finest natural harbours on the Arabian coast of India, Kochi (also known as Cochin) was once known as the centre of the Indian spice trade.

Goa, Mormugao

How can you resist a place whose local motto is "Sossegade", which translates to: "take it easy"? Goa is home to high-end restaurants, picture-perfect beaches and fabulous shopping.

Mumbai (Bombay), India

The city previously known as Bombay pulsates with nonstop energy and excitement. And to think, it all began with cotton. Nowadays, this vibrant metropolis boasts a blend of many cultures.

Muscat, Oman

As one of the Middle East's oldest cities, Muscat boasts beautifully manicured parks, long, unspoiled stretches of beach, and an ancient stone moat that surrounds the area.

Dubai, UAE

Dubai is a unique blend of the old and new. On one end of the spectrum, you have "seven-star" luxury hotels and on the other, ancient souk markets selling spices.

Dubai - Disembark

Disembark your ship and transfer to the airport for your flight to the UK.
Highlights
Cochin, India

A curious cocktail of Portuguese, Dutch, and British influence, the city of Cochin has been enticing traders and travellers alike for over 600 years. Sitting on the tropical Malabar Coast, it is the cultural centre for Keralan arts: unique enactments of costumed dance, music and storytelling. Fragrant spice markets cut the hot air with cardamom and clove, while antique stores groan beneath the weight of singing copper. Hit the backstreets of Fort Kochi for a deep and dreamy Ayurvedic massage, marvel at the Krishna murals that adorn the bedchamber walls of the Mattancherry Palace, or admire India's one of the oldest European-built Christian churches.

Colombo, Sri Lanka

Explore this exotic city and view colorful colonial buildings including the Presidential Secretariat, the Grand Oriental Hotel, and the Lighthouse Clock Tower. A "must" to visit is Pettah, Colombo's leading bazaar district. The narrow cobbled streets are lined with shops and street stalls offering the most unimaginable range of goods. Other noteworthy sights include Viharamahadevi Park, the city's largest and oldest green expanse; and the palatial mansions of Cinnamon Gardens.

Delhi

The capital of India has a plethora of history, culture and magic, sporting its rich heritage with pride. You will hear Hindi, English, Punjabi and Urdu as you pass through two very different worlds - the 'old' and the 'new'. Find monuments, museums, the performing-arts scene and some of the best places to eat.

Goa

Portugal's 500 year reign of Goa resulted in a beautiful coalition of Indian landscapes with Portuguese culture. It's easy to identify her charms as palms slowly sway over the sun-soaked beaches, yet she also offers a deep sense of discovery that must be experienced first-hand.

Jaipur

The pink city! Overflowing with colour, Jaipur once housed India's royal family. The city was painted pink by order of Sawai Ram Singh to welcome Edward VII (the Prince of Wales) in 1876.
Jaipur has many traditional shops selling hand-crafted goods. Skilled artisans, artists and craftsmen were attracted here and settled in the city.

Mumbai, India

Formerly known as Bombay, Mumbai is known for its near-chaotic streets. Locals barter over trinkets in crowded bazaars, fisherfolk are hard at work, exotic birds sing in the distance: it's a lot to take in at first glance, but there's a definite rhythm to the madness. Be sure to take a break and visit the world's largest tropical urban forest, brimming with beautiful wildlife. There's plenty to see in Mumbai, but it's not generally in the form of stationary monuments like those in London, Paris, or Delhi. The art of experiencing Mumbai lies in eating, shopping, and wandering through the strikingly different neighborhoods and the various markets. Think of Mumbai as a 50-km (30-mile) -long open-air bazaar. Colaba, headed by Gateway of India, is the tourist district and main drag for visitors, and from the Gateway of India to Colaba Market, along the main road, is a walkable stretch of hotels, pubs, restaurants, and interesting shops.

Phuket, Thailand

Once an entrepreneurial haven for merchants, Phuket Town is a direct result of its mixed cultural influence, held together by the cooperation of its ancestors. Across the beach-laden island you can expect old architecture renovated for the modern world, from eccentric art galleries through to hip coffee houses. Surrounded by white, sandy beaches and cliff-sheltered coves, its plunging waterfalls and impressive mountains, its cloudless days and fiery sunsets, it's easy to see why Phuket is a wonderful asset to Thailand for both the people who live there and tourists visiting. The beaches are beautiful, and this remains a top destination for snorkeling and diving (with more than 180 registered dive shops). The island offers some of the most exclusive resorts and spas in the world, yet the food, drink, and accommodations are cheap compared to most visitors' home countries (though Phuket is quite expensive by Thai standards).

Singapore

The 'City in a Garden' is full of surprises for those that traverse between its endless skyscrapers. Ancient rainforests brimming with monkeys and drongos, botanical gardens, peaceful farms and rustic paradises are hidden away behind Singapore's seemingly normal exterior. Chinese, Malaysian and Indian heritage have defined Singapore's Nonya cuisine as a unique experience of tantalising flavours, and should be appreciated by all travellers who visit this futuristic powerhouse city. Between culinary hot spots enjoy the ambitious shopping scene, ranging from consumer-filled temple boutiques to futuristic sci-fi-esque malls housing cutting edge gadgets at affordable prices. Particularly famed for its shopping scene, the city offers catwalk fashion and just-released technologies at affordable prices within its gloriously atmospheric malls.

Taj Mahal at Sunrise

Sunrise is by far the best time to visit the Taj Mahal. Not just because the early morning light turns the dome of the temple a soft, golden colour, but because this is the time when there are the least amount of tourists and if you get in early enough, you might even get some perfect portraits with no people in them. There's also something magical about watching the sun rise behind the Taj Mahal, a building that symbolises one of the greatest true love stories ever told.
Your Ship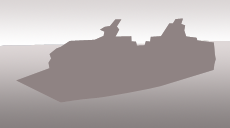 Celebrity Constellation

This spacious and hospitable ship features an eleven deck high atrium, a conservatory and extensive sports facilities. It offers a fine cruise experience in a good selection of tastefully decorated public rooms.
Package fares from £pp
Inside

£3599

Outside

£4349

Balcony

£4799

Concierge

£5029
Book with confidence. We are a member of ABTA which means you have the benefit of ABTA's assistance and Code of Conduct. All the package and Flight-Plus holidays we sell are covered by a scheme protecting your money if the supplier fails. Other services such as shore excursions on their own may not be protected and you should ask us what protection is available.
Many of the flights and flight-inclusive holidays on this website are financially protected by the ATOL scheme. But ATOL protection does not apply to all holiday and travel services listed on this website. Please ask us to confirm what protection may apply to your booking. If you do not receive an ATOL Certificate then the booking will not be ATOL protected. If you do receive an ATOL Certificate but all the parts of your trip are not listed on it, those parts will not be ATOL protected. Please see our booking conditions for information, or for more information about financial protection and the ATOL Certificate go to: www.atol.org.uk/ATOLCertificate