A big traditional white wedding at home can cost an arm and a leg, so it's not surprising that more and more couples are choosing to get married abroad or at sea.
Not only does a cruiseship wedding offer great value for money, but for those of us who hate planning it's a great way to get someone else to organise all the nitty gritty details for you too!
Here is an easy comparison of what the top cruise lines offer and most importantly the costs involved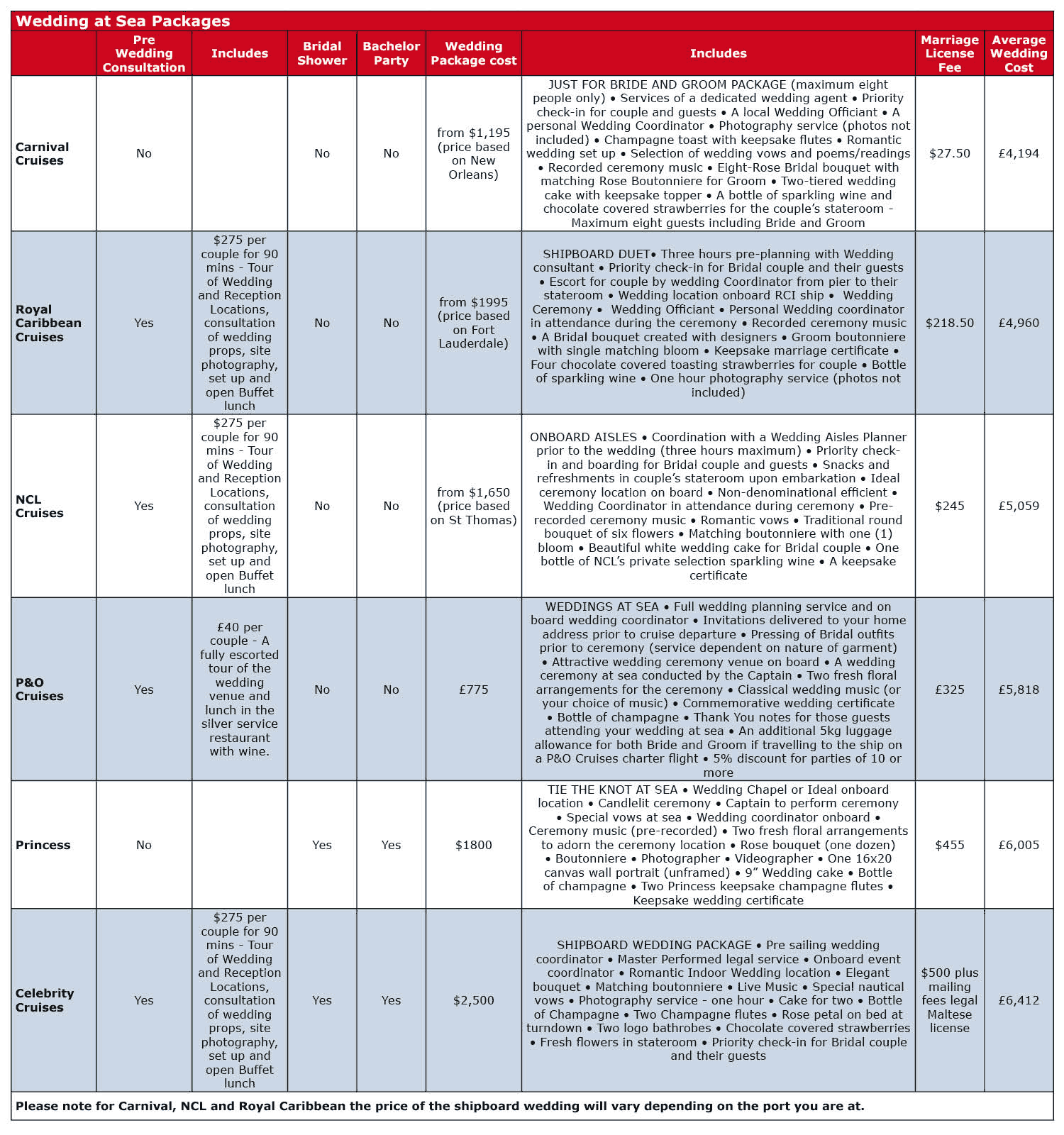 The average wedding cost includes the price of the cruise based on 2 adults sharing a balcony cabin on a 12 night Mediterranean Cruise (flights included where applicable), the wedding package, wedding license fee, photographs, hand held bridal flowers and one tier wedding cake.
Please note some of the cruise lines charge dollars onboard so these prices are correct as of 7 October when the prices where converted to pounds.
Did you get married at sea, or ever attended a cruise ship wedding? Maybe you're considering it? What do you think of these prices? Who do you think you'd book with?