The North hit by snow .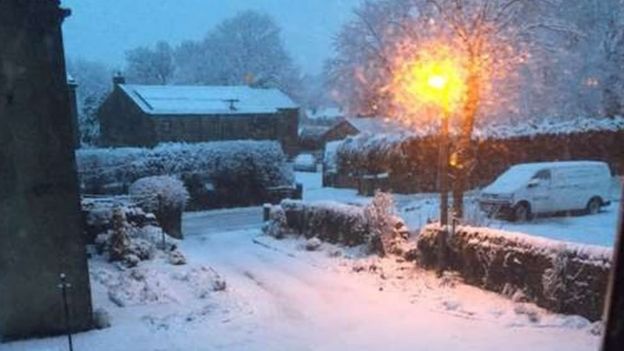 Heavy snow affects travel in Yorkshire and Lancashire - BBC News
Pictures from the BBC web site.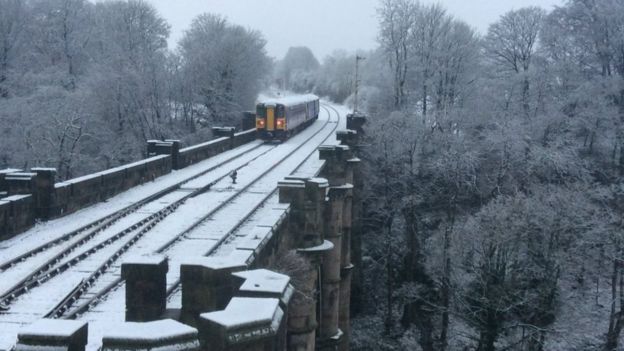 We are lucky no local snow but looking out we can see snow all around on the surrounding hills and mountains ,Snowden up into the Denby hills.
Not enough contrast to get a good picture.
Whats it like where you live...Taffy