Hello everyone!
I'm sorry to say this will be my last blog on the Mekong as I have arrived home from my trip! But I still have to update you on my time in Vietnam after we disembarked La Marguerite and arrived at our home for the next two nights: Grand Hotel Saigon in Ho Chi Minh City.
We said goodbye to the wonderful staff on-board the ship on our final night and felt slightly sad to leave after the week we had had with the lovely people we had met.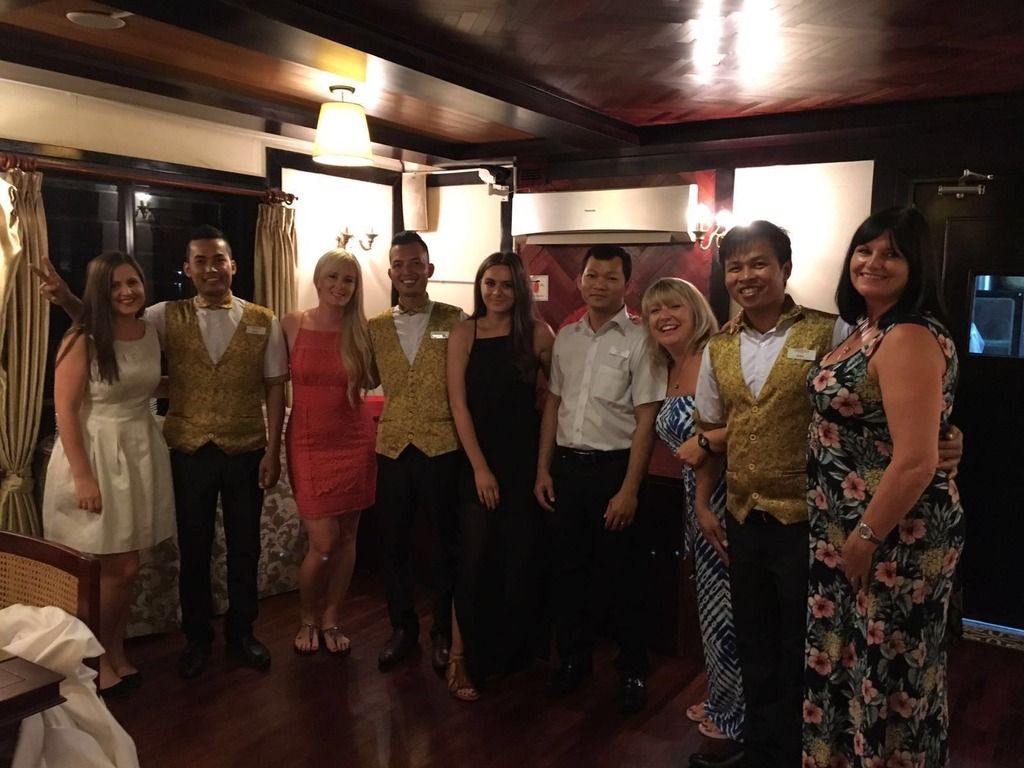 Our first day off the ship started with another bus ride to our hotel and on the way we stopped at the Cu Chi tunnels. This was one of the most interesting stops on our trip I found because you realised you were standing somewhere that was once so incredibly vital to people's lives.
As it's now a popular tourist spot, I took my chance to go through one of the tunnels. A lot of people opted out as it can get very claustrophobic inside but I thought I am only here once and definitely want to experience what it is like inside one of them.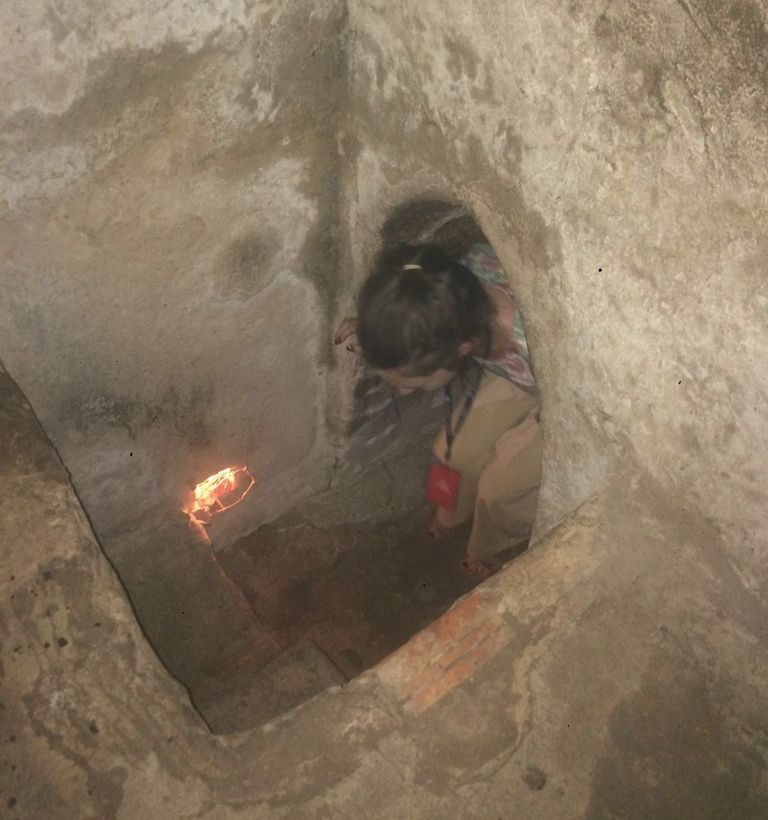 It was of course very cramped (I believe the space has been widened for tourists, too!) and you have to crouch down the whole way and slowly shuffle your feet to move forward. I was only in there for a few minutes and it was already uncomfortable so I can't even begin to imagine what it would have been like for the soldiers in the war! Although the tunnels were a saviour to them too, a place to hide from attacks and set booby traps.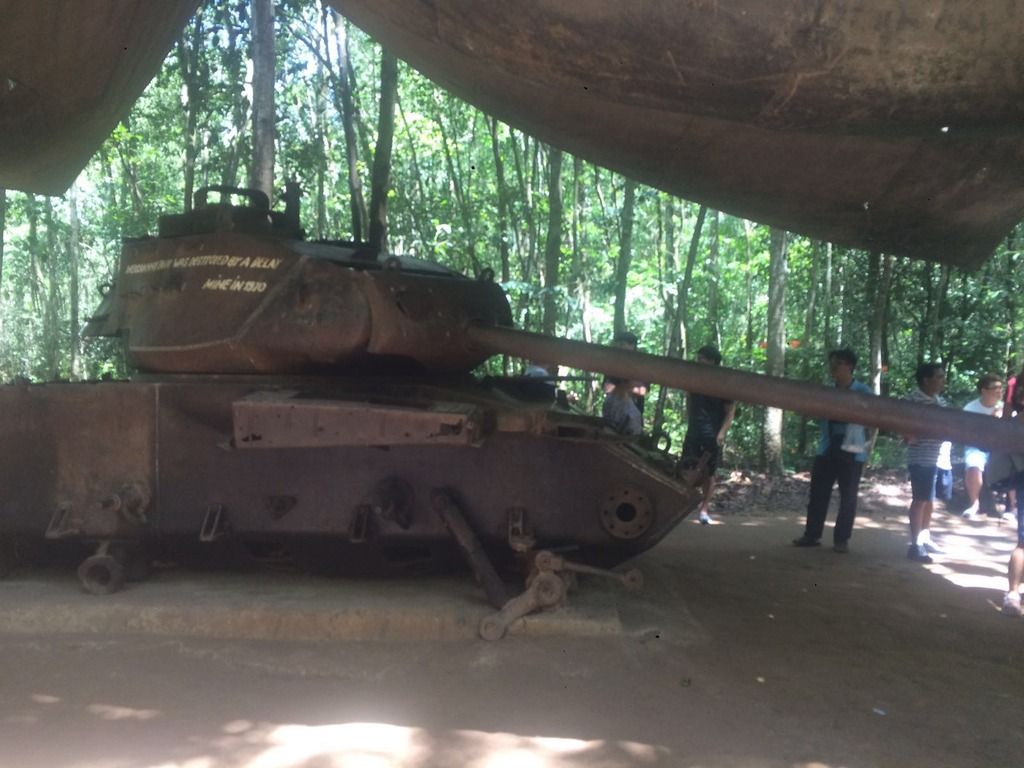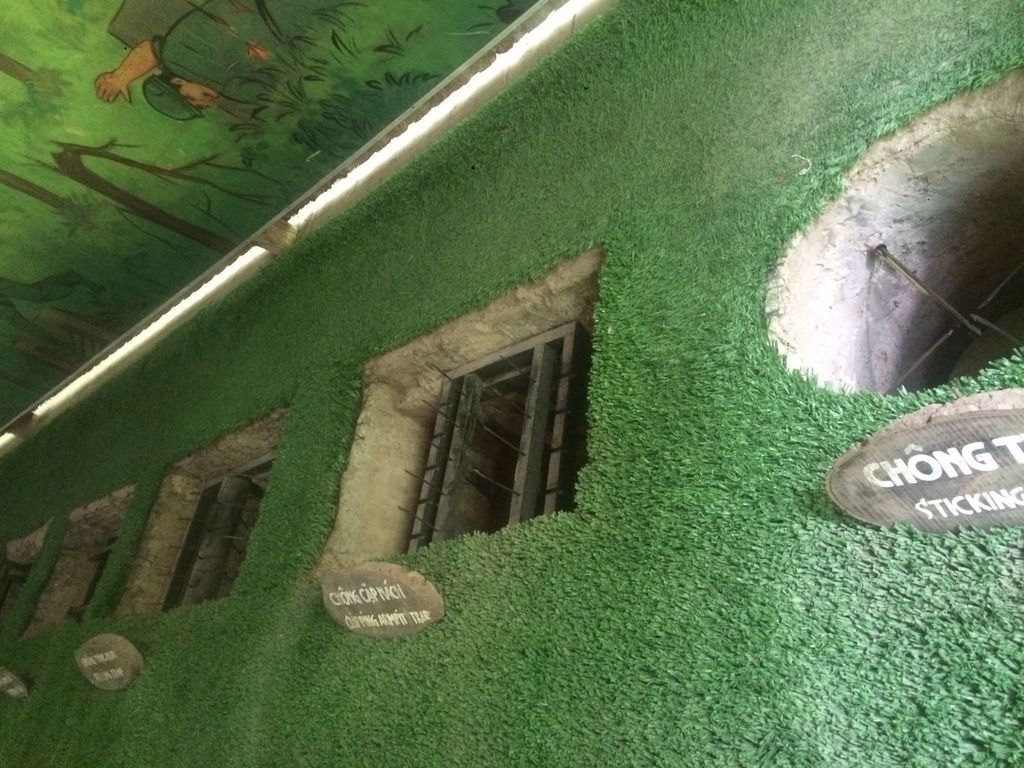 The air con on the bus made us forget about the humidity straight away as we moved towards our stop for lunch- even the places you stop off for meals at on this trip have been impressive. We dined outside by the river with a beautiful backdrop.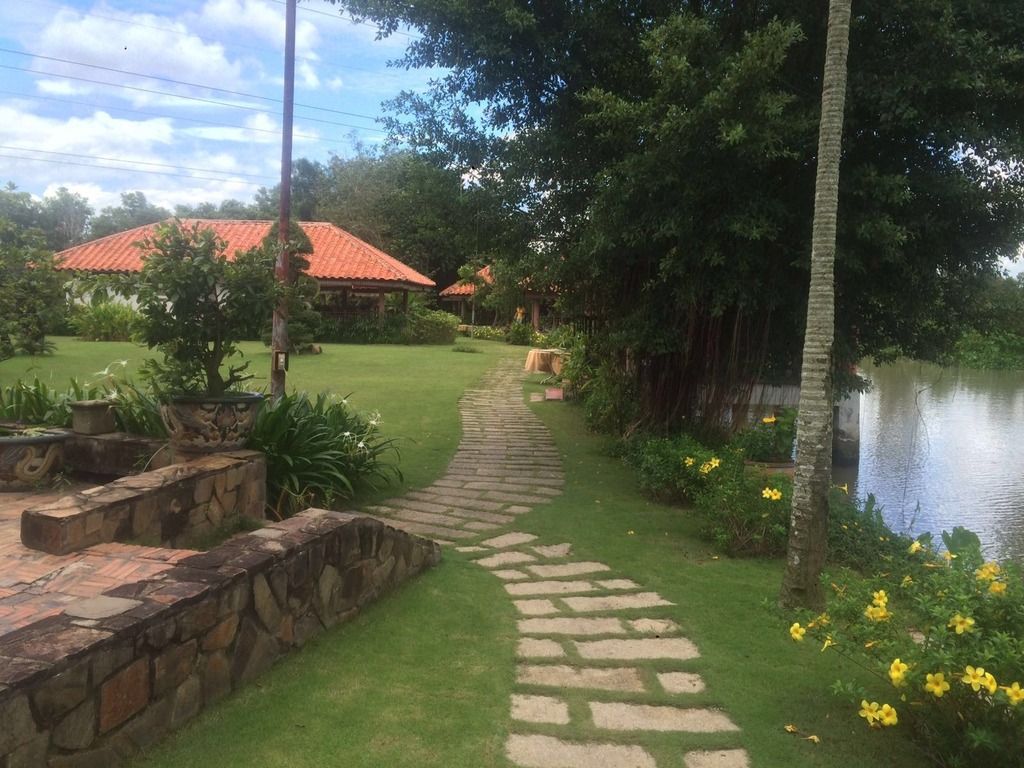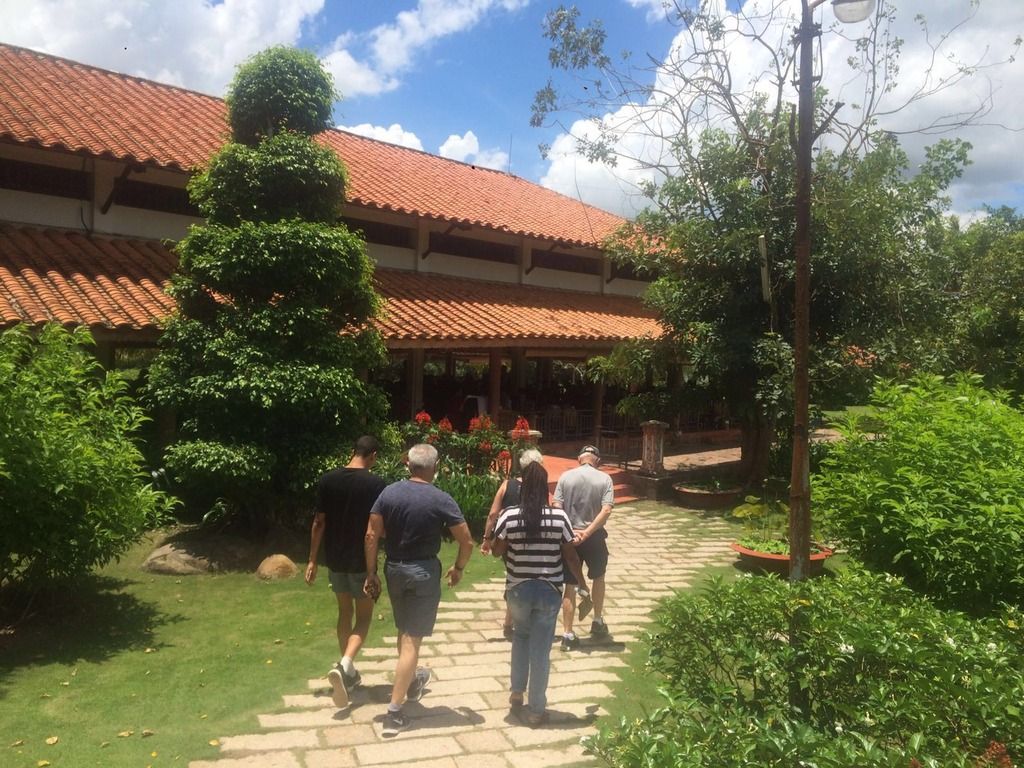 The hotel was incredible and another luxury spot that I felt so lucky to be staying in. In comparison to the Shinta Mani resort in Siem Reap it was equally as spacious, if not more so, and felt lighter and slightly more pleasant to be in as all of the décor was a lighter colour.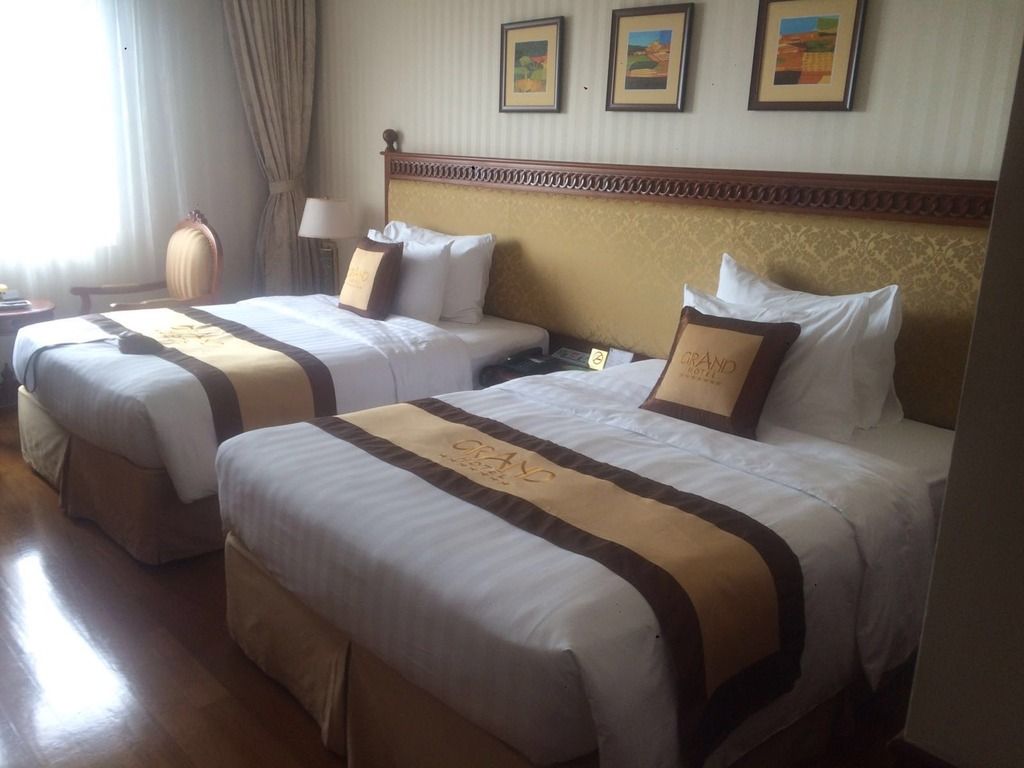 The pool was a smaller area but felt more intimate and almost like a private escape in this sense.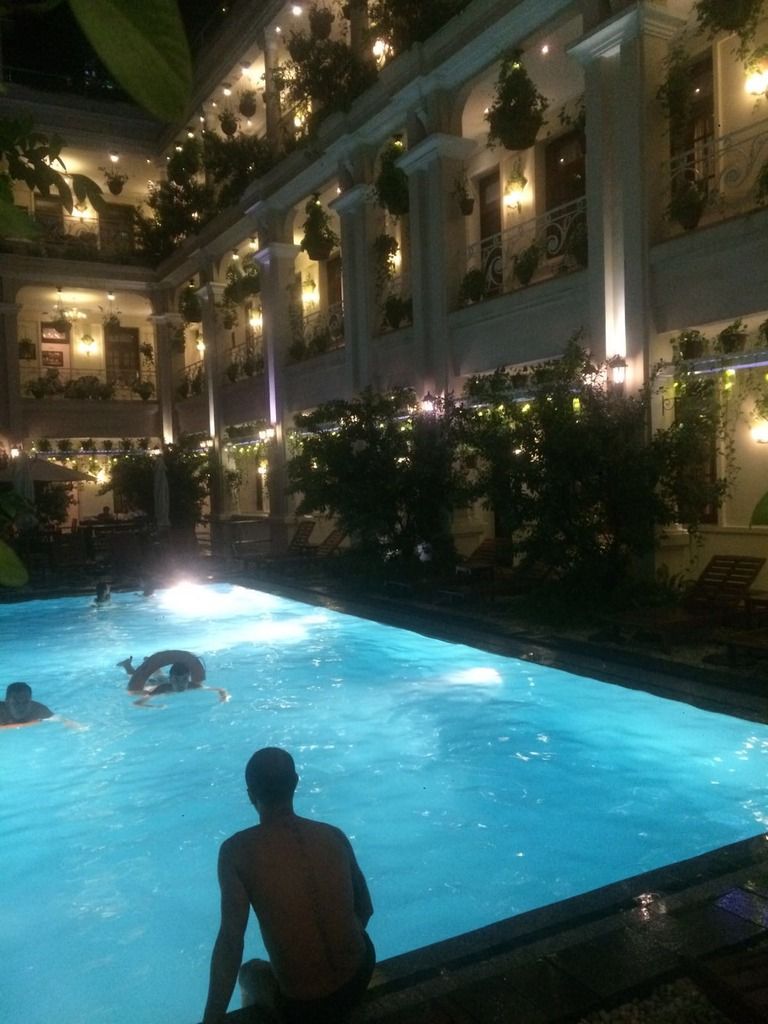 The location was brilliant, right in the middle of all stores, shopping centres and the markets were a little further- a few blocks away. I instantly noticed the difference between Siem Reap and Ho Chi Minh, this felt like a real city and I kept thinking of it as a cross between New York and London, almost. It had the tall buildings and real 'city' feel of New York with the same hustle and bustle on the streets and roads as London always seems to have. I felt like this was easing us back into home life as most places in Cambodia were very scarce and felt like a whole other type of world.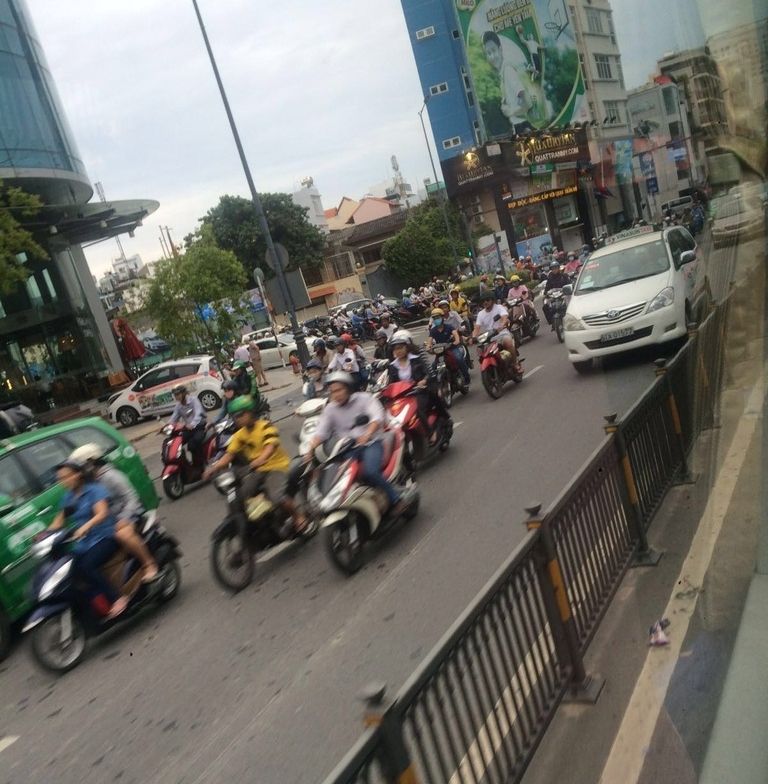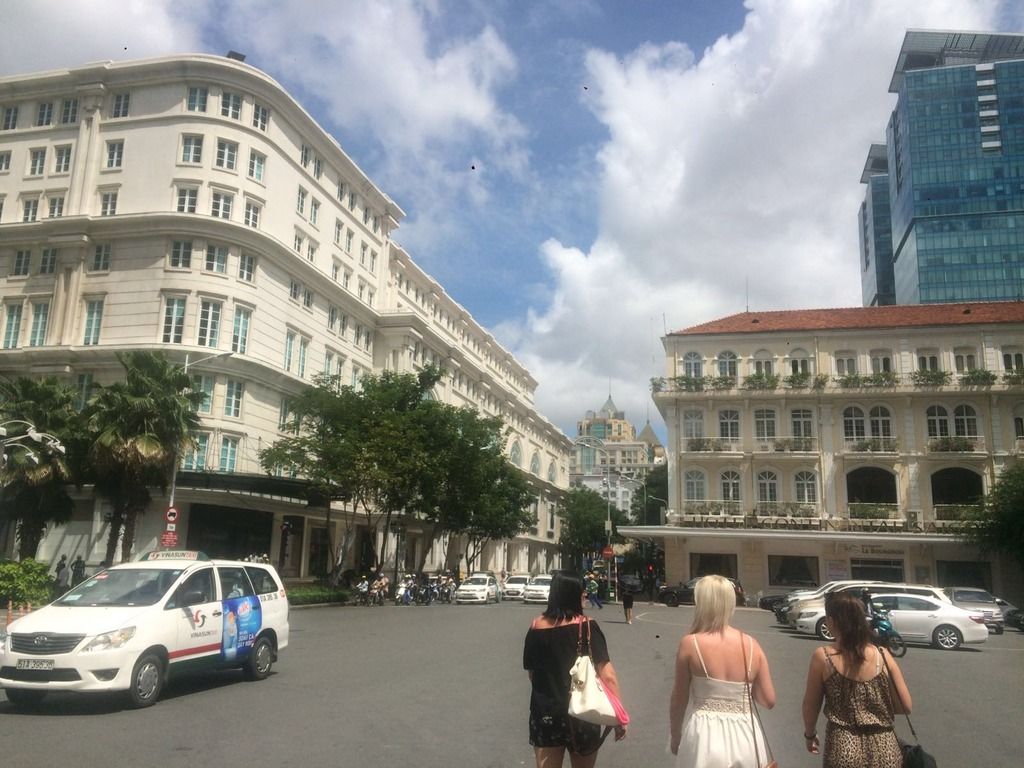 The evening was ours to explore and get to know Ho Chi Minh so getting to stroll round the streets and find a restaurant to our fancy was enjoyable. The next day, our only full day in Ho Chi Minh, was also ours to spend how we wished so we used it to our advantage! We strolled not too far away from our hotel to find the post office and although this sounds like an underwhelming place to visit, I can tell you it's nothing like your local post office you pop to to buy your stamps. This is what it looked like from the outside…(the couple weren't actually getting married, they were doing a professional photoshoot but what does it say about the post office there to know professional photos are done outside of it!)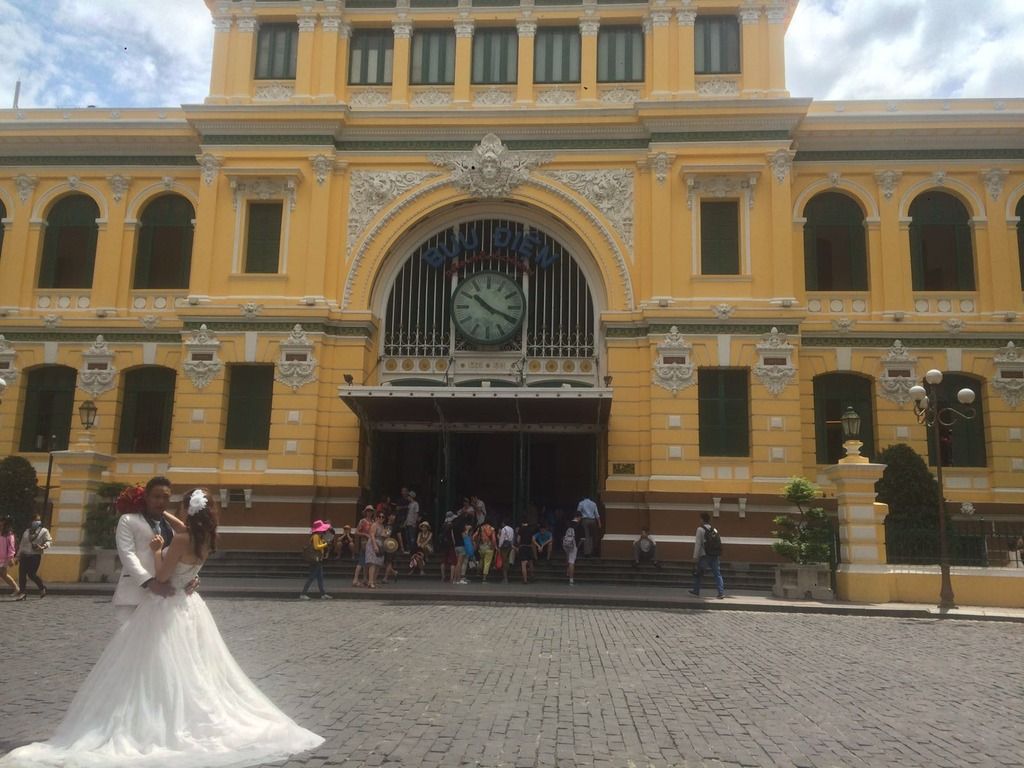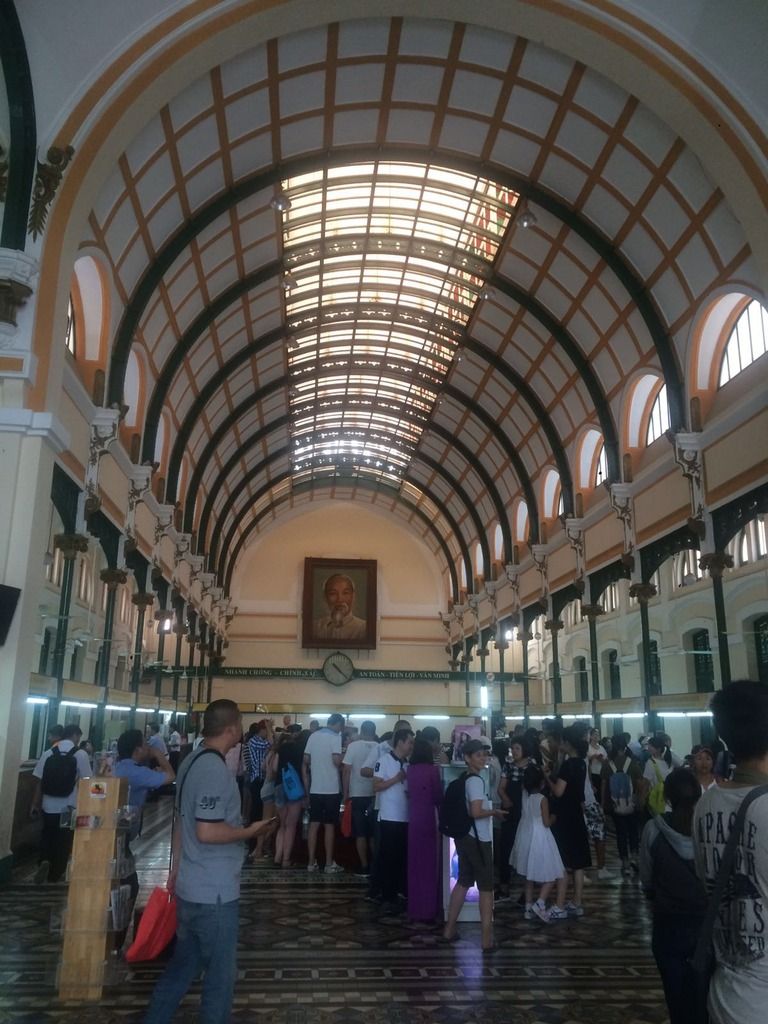 Inside the ATM's are in enclosed booths which felt unexpectedly safe and something which would be good for England don't you think?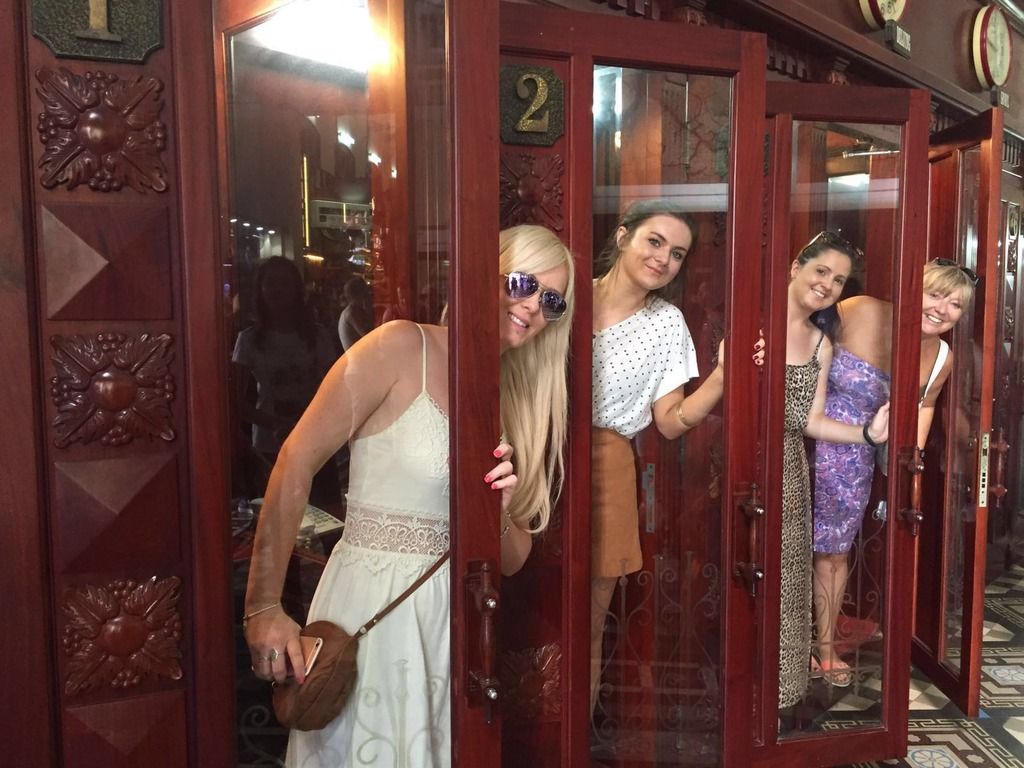 The shop inside was one of my favourites I visited over the trip- it had some brilliant souveneirs either to take home to family, which I did myself, or to get something for your own memory of the city.
We visited the markets then a little further away for a spot of shopping where you could get all the same sorts of souveneirs you can get in the other places we visited in Cambodia although things were a little bit more expensive over here and we wondered if it was because the cost of living is slightly higher, which is understandable.
Our final night of the trip included our farewell dinner at a local restaurant and although it was a rooftop restaurant and it was pouring with rain at the time, we were under some cover and the breeze felt amazing after two weeks of so much humidity! We had a three course meal of local cuisine.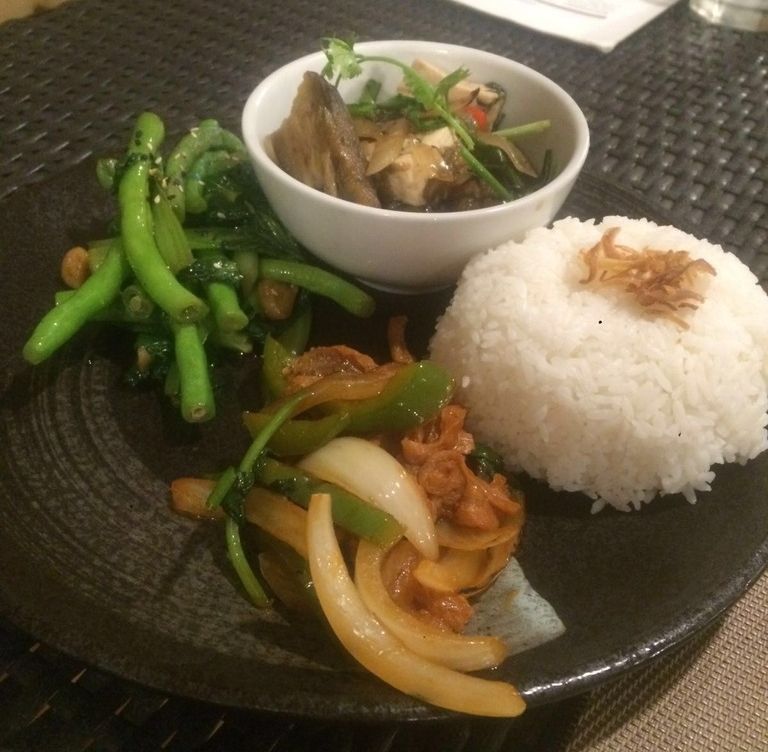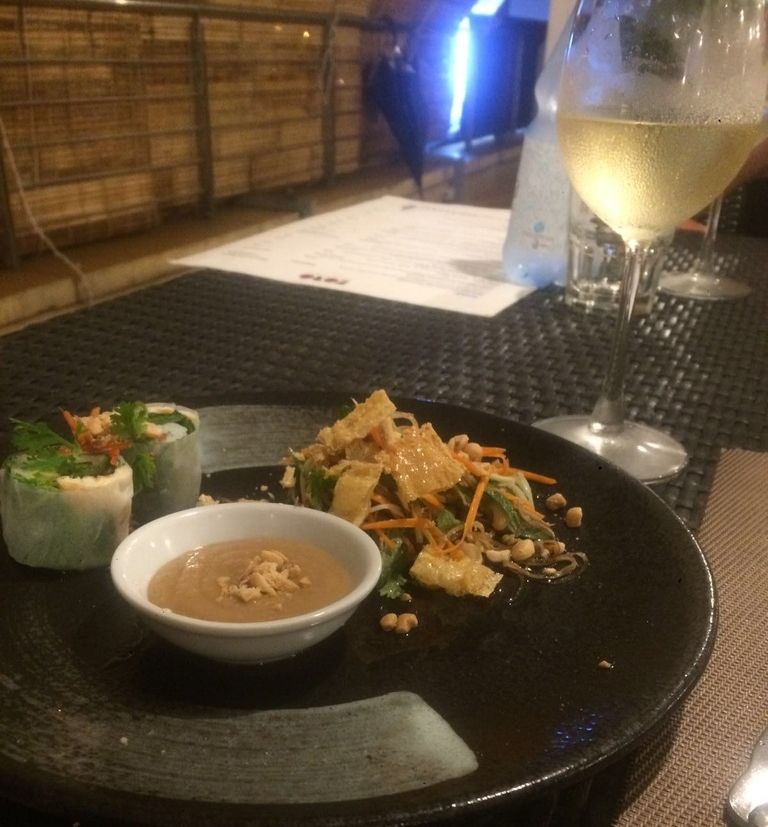 We dined at a training programme for the homeless, which I felt put a nice spin on the last night as it felt like our visit was a help to some people. Everyone mingled with other passengers they hadn't arrived with, as after a fortnight of spending every day together, everyone had become good friends.
The next day we were picked up for our transfer to the airport so we said goodbye to Ho Chi Minh and hello to 16 hours of travelling ahead of us (this was split up with a few hours wait in the airport and an hour flight to Bangkok before heading to Heathrow). Once again Thai Airways was as accommodating as before and it was a smooth flight- I managed to watch four films and sleep in between!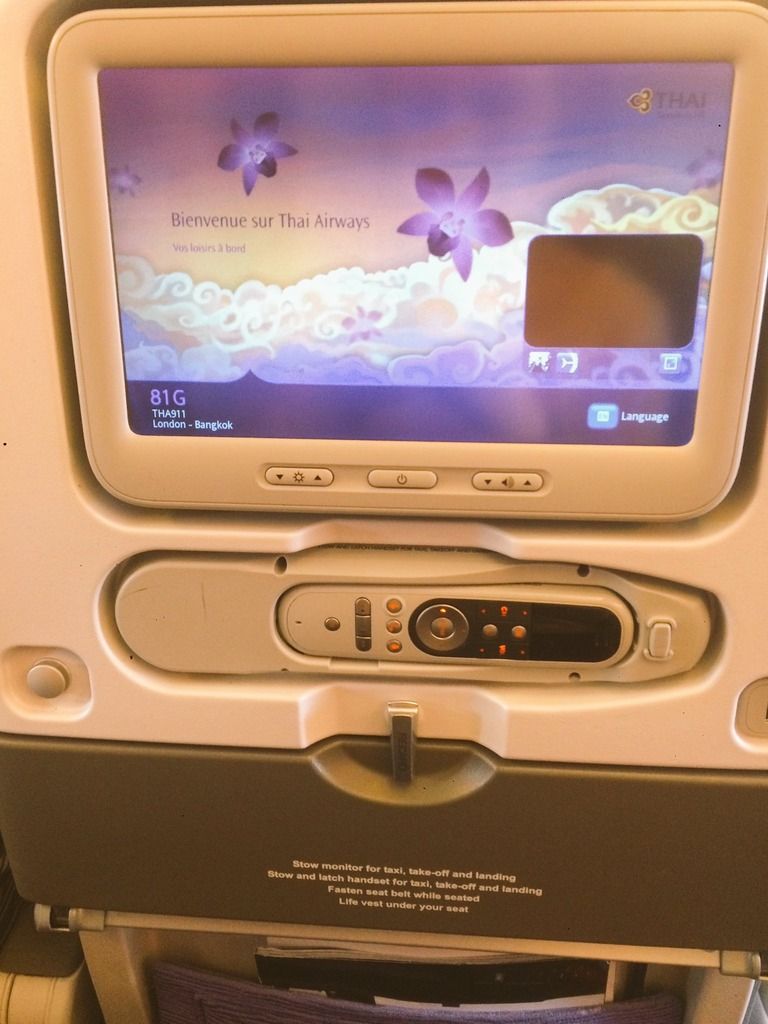 After a sad goodbye with the lovely ladies I had met on the trip I was left to find my way home from Heathrow and it was back to reality!
I've loved sharing my blogs with you and have been so pleased with your responses, feel free to ask anything else you'd like to know that I might have missed out. Thank you for reading and I hope you now fancy a trip to the Mekong yourselves! I can promise you'll meet amazing people and see amazing things and wonder why you didn't take this journey sooner.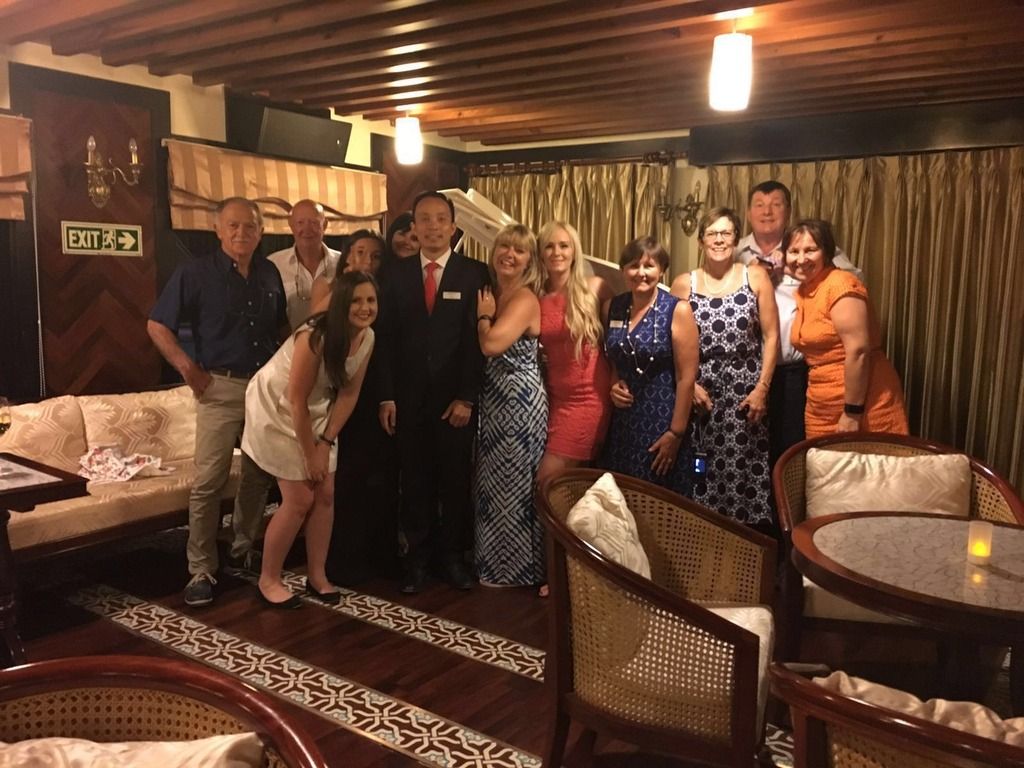 Until the next adventure,
Millie