Hi everyone!
I told you quite recently that I'd be travelling with APT to Cambodia and Vietnam and I've arrived! I got to Siem Reap yesterday morning (local time was 8 am so I still have some adjusting to do re the six hour time difference although the jet lag is far from what it could be) and it's just been a whirlwind since then. Thai Airways were sincere and accommodating and made the 11 hour flight from Heathrow to Bangkok a lot more enjoyable than expected! We were constantly fed and looked after with lots of entertainment for the journey and after just a short change over, another flight and a wave of humidity, we'd arrived in Siem Reap.
This is the moment I'd been waiting for as I've only heard amazing things about the city but the heat was definitely a shock! From London to Siem Reap; it's a bit of an understatement to say Cambodia is a little warmer than England (an elephant printed fan was the very first thing I bought, but I'll get to that later). I'm happy to say the airport experience over here was a smooth and simple one but I'm glad I had already bought my visa beforehand as that meant another queue could be avoided when I arrived. We were greeted by our fantastically friendly tour guide who was stood outside with a sign with our names on (just like in the films!)- he chatted away to us as the driver took us to our hotel and he was full of handy tips about everything from the weather to the dress code to the itinerary APT had in store for us. Just when you think you can't get any more excited to experience the culture!
The hotel is just beyond words! My first impressions of the Shanti Manu resort were ones of awe at the sheer luxury in the decor and the attentiveness from the staff- they are possibly the most polite people I've ever come across and the rooms were nothing short of amazing.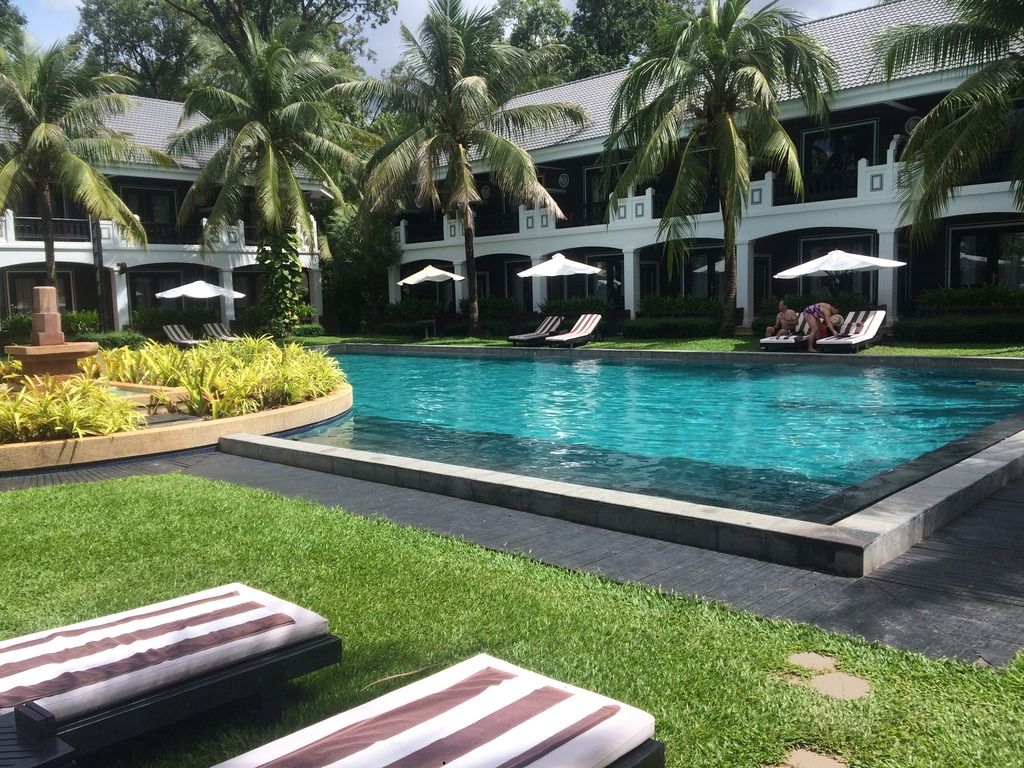 The balcony just has to be my favourite part though with a perfect view of the pool and surroundings (you really do feel like you're witnessing what you only see in films).
After some relaxation by the pool with heights of 30 degrees, it started pouring with rain more or less bang on 1pm which was the anticipated time for the downpour (now I'll know to run inside five minutes before), nonetheless the warmth didn't disappear and didn't stop our plans of heading into town via tuk tuk for dinner. If you don't already know what these are (I didn't before now) they're two wheeled carriages pulled along by a motorbike that can fit maximum 5 people in and it's your fast track to the much needed breeze and it moves along much slower so you can appreciate the views around you- I can't think of a more perfect combination!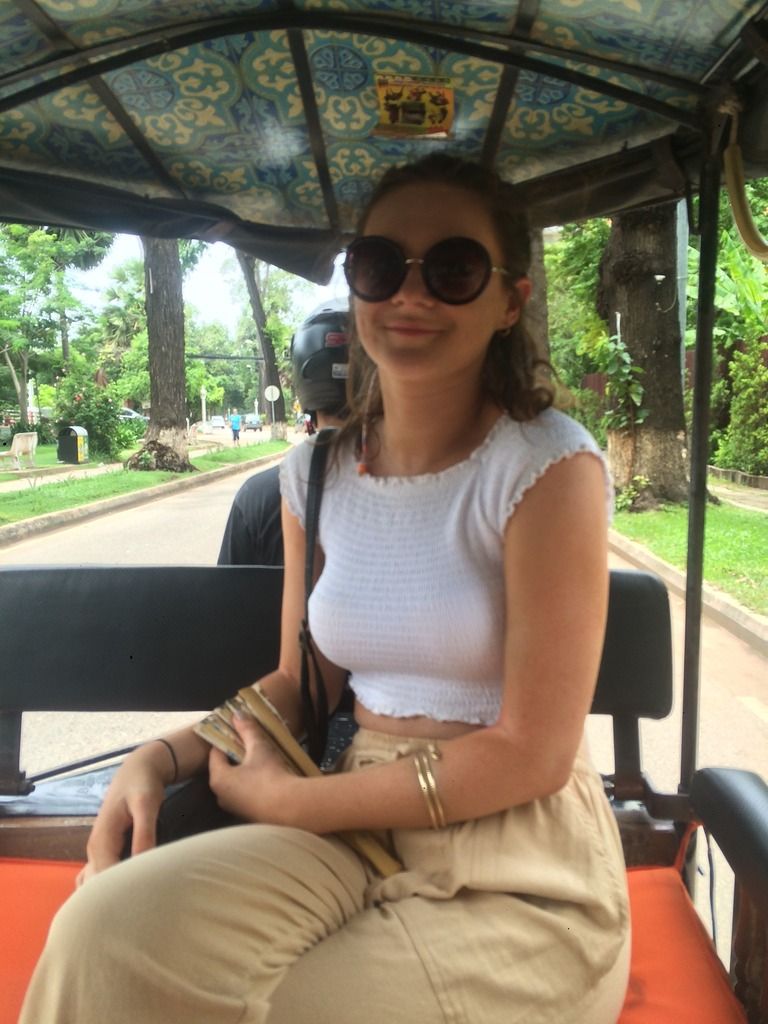 Pub street was where we headed for some dinner at a local restaurant and the nightlife did get very lively later on- the locals definitely wait for a Saturday night to get their best dance moves out to be dancing in the street! The night markets were a refreshing way to spend your evening: not all shopping needs to be saved for the daytime over here as we all bought some printed trousers for only $2 and some souveneirs (and a fan, of course).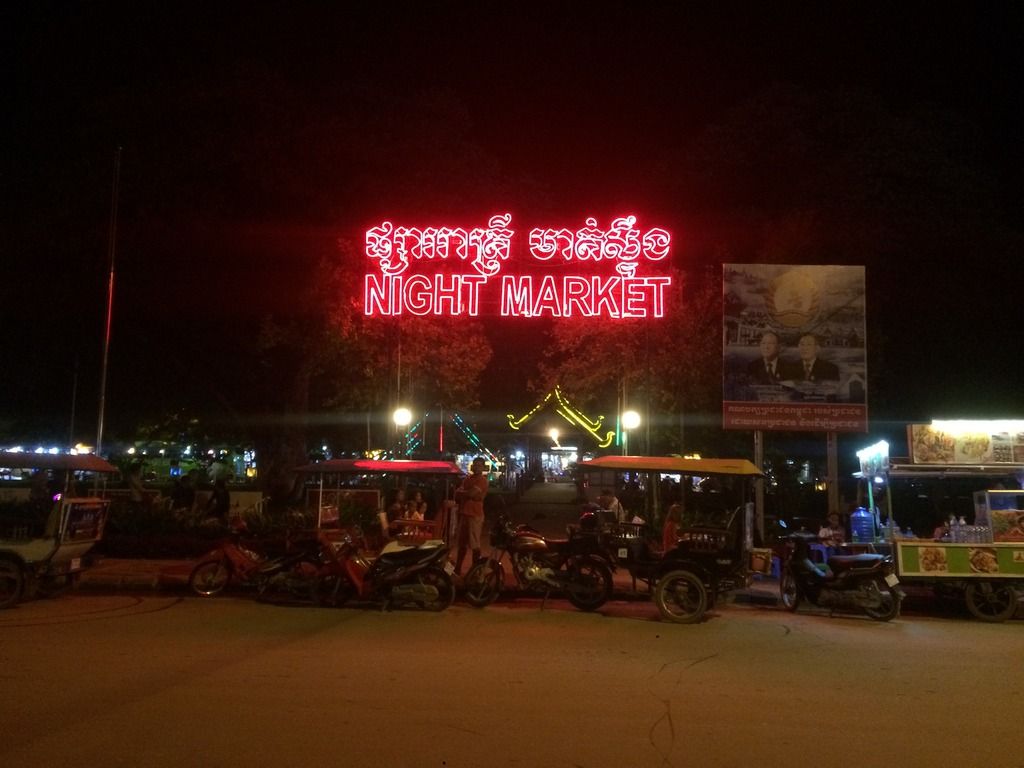 Today we had our first official excursion after a lovely breakfast from the hotel which set us up for the day- first stop was ODA (Opportunities of Development Through Art) and I've never been welcomed so warmly to someone else's home.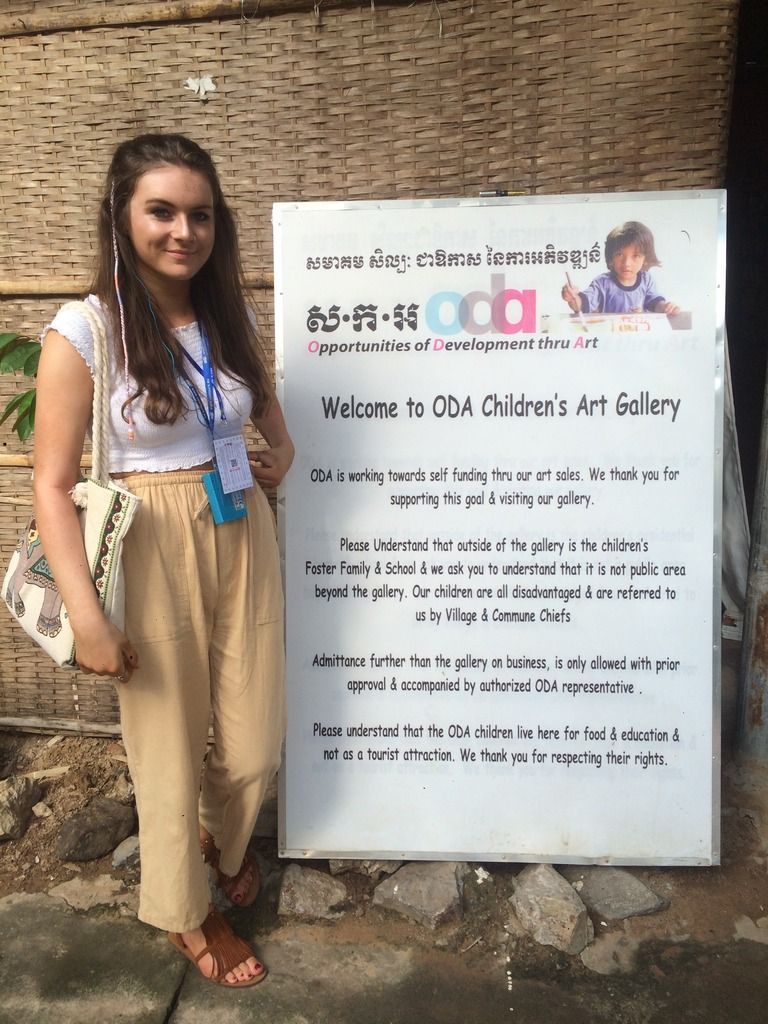 It was so refreshing to see the children from disadvantaged backgrounds receiving such great education and they just seemed so happy there. After a dance performance from the children we all got a tour from a different child and they very willingly showed us where they slept, cooked and did their classes and each and every child was as grateful as the next (and they showed us their paintings and for their age they were amazing!)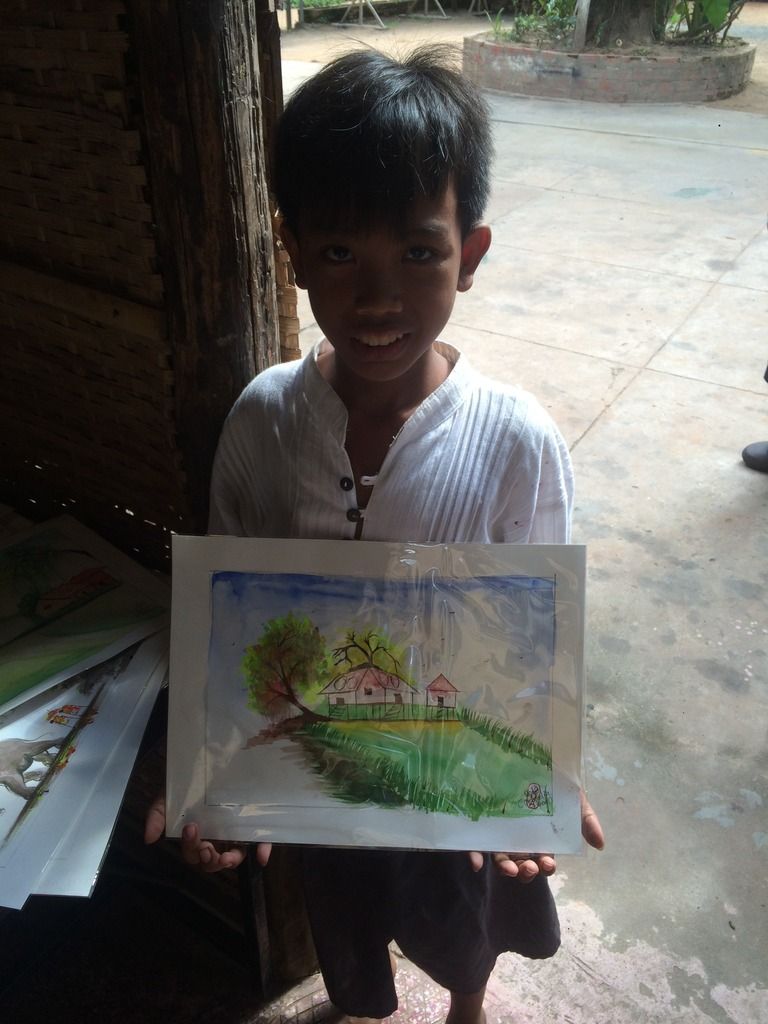 We then headed off to our next stop on the bus which was Ta Phrom (you might know this better as the place where Tomb Raider was filmed and what a place to have a film set!)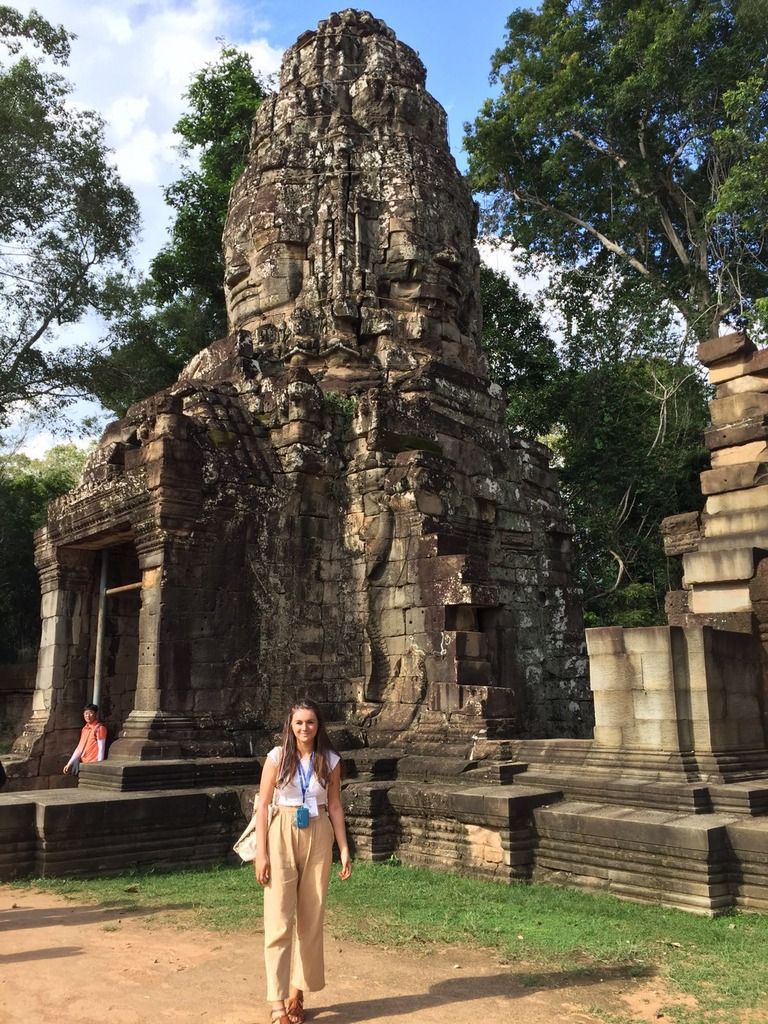 The fig tree branches and roots have intertwined to form a room over the temple and every single second was a new photo opportunity, I found myself constantly looking up and around me at the towering trees as there's definitely nothing like this at home. Our first excursion definitely didn't disappoint, it's a MUST to tick off your list!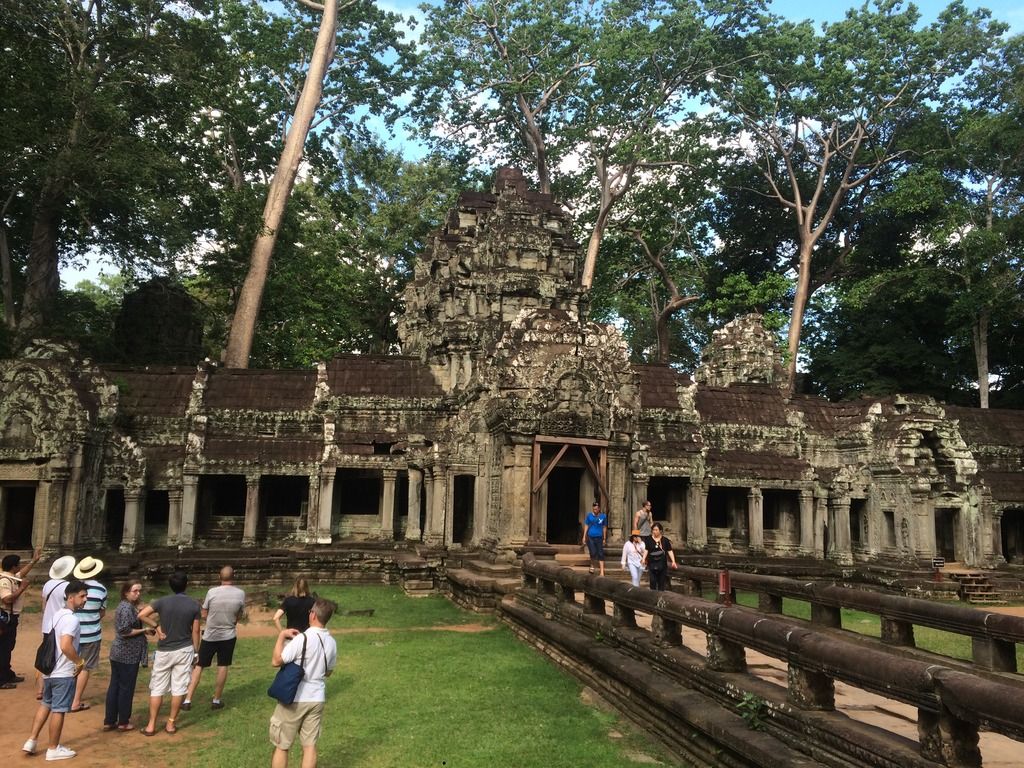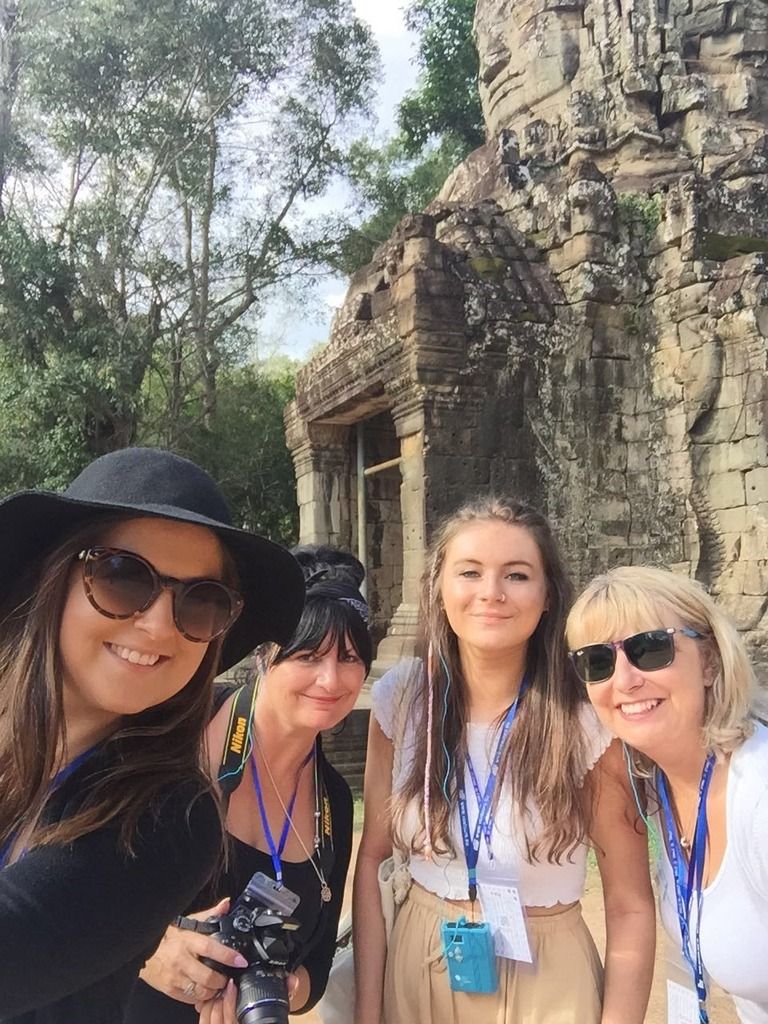 Our day finished with a three course meal at the hotel and an Aspara dance performance whilst we were waiting and this is definitely something I'm grateful for with this trip- you never stop discovering and experiencing the culture and it's just so intriguing and refreshing.
As someone who doesn't eat meat there is definitely less variety here for me but I haven't been stuck at any point and everyone's always so helpful with any special requests so I do feel very at home.
Tomorrow is another big day and time for something I've been really excited about- a visit to the magnificent Angkor Wat!
Until then,
Millie
To find out what happens next, click here!