All the police seemed congregated at the beginning of Ramblas, lots of them! But none walking along there. It was so quiet & hardly anything open!
However we did manage these, delicious!: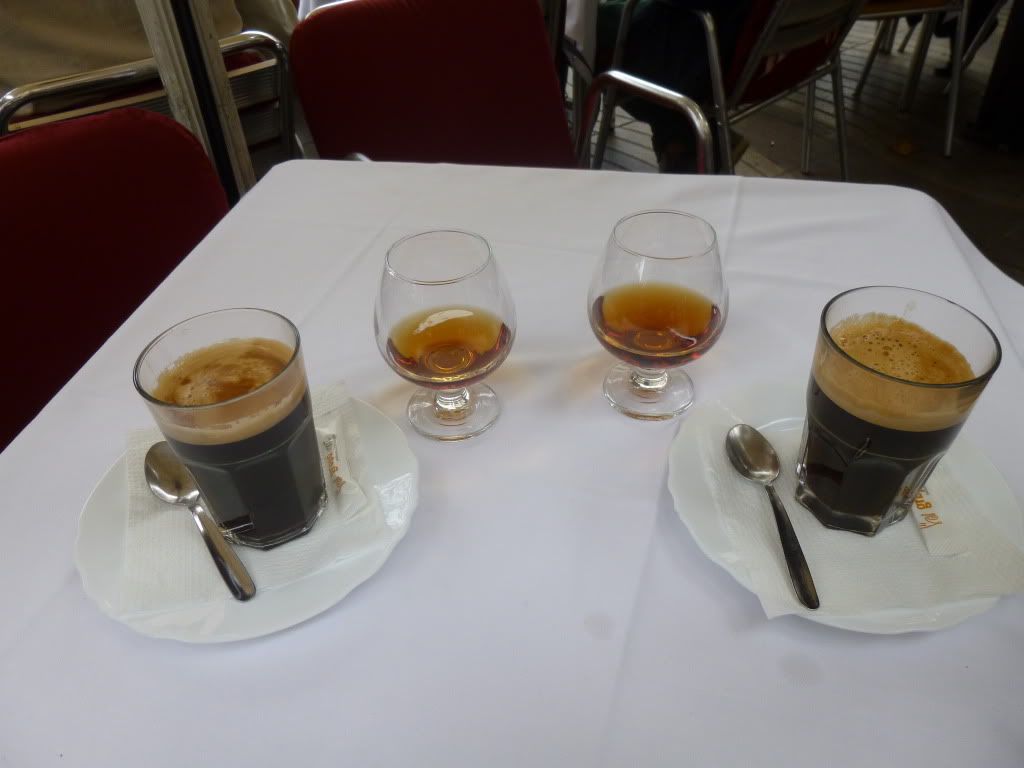 And I took a picture just for you
The picket line at one of the ships!
Thought you might like it!