One of the perks of booking an all-inclusive cruise is the luxury of having all your drinks included.
We want to know whether the all-inclusive fine wines are actually fine.
Here is a comparisons of all the alcoholic and soft drinks included with the luxury and river cruise lines. We have also included a price guide of the premium drinks you can purchase onboard.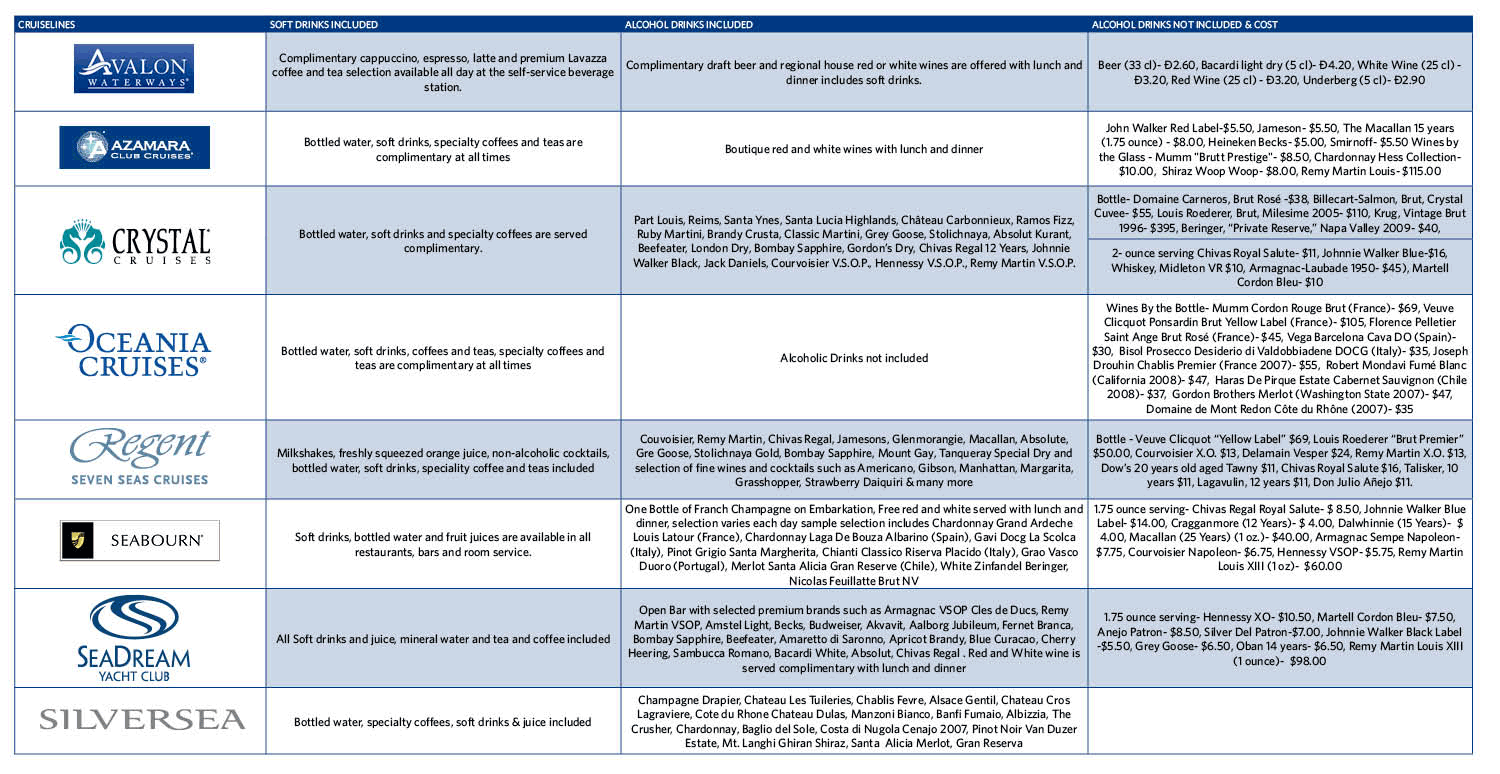 Please note these drinks and prices are examples only and may vary once onboard depending on the time of sailing and destination.
Have you ever considered a luxury cruise? Would you be happy with these drinks included in your cruise fare?