When you think of a 6 star luxury cruise, the first thing that might comes into your mind is expensive. However have you ever thought of how much is actually included? Next time you see a luxury cruise offer don't be put off by the price as it may well be cheaper than your regular 7 night cruise.
Below is a comparison of a 7 night cruise with Royal Caribbean compared to Regent Seven Seas Cruises. You will be surprised to find that after all the extra's you pay onboard a luxury cruise works out cheaper.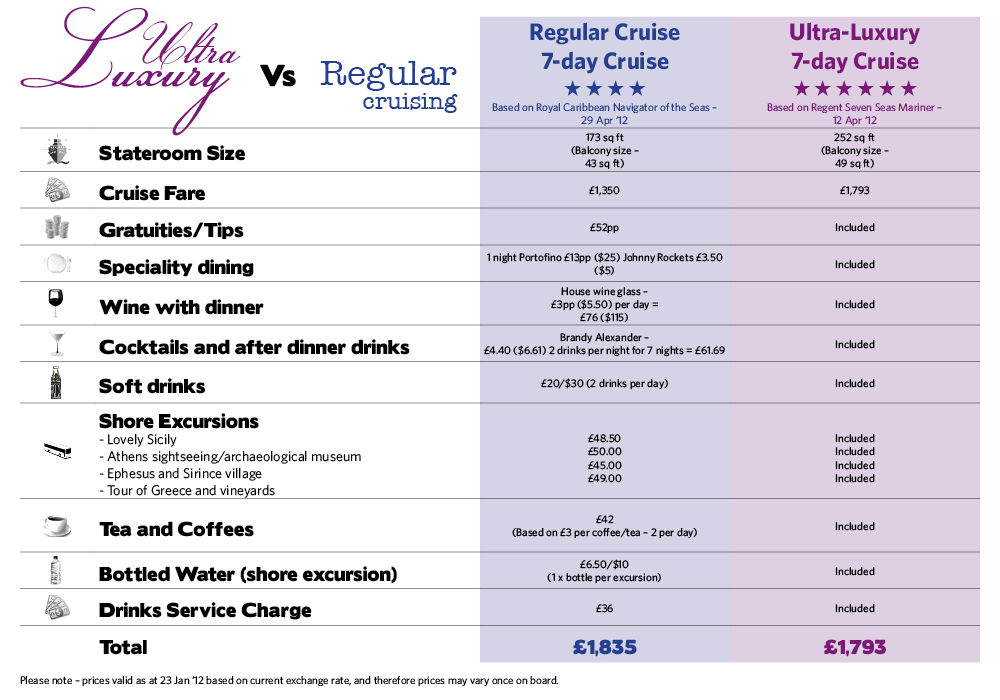 It's not the cost you pay to get on a cruise, it's what you pay when you get off that matters! Do you agree?