I received an email from Fred Olsen today, giving me details of their requirements for passengers due to embark on their forthcoming cruises.
[QUOTE]
VACCINATIONS
The first thing to say is that we have made it a requirement for all guests in 2021 to be fully vaccinated, which means you can feel safe in the knowledge that all of those you are travelling with are protected too. You will need to bring proof of your vaccinations which will be checked prior to embarkation. The easiest way to do this is to download and login to the NHS app. If you do not have access to a smartphone or tablet, please call 119 and you can request an official letter from the NHS. The letter can be requested no sooner than 4 weeks before you are due to travel and will take up to 7 working days to be processed, so please plan ahead.
Click here for Vaccination questions and answers >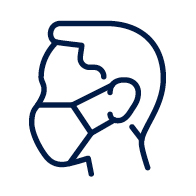 FACE MASKS
Based on the current Government guidelines for the cruise industry, all guests will have to wear a face mask when moving around inside the ship and where social distancing is not possible (we do ask for a mask, rather than a shield or covering). You will not need to wear a mask when you are out on deck or sitting down, for example when you're enjoying something to eat or a drink in one of our new bars or lounges.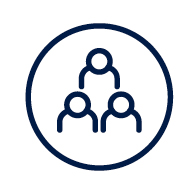 SOCIAL BUBBLES
We know that for many, meeting new people and making new friends is an important part of their cruise. This is why we have introduced 'social bubbles' on board. You will have up to five companions with whom you can dine, drink and enjoy our entertainment with, should you wish to, during your cruise. You will not need to socially distance yourself from anyone in your bubble. If you are travelling in a group with separate bookings, please let us know and we will do everything we can to ensure you are in the same 'social bubble'.
Guests will need to remain socially distanced from everyone who is not inside their bubble. Our furniture has been arranged to assist with this and you will also find helpful signage
/QUOTE]
For me it is comforting to know that those who choose not to have the Covid vaccine, will not be allowed on the ship.