CELEBRITY WATCH!
There's nothing better than celebrity endorsement for adding glamour to a holiday. But what about cruising? Well, it's unlikely you will see a A-list star on board a mega ship cruise line. Unless of course - you get invited to a launch/Christening or a VIP event.
Did you know?
"Celebrities are attracted to Cunard, and Queen Mary 2 in particular, because some of them would rather travel by sea than air," explained Michael Gallagher, spokesman for the line in the UK. "If their schedule permits them to travel to Europe or the States for the latest premiere or concert, then they will opt for Queen Mary 2. The Grills system also helps as they can enjoy all the facilities -- penthouse, restaurant and bar -- without really having to spend time in the rest of the ship should they choose not to."
And you - have you ever seen a celebrity on one of your cruises? Did you manage to get a picture with them? Make sure you upload it here to earn your celeb points!
A list star – 5 pts
B list star – 4 pts
C list star – 3 pts
Z list star – 1 pt
Forum member or the Cruise dot team - 1,000,000 pts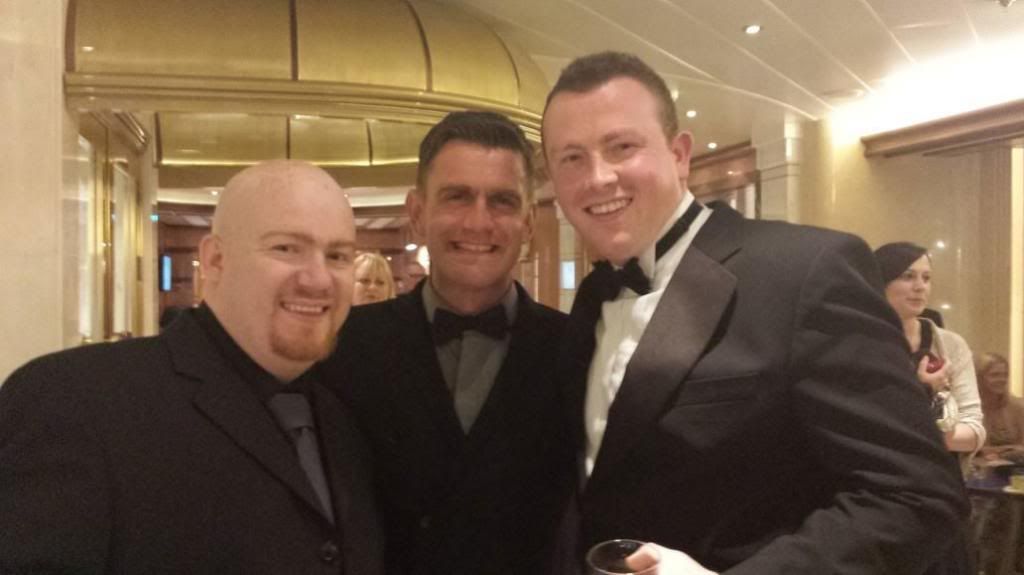 James Crossland, (Cruise Dot); ‪‎Scott Maslen‬ (Jack in‪ Eastenders‬) ; Ryan Inman, (Cruise Dot) – at Royal Princess launch June 2013