No, don't be silly, I haven't started working in the Norwegian porn industry – yet!
What I have done is to have some remarkable luck. Back in June I was just checking out for any new threads on the forum and spotted that forum member mgrant54 (Maria) had posted a link for a cruise competition, as she so often has.
I invested the next minute of my time entering the competition before moving on to the burning issues of the day. Then in mid July I answered, what I expected to be, yet another sales phone call but was from Classic FM telling me that I had won their competition. It took around 10 minutes for the poor girl on the other end to convince me it was not some kind of wind up. She told me that I would get a call from Viking Ocean Cruises who would then take over the details for the booking.
When I received the call I was told that I had won a cruise entitled 'West Indies Explorer', a 10 night cruise to 9 Caribbean countries including all flights and transfers on the all balcony stateroom ship the Viking Star. This is the first ship, launched last year, of the new cruise operator Viking Ocean, who are an extension of the vastly popular Viking River cruises that operate 62 riverboats. They have already launched their 2
nd
ship – the Viking Sea and will launch two more next year and another the following year, all of the same design. This itinerary is being operated for 12 cruises and is their first time in the Caribbean.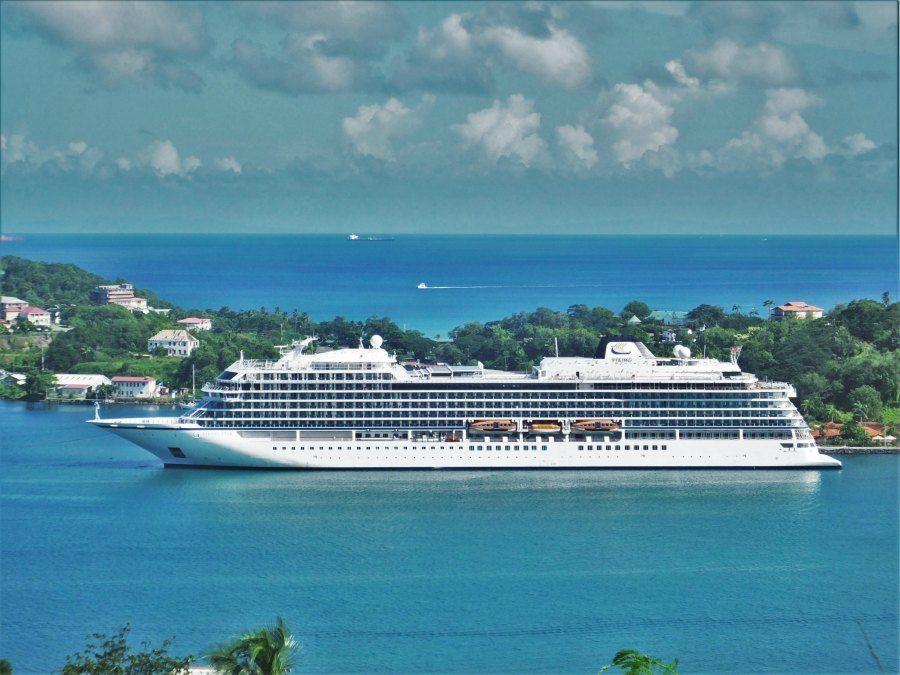 A big part of Viking's ethos is to connect passengers with the journey and destinations. They demonstrated this by the route they took from Europe to the Caribbean, by following the routes that Viking longships had taken, travelling via Iceland, Greenland and Canada. Part of the offering is to include an excursion at each port of call whilst still offering extra paid for options.
Whilst booking our trip, the consultant said there was very little availability for the January and February cruises and asked if we could go in October on the inaugural Caribbean cruise. This sorted we were allocated a Deluxe Veranda (DV4) mid ships (4054). The home port for this season is San Juan, Puerto Rico which, as there are no direct scheduled flights from the UK, involves flying via a USA hub airport. Our flights were arranged via New York using Virgin/Delta flights arriving at 9:40pm on the embarkation day. The ship has 2 days in San Juan, with the first being changeover day and the second as the 'port of call'. This is very sensible as it allows for the possible delays from the many connecting flights.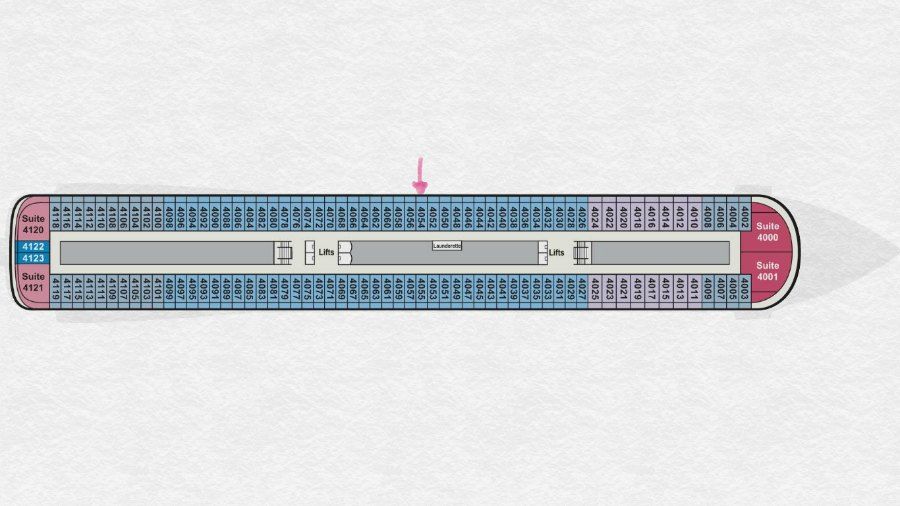 A little idea of the customer service that we might come to expect was when a package arrived in the post of some luxury toiletries to thank us for our booking! Later, when our documents arrived, they were in a fabulous travel pack with a personalised itinerary booklet for each of us. We also received a couple of calls from Viking to ensure everything was fine and that we had ESTA's etc.
The itinerary for this trip is; San Juan – Tortola – Antigua – Saint Lucia – Barbados – Guadeloupe – Saint Kitts – Saint Maarten – Saint Thomas – San Juan (disembark)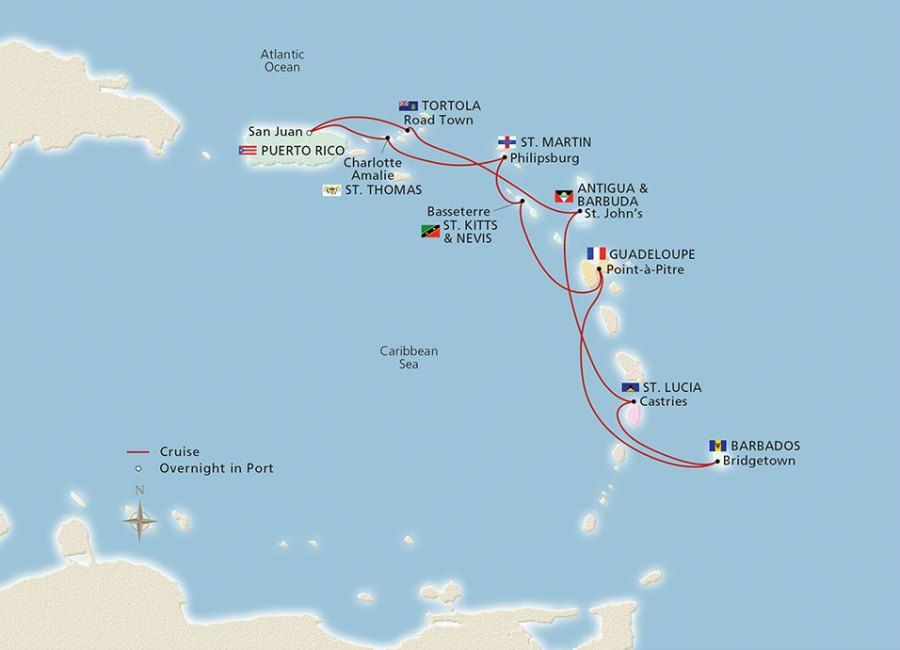 Although we are now back at home, I will be 'blogging' 'as it happened' for the next few days for anyone interested to follow. I will cover the ports of call and different aspects of life on board each day.
Although I am tremendously grateful to Classic FM / Viking Ocean (and of course Maria) for this prize, I will be covering the trip as if I had been a paying customer.