Ios & Santorini
We awoke to yet another sun drenched day. As with everyday of this cruise, the weather has been scorching. The island of Ios is the result of a volcanic eruption way back in time, brown and rugged from every angle and totally mountainous.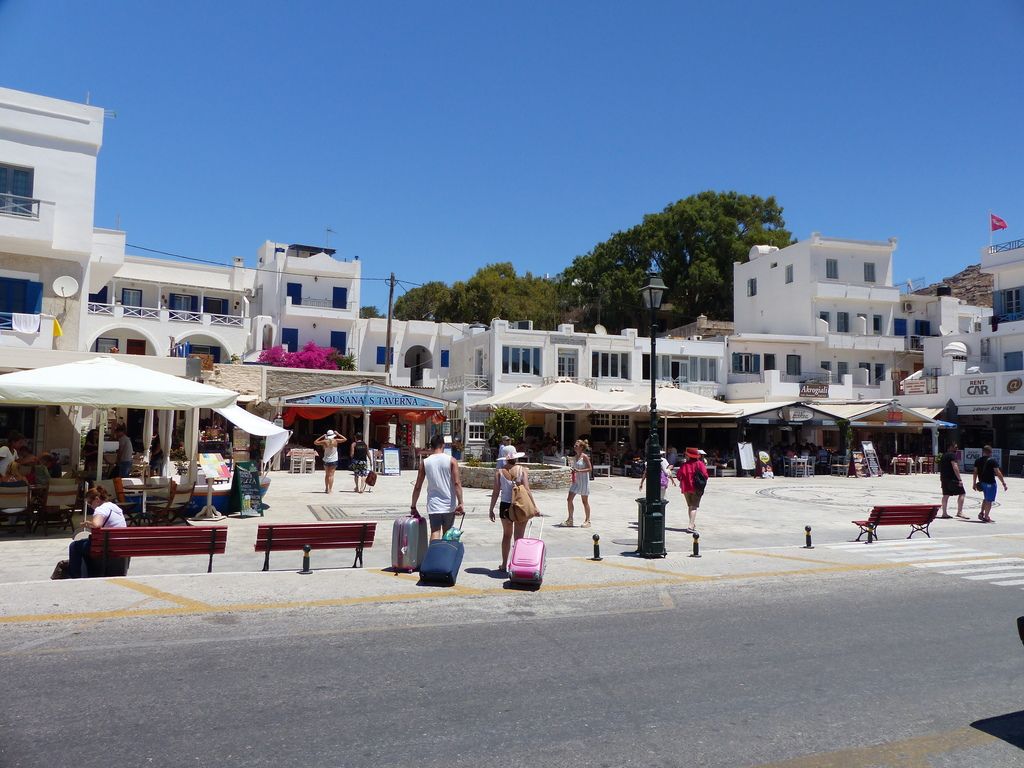 As this is another half day stop we took the ships tour to Maganari Beach. After a tender disembark and a one hour bus ride across mountain after mountain and hairpin after hairpin, on roads barely passable by two large vehicles, the views were spectacular but not for the feint hearted.
The water was crystal clear and barely a ripple in sight, straw umbrellas and a beachside tavern. Not a bad way to spend the morning of the last day of cruise.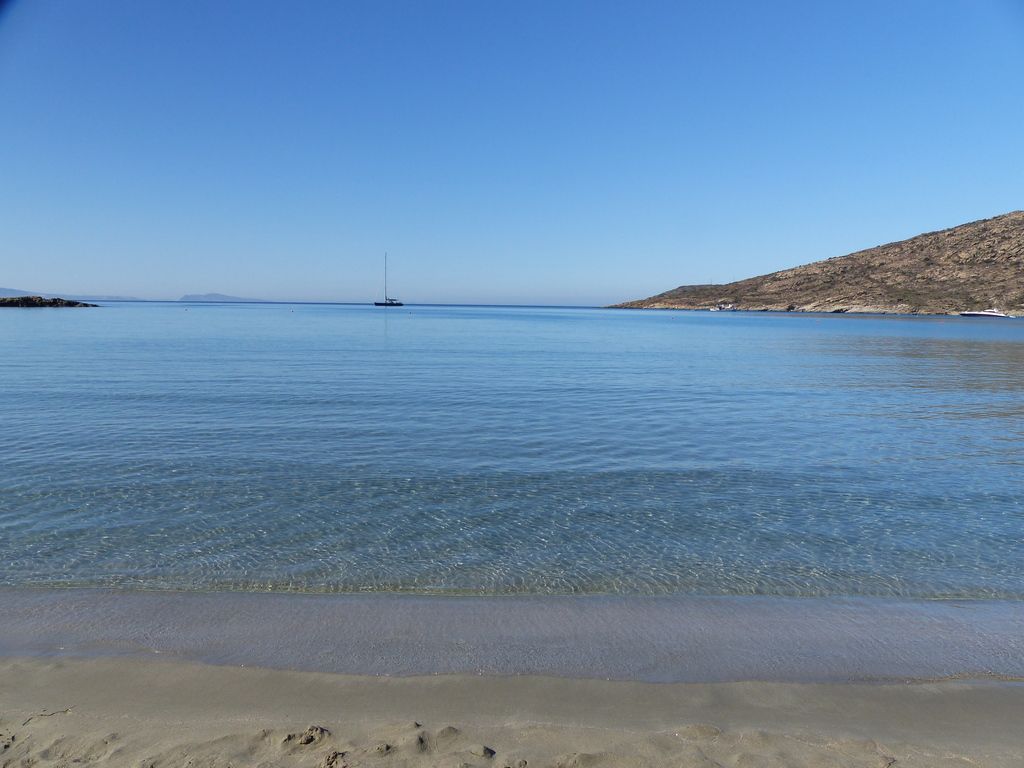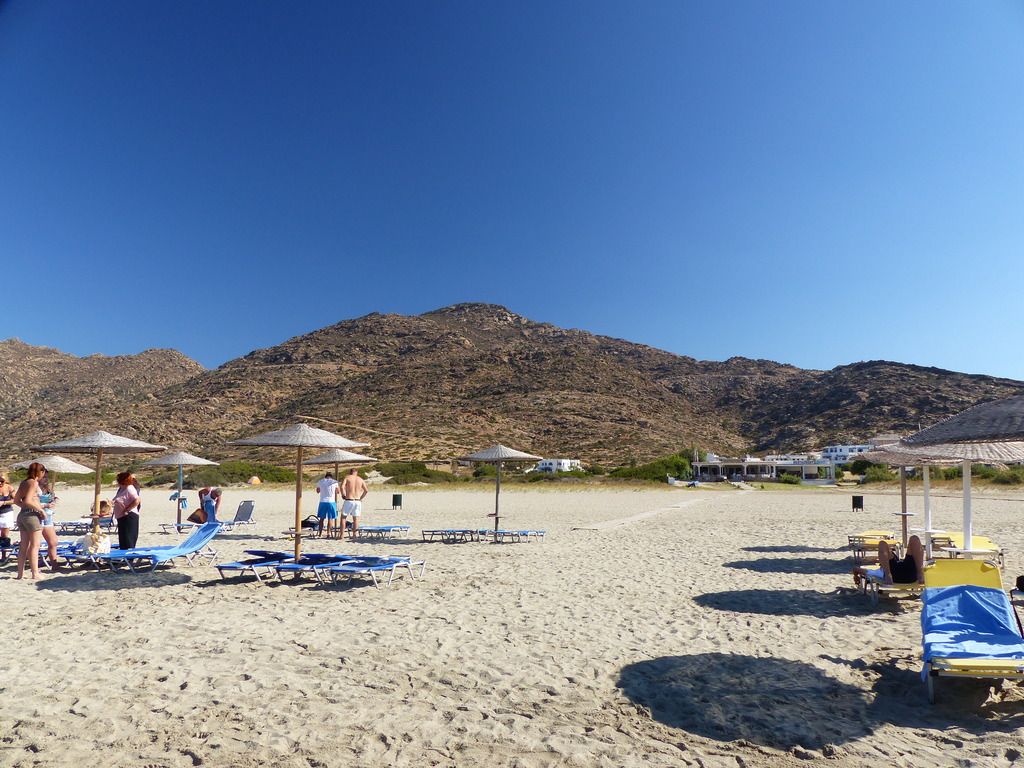 We sailed from Ios at 2.00pm and two hours later we were anchored in Santorini along with Celebrity Reflection and Celestyal Olympia, (ex RCI Song of America)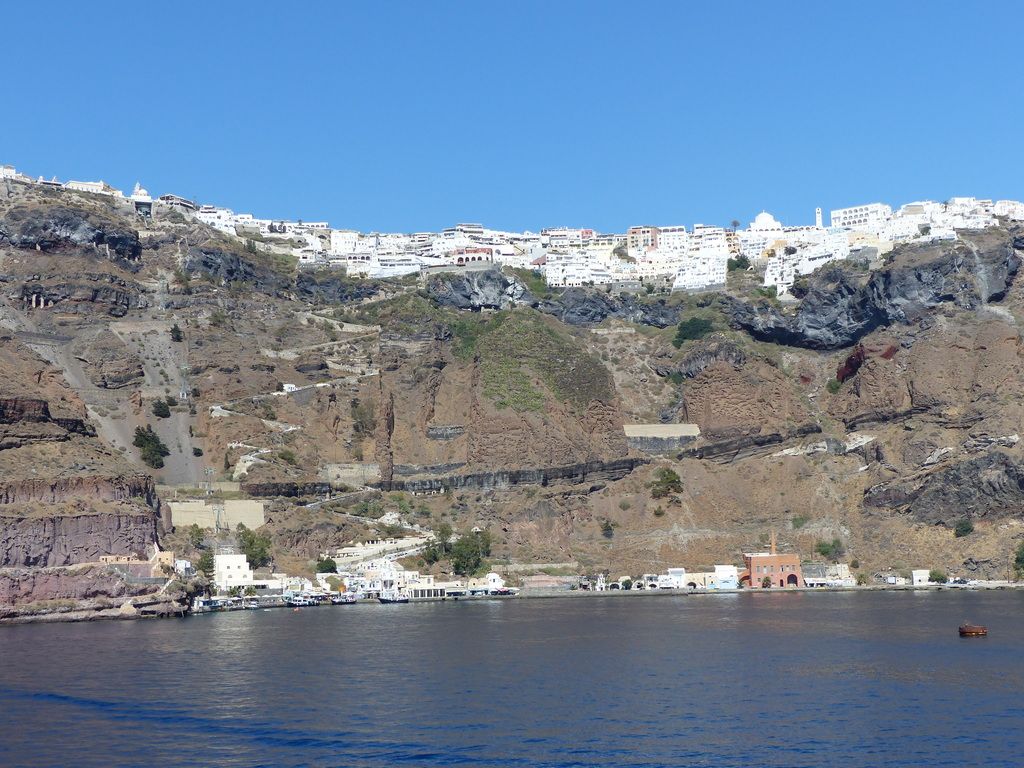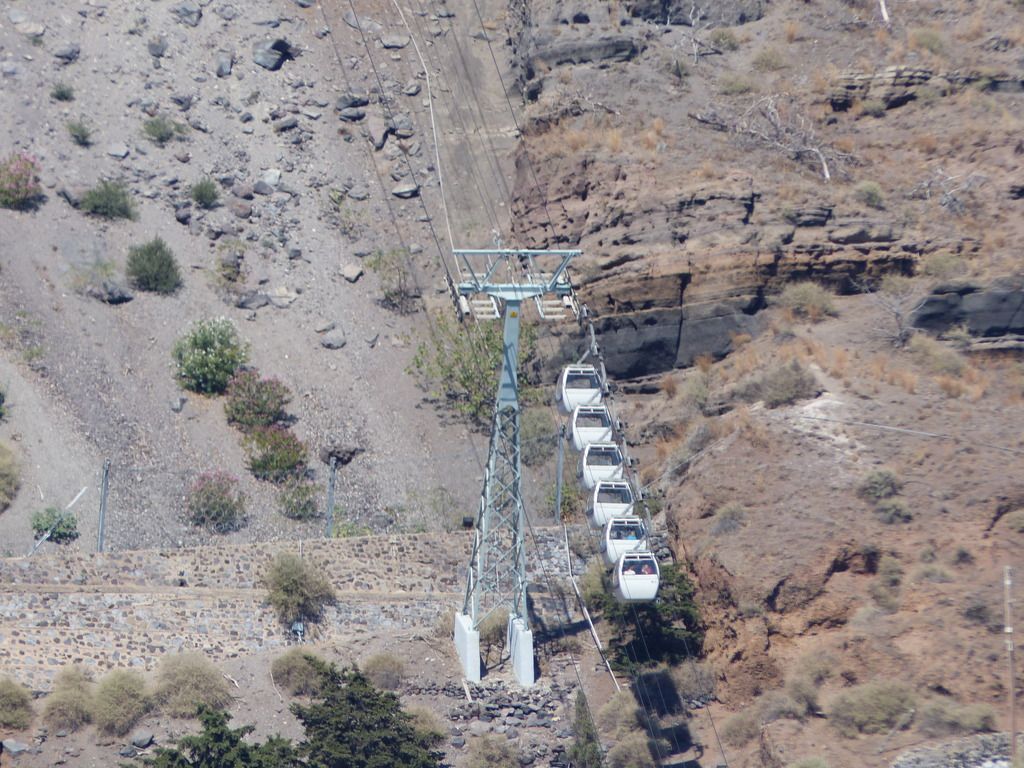 The sun is still beaming down and the temperature is like a baker's oven. We had booked the tour to Oia, but in view of it not returning until 9.00pm and packing to be done, we swapped it for the morning tour to Manganari Beach. A good decision as we have done Santorini many times over, and Oia on one of our last cruises. We stayed onboard, enjoyed the sun, and psyched ourselves up for the dreaded last night of cruise.
In Summary:
The Food and Beverage service has been second to none throughout this cruise. The food has been everything I ask for on a cruise ship, well presented, at the correct temperature and most of all tasting of what it says on the tin, the latter being sadly lacking on more than one of the mainstream cruiselines in my opinion.
The Unlimited Drinks Packages are priced accordingly.
The White Package is an Unlimited Non Alcoholic Package @ €14.95 per day.
The Blue Package covers Unlimited Alcohol plus everything in the White Package @ €22.95 per day. This package is going to suit the needs of most people and also includes fancy coffees, which works out at €160.65 per person for a weeks cruise.
The Gold Package has the addition of Champagne, Premium brand spirits, and a selection of wines as opposed to 'House Only' @ €34.95 per day.
All adults in the cabin must purchase the same package as per the norm of most cruiselines.
Two different 'Wine Only' packages, Standard & Premium, are also available on a Buy 3 Get 4 basis.
Staff gratuities are included in the cruise ticket prices, drinks, spa & beauty charges carry no additional charges, so what you see is what you pay.
The Dress Code is distinctly Casual with a capital C on Celestyal, with the usual caveat of No Shorts in the MDR at evening meal time. How pleased was I that this rule was strictly enforced, with no exceptions. Hand Gel was also insisted upon before entry to the MDR. C'mon some of you so called posh boy cruiselines, it's not difficult to implement with the right approach.
Entertainment by the theatre company, Cirque Fantastic, makes a change from the usual cruise ship format. This hard working troupe who present a different show seven nights a week to a great standard, are very watchable.
This has been a most enjoyable cruise, and for people like me who have 'Done the Rounds of the Med' and are looking for new found ports without the dodgem cars, bowling alleys, rock walls or roundabouts, a casual dress code, all with one of the most friendly and obliging crew one could wish for has been a breath of fresh air.
Whilst I am on comparisons, not once have I experienced or witnessed any upselling of drinks packages, spa & beauty treatments or speciality meals.
Drinks, even without the package are reasonably priced and no added charges. There were leaflets in the cabin on first arrival promoting all of the above, and the only thing under the door for the rest of the cruise was the daily programme. Just how I like it.
There were few, if any, negative aspects that affected my cruise enjoyment, however I can see that some things might not be to the British cruisers expectations.
The Pool does not have its array of sunloungers around it in the conventional fashion, it is in fact surrounded by tables and chairs which are used mainly as an outside buffet seating area. This is a small elderly ship and compromises have to be expected. That said, there were plenty of sunloungers available around the other deck areas without the need for the 4.00am Early Morning Towel Army. The one and only Jacuzzi is also in a Bar area on Deck 5 rear of ship.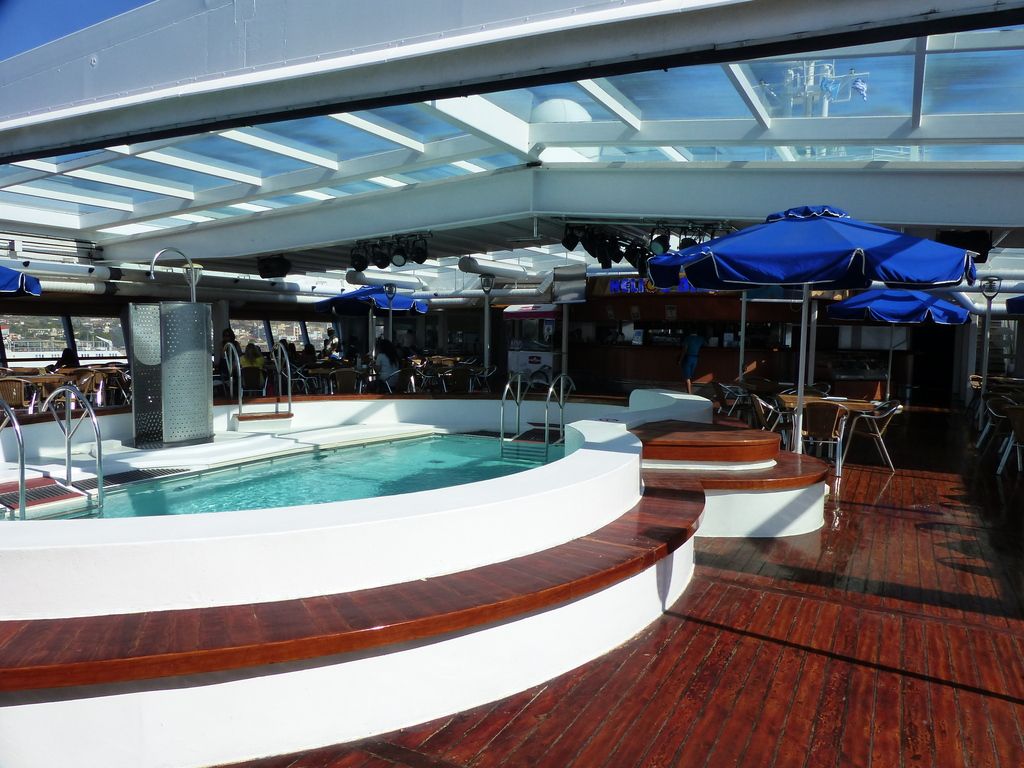 On the subject of small ship expectations, I took a peek at the inside cabins and they are as you would expect, 'petite'. The Standard Outside is also smaller than we are accustomed to on the more up to date cruise ships, but the Superior Outside which I have resided in is more typical of the size of cabin we have come to expect. A proportion of these Superior Outsides are the very cabins that have had a Balcony recently added and now take on Junior Suite status
Whilst on the subject of cabins, there are no 'zip line' clothes lines in the shower cubicle and OMG, neither is there a kettle.
All in all this has been a great value for money cruise. Celestyal ships are all of a certain age so the fault finders won't have too much trouble nit picking, but if you are looking for a week of different ports with one of the most friendly and obliging team of staff, look no further……….Wilba