Milos
We were up, fed and watered for an early start of a 10 or 11 hour tour of the island of Milos, and by 0800 hrs the sun was already blisteringly hot. After a ships tender boat ride ashore, our awaiting coach took us a short distance to the south of the island to Kipos Beach, where we boarded a small boat for a coastal tour towards Kleftiko, apparently a famous Pirates Lair with its unique complex of sea caves. The boat anchored up for about an hour and a half for the opportunity to swim around the caves and the magnificent rock formations in the clearest water imaginable.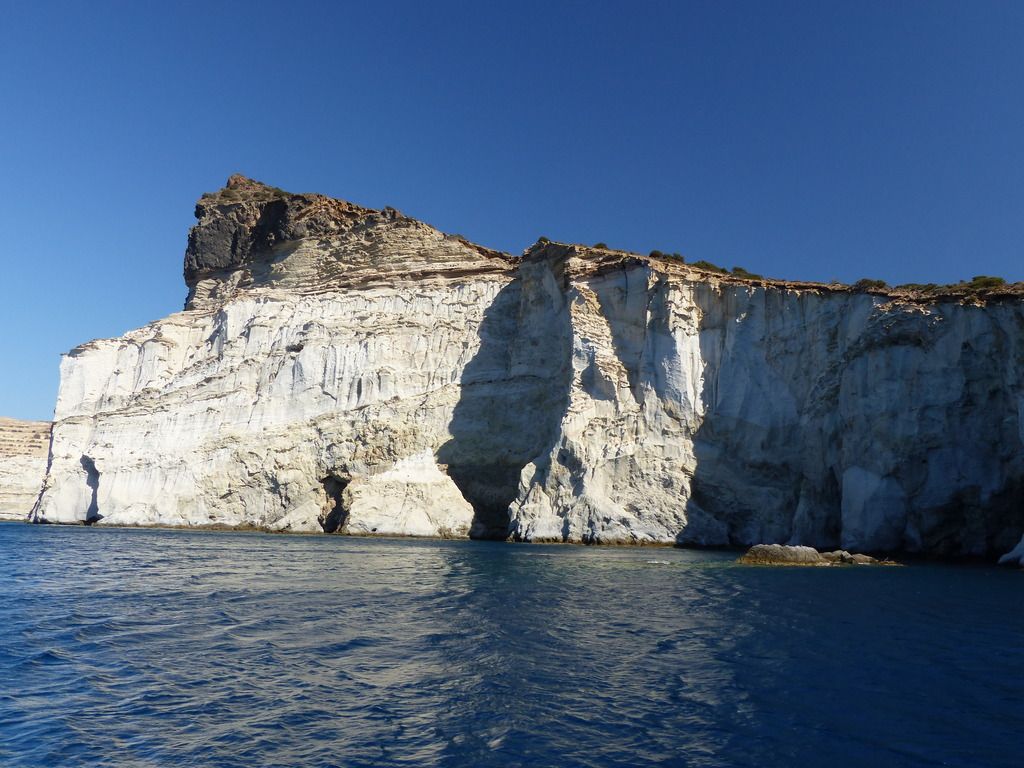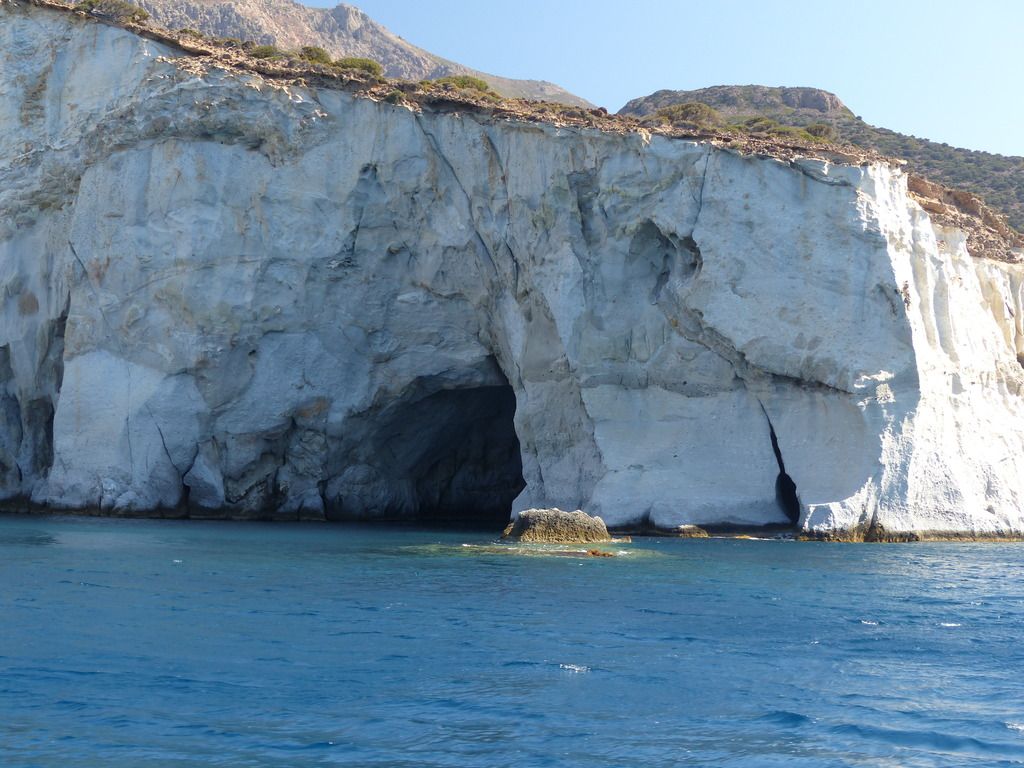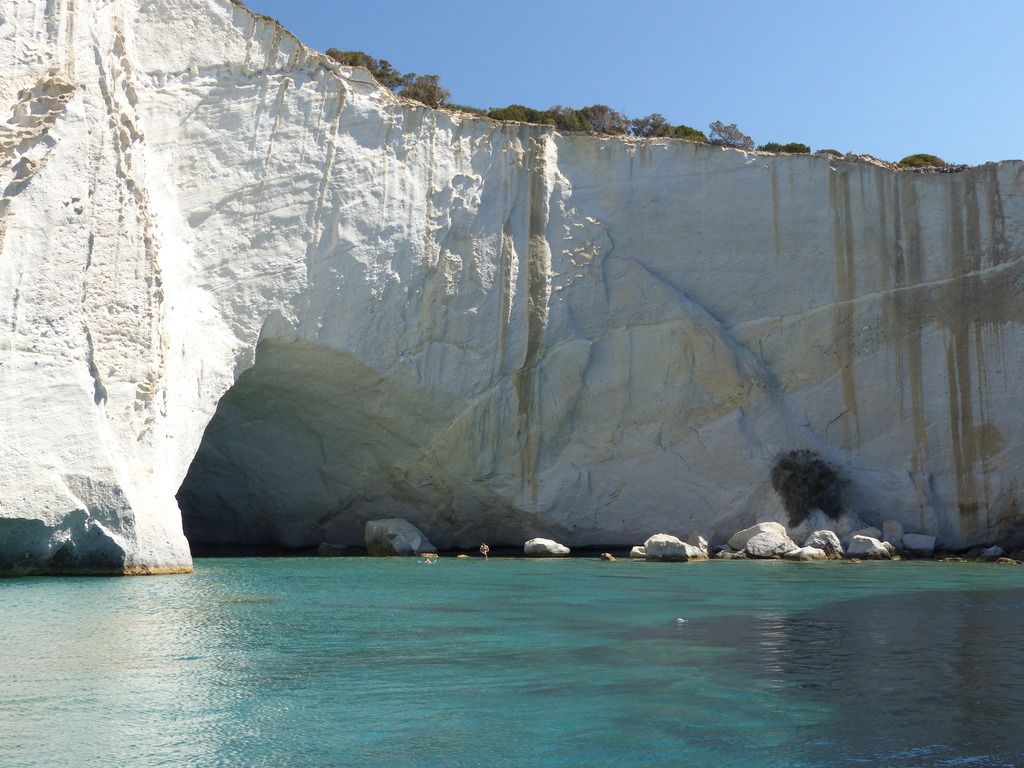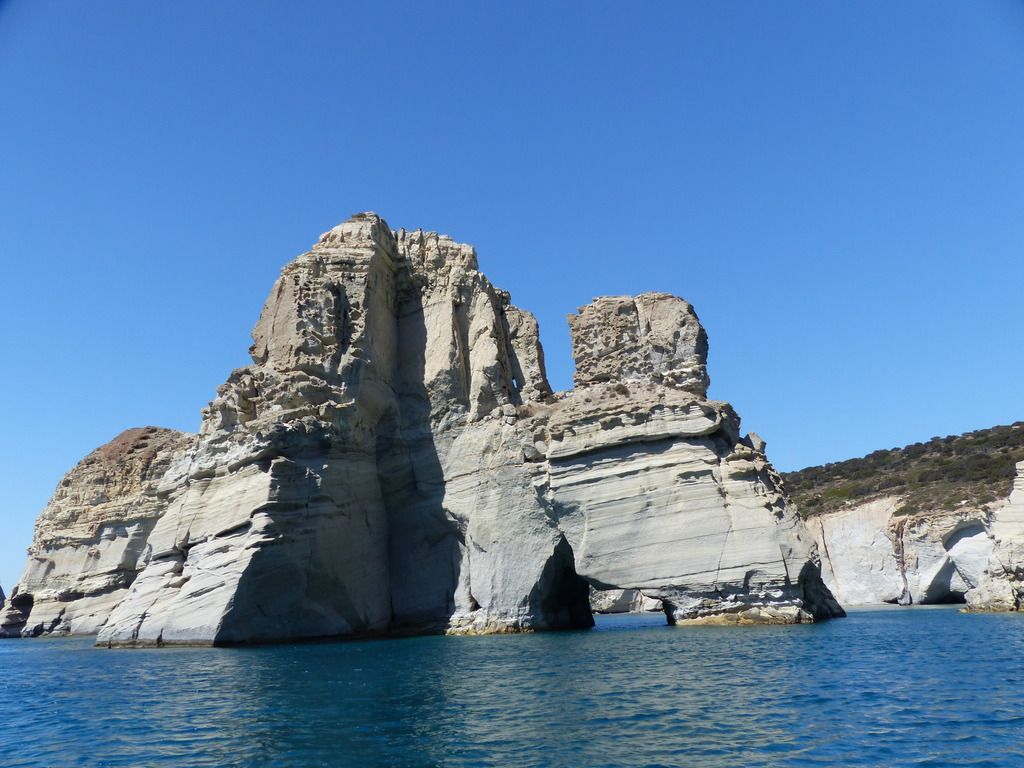 From there we headed back to Kipos Beach where a light lunch awaited us in the beach restaurant, and more importantly in this heat, cold beers on tap.
Back on the coach we drove to the north of the island, passing the Salt Fields near the islands small airport, to the cobblestone streets and alleyways of the village of Plaka. What a pretty little place this is, with its snow white houses and blue capped churches, reminiscent of a mix of Mykonos and Oia on Santorini, and just like Oia, bloody steep. I only walked halfway to the top, to a viewing point overlooking part of the coastline and a stunning white sand beach, any further and I would have needed a triple heart bypass.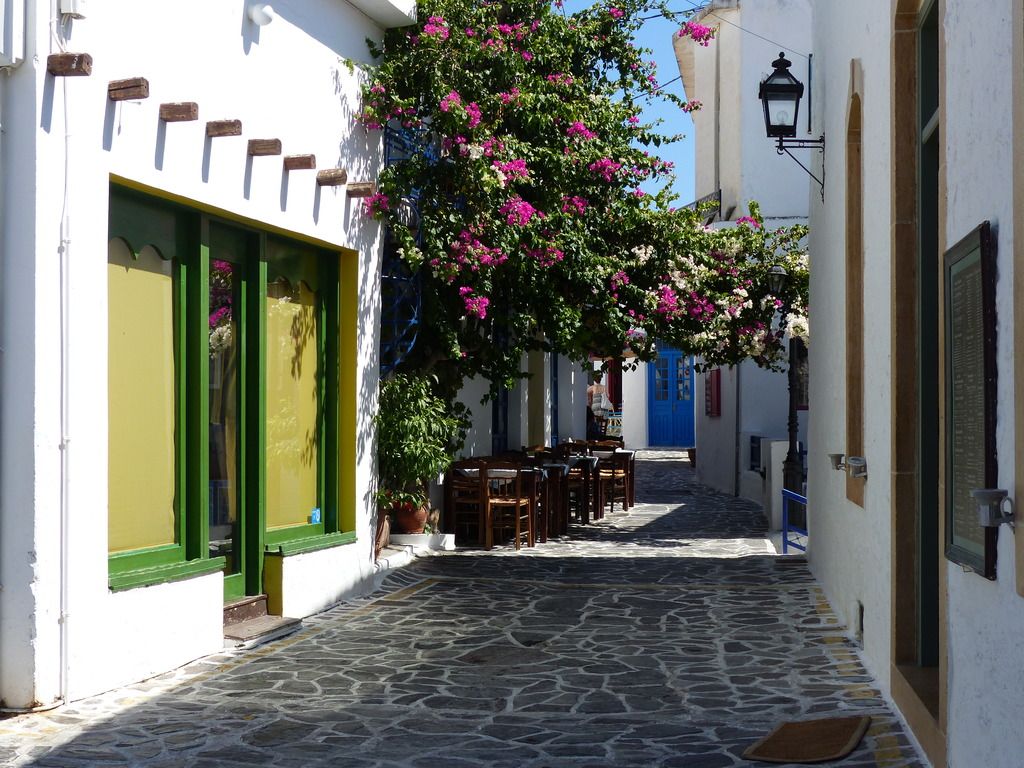 On the way down the local village Pastry Shop had the most amazing display of pastries loaded with fresh cream. As much as I would have loved to have sampled the wares, my heart had suffered enough for one day.
Time to get back on the coach for the final stop of the tour to Sarakiniko, an inlet of pure white stone, sculpted by volcanic eruptions. This was something else! It felt like we had landed on another planet, absolutely stunning.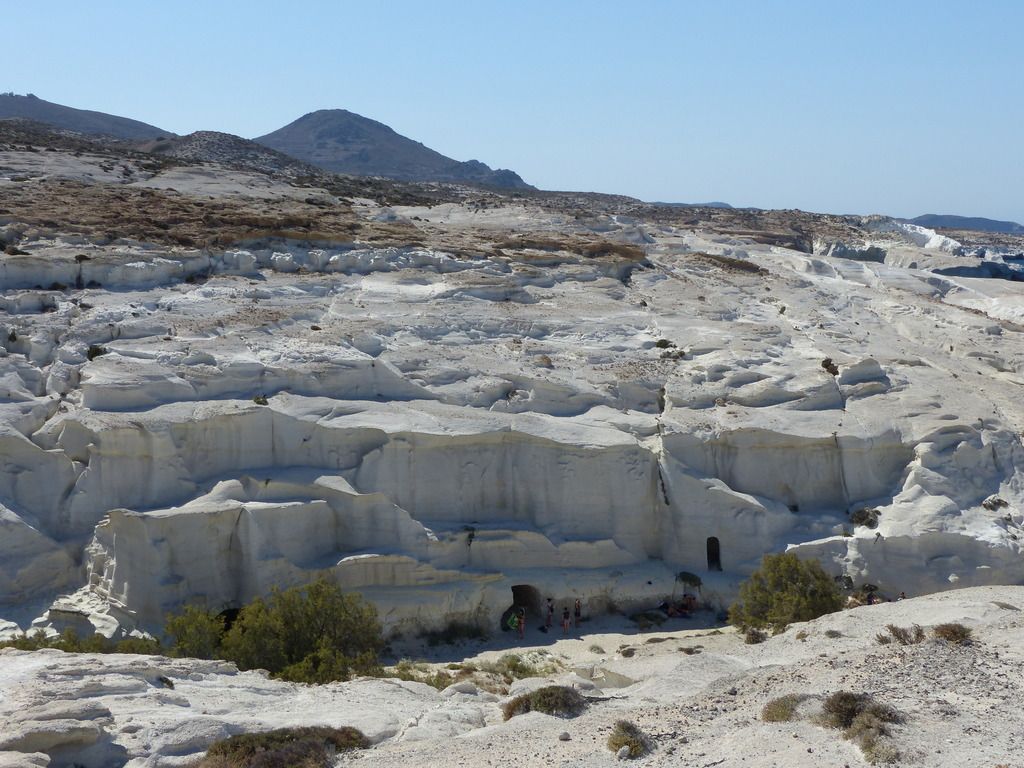 On return to the ship there was just time for a wash and brush up before dinner as one of the evenings entertainment was a one woman show/monologue of Shirley Valentine. This was a slight variation on the theme, as Shirley was to embark on a two week Greek Cruise to meet her new yet to be found gigolo.
It was a great performance, all in English, even though the main passenger complement was Greek, but I was asleep before she got to the juicy bits after such a long and hot tiring day.
Time to say Goodnight…………Wilba