This is going to be a very different cruise blog to any other I have written. I love to add a touch of surprise, but this has surpassed anything I was expecting and at the moment has more twists and turns than a Hitchcock thriller.
Our annual cruising pattern of recent years has typically been one long haul cruise and stay, followed by a couple of port intensive Med Cruises, with a few land based chill out days bolted on to make up for lack of sea days.
Add to this we have a few friends who live around the Limassol area of Cyprus, so we take a short break every year to catch up on eating and drinking with our UK ex pat's.
On this occasion we decided to combine the two, a visit to Cyprus and then fly on to Athens for a cruise around the Aegean.
I booked the Colombia Hotel halfway between Paphos and Limassol, a hotel Mrs Wilba lunched at with friends many years ago and always hankered for a stay there.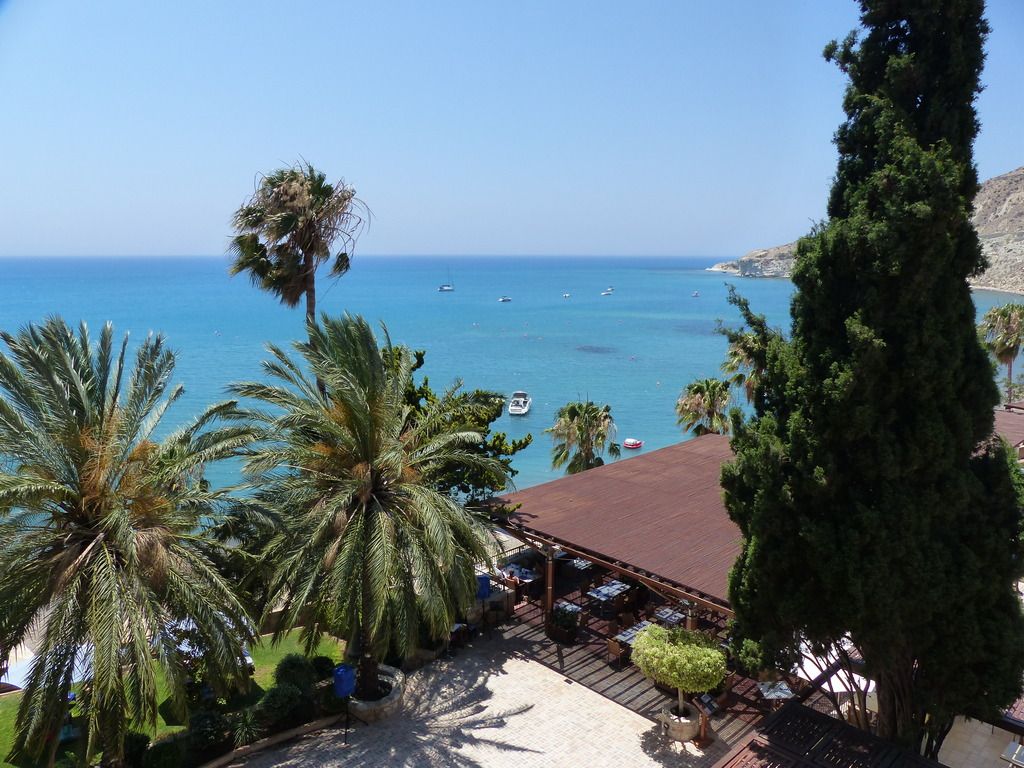 Not a bad sight to wake up to each morning.
Colombia is a beautiful hotel in an equally beautiful setting and has not disappointed.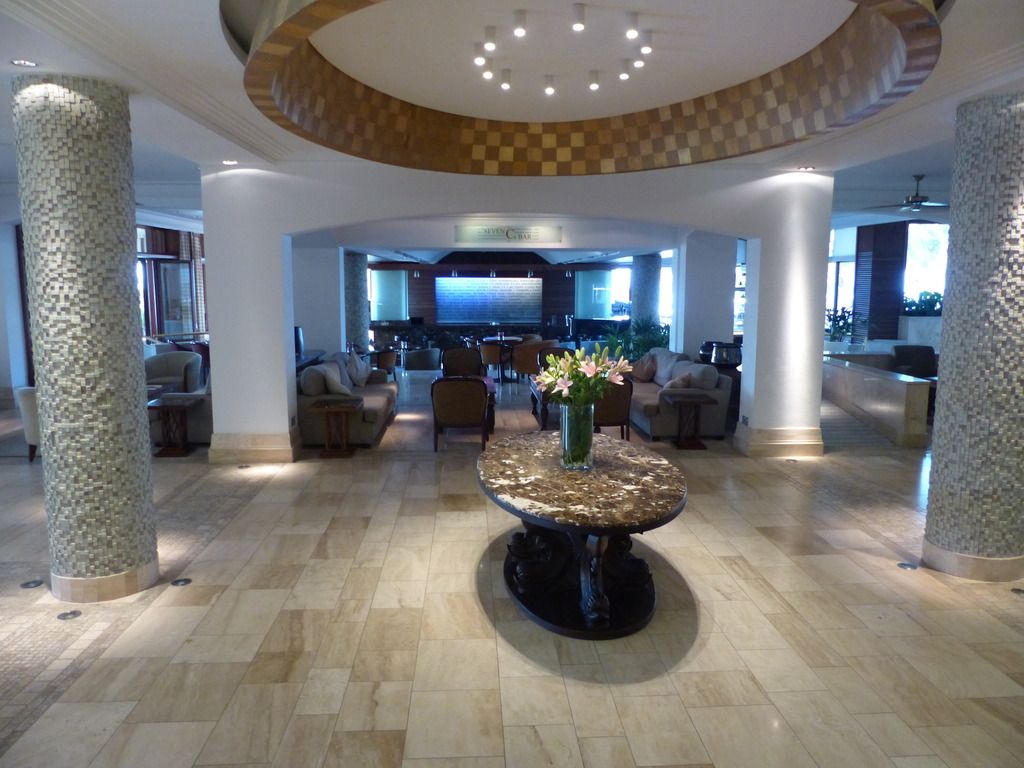 One of our visits has been to meet with World Cruiser and best selling author, Maggie Mou and husband JT, MBE no less.
After a not too few glasses of red, JT asked if we would like to visit parts of the island we had yet to see, in particular Nicosia with the Greek/Turkish Border crossing dividing the town, much like the Berlin Wall.
A time and date was set and with our hire car and JT's geographical and historical knowledge of the island we headed in to Nicosia, parked the car and set off on foot armed with our passports.
The Greek side of Nicosia has become Europeanised (is that a word?) with pedestrian shopping streets lined with all the familiar names, but turn a corner and you are faced with the border walls made up of anything to hand, oil drums, tyres filled with concrete, whatever, it gives everywhere a grim appearance.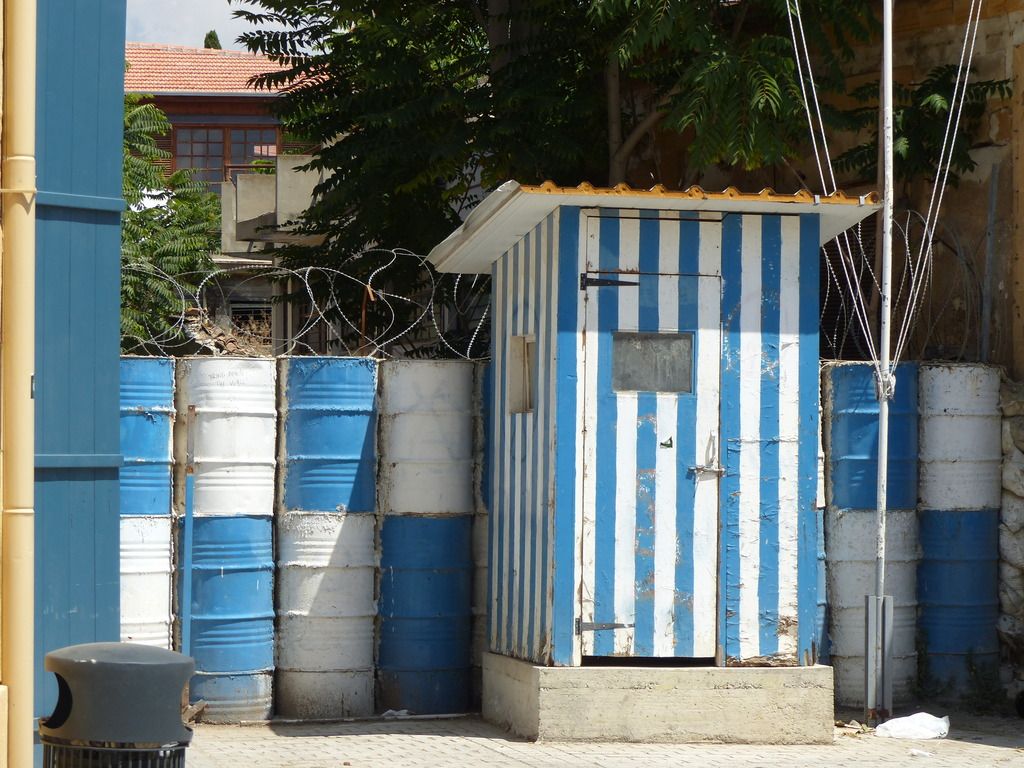 We crossed over into the Turkish side, having to check in our passports with both sets of officials either side of no mans land, and immediately Nicosia became 'Old Town' charm with its narrow streets and a more bazaar type of shopping. Time for a beer (and chips) under the colourful umbrellas of a charming street bar/restaurant.
Back over the border, queuing for passport checks on both sides for our next stop to the east of the island to an isolated viewpoint for distant views of Famagusta, now known as Ghost City, as much of it has been fenced off since the Greek Cypriot/Turkish war and has remained deserted ever since.
Even though we were at a known viewpoint, we were under the watchful eye of guards in their towers.
A distant shot of part of Famagusta.
Onward further south we arrive at Ayia Napa and I have to say I was taken aback. After seeing the media reports of 'Young Brits at their worst for drink' I was expecting a tacky, seedy joint of a town. But far from it, it was far more attractive than I ever imagined, although admittedly I was seeing it at three o'clock in the afternoon and not three o'clock in the morning.
I did feel sorry for the young girls though. It seemed all they could afford were the tiniest pieces of material held together with bits of string. This seemed to be the dress code for the whole of town. Mrs Wilba helped out though. She blindfolded me and led me back to the car.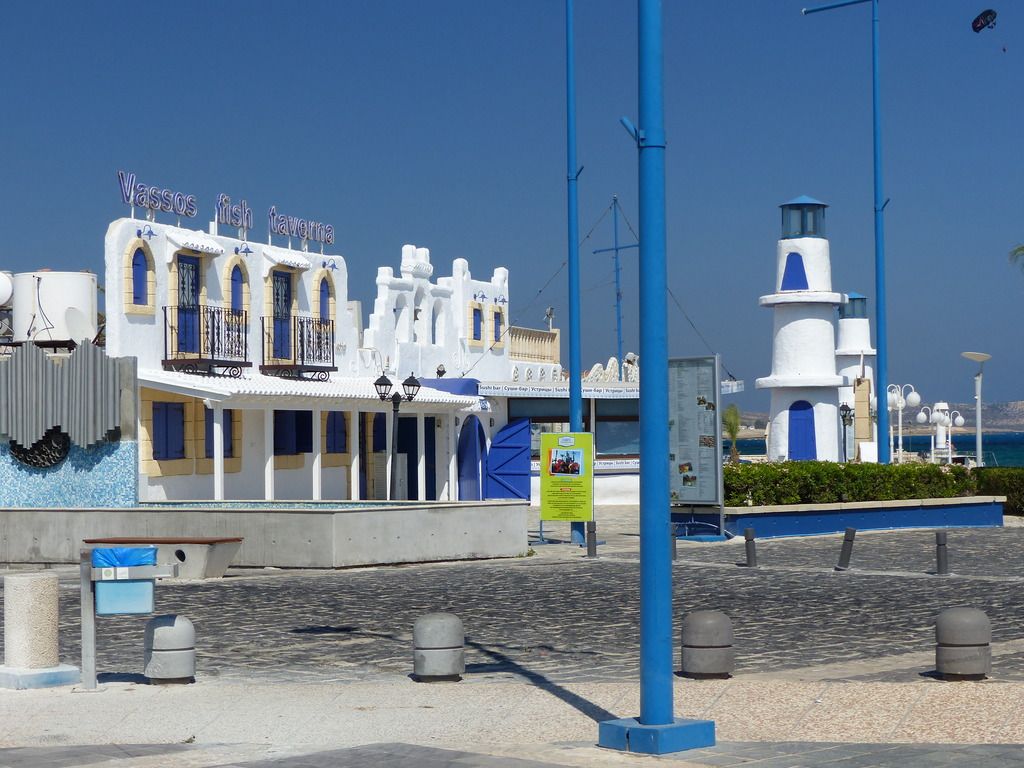 The Local Chippy
One final stop for the day was Larnaca, where we walked the prom just like many a British seaside town, finishing with a couple of wines and a coffee for the driver, me. A great thank you goes to JT for a fabulous and most informative day out.
This has been a wonderful few days on one of my favourite islands, in glorious weather, catching up with friends old and new.
The next chapter is all about things that go bump in the night…………Wilba