MSC Cruises Terms & Conditions
THESE ARE THE TERMS AND CONDITIONS, WHICH APPLY TO YOUR CRUISE. PLEASE READ THEM CAREFULLY AS YOU WILL BE BOUND BY THEM.

All cruises featured in this brochure are offered for sale by MSC Cruises Limited, the "Company" the carriage onboard the vessel is performed by MSC Crociere SA. In the Conditions (as defined below), unless the context otherwise requires, the
following expressions shall have the meanings assigned to them:
"Booking" refers to the steps taken by the passenger to enter into a Contract with the Company.
"Booking Conditions" means the terms and conditions and the information and conditions contained in the relevant Company brochure and or other information or terms which will form the express terms of your contract with the Company.
"Conditions of Carriage" means any conditions of carriage of the carrier, providing transport of any kindincluding by sea and by air. These embody the provisions of the law of the country of the carrier concerned and may be subject to international convention; either or both of which may limit or exclude the liability of the carrier. Copies of the Conditions of Carriage of any carrier are available from the Company's Head Office. The Contract incorporates the Condition of Carriage as express terms.
"Contract" means the contract concluded between the Company and the Passenger relating to the relevant Cruise which is evidenced by the issue of the invoice sent by the Company to the passenger. All bookings are subject to the Booking Conditions.
"Cruise" means the cruise holiday as described in the relevant Company brochure or other documentation produced for or on behalf of the Company.
"Organiser" means MSC Cruises Limited.
"Passenger" means each and every person named at the time of Booking , the invoice and/or on a ticket issued by the Company
"Shore Excursion" means any excursion or activity that is not included as part of the inclusive price of the Cruise

1. BOOKING PROCEDURE AND DEPOSIT
1.1 To make a booking, the Passenger must contact the Company by telephone on 44 (0)20 7092 2880 or the Company's authorised agent/ representative

1.2 By making a booking the person making the booking confirms that all persons named at the time of Booking and on the invoice have agreed to be bound by the Booking Conditions and that he/she has authority to accept these Booking Conditions
on behalf of all persons named on the booking invoice.

1.3 At the time of Booking a non-refundable deposit of £100 per person (European cruises) and £250 per person (outside Europe) is payable.

1.4 Each and every person named on the Booking becomes a Passenger.

1.5 The Company only accepts the booking when it sends a confirmation invoice to the Passenger or the Passenger's travel agent at which time there is a legally binding Contract between the Passenger and the Company.

2. CONTRACT
2.1 The Contract shall be governed by English law and any claim or dispute that cannot be resolved otherwise shall be governed by and dealt with in accordance with English law and any proceedings shall be brought before the Courts of England and Wales in London.

2.2 Every Cruise is subject to availability at the time of booking. No Contract shall be made until the deposit or full amount is paid and the confirmation invoice issued.

2.3 Full payment is required no later than 63 days prior to departure.

2.4 If the booking application is made within 63 days prior to departure, then full payment must be sent at the time of Booking.

2.5 If any Passenger fails to pay the balance 63 days prior to departure the Company has the right to cancel the booking without notice and levy cancellation charges (shown below in paragraph 8) whether the space is resold or not.

3. PRICES AND PRICE GUARANTEE
3.1 No price change to the Cruise will be made within 30 days of departure or once full payment for the Cruise has been received by the Company.

3.2 The Company reserves the right to increase prices at all times prior to those detailed in 3.1 above to allow for variations in:
a) transportation costs, including the cost of fuel
b) increases in dues, taxes or fees chargeable for services such as embarkation or disembarkation fees at ports or airports.

3.3 Notwithstanding 3.2 above, the Company will absorb an amount equivalent to 2% of the Cruise price (excluding insurance premiums and amendment charges).

3.4 Any increases will be calculated by reference to the total cost of the variation to the Company divided by its best estimate of the number of passengers likely to be affected, so as to arrive at a per capita increase.

3.5 If the increase amounts to more than 10% on the price, a Passenger will be entitled to cancel the Contract with a full refund of all money paid. To exercise the right to do so, the passenger must notify the company in writing within 7 days of receiving the price increase notification. The Company recommends that every passenger undertakes an insurance policy, as specified on pages 308 - 309 an equivalent Policy.

4. PASSPORT AND VISAS
4.1 Passenger's must hold full passports that are valid for the duration of the cruise, and must be valid for 6 months after your return date. Certain countries insist on machine-readable and digital photo passports particularly Russia and the USA.

4.2 The Company is not responsible for obtaining visas for any Passenger; this is the responsibility of the individual Passenger.
Refer to Page 306 for further details regarding documentation.

5. HEALTH AND FITNESS TO TRAVEL
5.1 The Passenger warrants that he is fit to travel by sea and by air and that his conduct or condition will not impair the safety or convenience of the vessels, aircraft and/or the other passengers.

5.2 Any Passenger with a condition that may affect fitness to travel must submit a doctor's certificate prior to booking.

5.3 Pregnant women are advised to seek medical advice before travelling at any stage of their pregnancy.

5.4 The Company does not have onboard any of the cruise vessels adequate medical facilities for childbirth. The Company cannot accept a booking or carry any Passenger who will be 27 weeks or more pregnant by the end of the Cruise.

5.5 Passengers who are up to 27 weeks pregnant at the time of embarkation must obtain a medical certificate from a doctor confirming their fitness to travel

5.6 In the case of a booking made by a Passenger who was not aware at the time of booking and could not have reasonably known at the time of booking that they were pregnant then the Company will refund the full price paid by that Passenger for any cancellation of booking as long as such cancellation is made as soon as reasonably practicable and the Company shall have no further liability to the Passenger.

5.7 The Company expressly reserves the right to refuse boarding rights to any Passenger who appears to be in any advanced state of pregnancy and shall have no liability in respect of such refusal.

5.8 The Company reserves the right to require ANY Passenger to produce medical evidence of fitness to travel on the Cruise.

5.9 For the safety and comfort of all Passengers who are infirm, unwell, have reduced mobility or are disabled, it is important that the fullest information is provided at the time of booking.

5.10 Passengers with a physical or mental disability requiring special treatment or assistance (including persons confined to wheelchairs) must prior to booking advise the Company in writing of the nature of the disability, any medical apparatus they intend to bring on board and/or any special medical or other assistance they may need. Passengers may also need to be accompanied by a travelling companion fit and able to assist them.

5.11 Any Passenger confined to a wheelchair must furnish their own standard size collapsible wheelchair and must be accompanied by a travelling companion fit and able to assist them.

5.12 The Company reserves the right to refuse passage to any Passenger who has failed to adequately notify the Company of such disabilities or need for assistance or who in the opinion of the Company is unfit for travel or whose condition may constitute a danger to themselves or others on the Cruise.

5.13 Infirm Passengers or Passengers with wheelchairs or reduced mobility may not be able to go ashore at ports where vessels do not berth alongside. A list of these ports is available on written request from the Company.

5.14 If it appears to the Carrier, the Master or the cruise ship's Doctor that a Passenger is for any reason unfit to travel, likely to endanger health or safety, or likely to be refused permission to land at any port or likely to render the Carrier liable for maintenance, support or repatriation, then the Master shall have the right to refuse to embark the Passenger at any port or disembark the Passenger at any port or transfer the Passenger to another berth or cabin. The Doctor onboard shall have the right to administer first aid and any drug, medicine or other substance and/or to admit the and/or confine the Passenger to the ship's hospital or other similar institution at any port provided that the ship's Doctor and/or Master considers that any such steps are necessary. Refusal by the Passenger to cooperate with regard to such treatment may result in the Passenger being disembarked at any port and neither the Company or the
Carrier shall be liable for any loss, expense or compensation to the Passenger.

5.15 Where a Passenger is refused embarkation as a result of health and/or fitness to travel, then the Company does not have any liability to the Passenger.

5.16 The Company and/or the Carrier and/or the health authorities in any port shall be entitled to administer a public health questionnaire on their own behalf. The Passenger shall supply accurate information regarding symptoms of any illness including but not limited to gastrointestinal illness. The Carrier may deny boarding to any Passenger that it considers in its sole discretion to have symptoms of any illness including viral or bacterial illness including but not limited to Norovirus. Refusal by a Passenger to complete the questionnaire may result in denied boarding.

6.17 Where Passengers become ill onboard the cruise with viral or bacterial illness the ship's doctor may request them to remain in their cabin for reasons of health and safety.

6. MEDICAL TREATMENT
6.1 The Company does not accept responsibility in relation to medical care or medical facilities provided ashore. You must ensure that you have comprehensive travel health insurance covering medical treatment and repatriation.

6.2 The Passenger acknowledges that whilst there is a qualified Doctor onboard the vessel, it is the Passenger's obligation and responsibility to seek medical assistance if necessary during the cruise. Charges will be made onboard for medical services.

6.3 The ship's Doctor is not a specialist and the ship's medical centre is not equipped to the same standards as a land based hospital. The vessel carries medical supplies and equipment in accordance with its flag state requirements to treat minor conditions.
Neither the Company, the Carrier nor the Doctor shall be liable to the Passenger as a result of any inability to treat any medical condition as a result.

6.4 In the event of illness or accident, Passengers may have to be landed ashore by the Company, the Carrier and/or the Master for medical treatment. Neither the Carrier nor the Company make any representations regarding the quality of medical treatment at any port of call or at the place at which the Passenger is landed. Medical facilities and standards vary from port to port. Neither the Company nor the Carrier makes any representations or warranties in relation to the standard of medical treatment ashore.

7. ALTERATIONS BY THE PASSENGER
7.1 Alterations to bookings may be made after issue of the confirmation invoice and before 63 days prior to departure, subject to a minimum administration fee of £25.00 per person per amendment and the payment by the Passenger of any additional costs incurred with airlines.

7.2 The Company will make reasonable endeavours to comply with Passenger requests for alterations to flight arrangements
but cannot be held liable in relation to the inability to provide such alterations.

7.3 Requests for alterations received within 63 days of departure will be treated as cancellations and the cancellation charges detailed in paragraph 8 below will apply.

8. CANCELLATION BY THE PASSENGER
8.1 Cancellation of bookings must be made in writing by recorded delivery to the Company or via the Passenger's travel agent. All tickets issued and the confirmation invoice must be returned together with the notice of cancellation.

8.2 To cover the estimated loss incurred by cancellation, the Company will levy cancellation charges in accordance with the
following scale:

More than 63 days before departure - Loss of Deposit
63 to 42 days before departure 25%*
41 to 29 days before departure 40%*
28 to 15 days before departure 60%*
14 to 4 days before departure 80%*
3 days days before departure 100%*
*or loss of deposit whichever is greater

8.3 It may be possible for the Passenger to re-claim these cancellation charges (less any applicable excess) under the terms
of their insurance policy (if purchased).

9. ALTERATION BY THE COMPANY
9.1 Arrangements for the Cruise are made many months in advance by the Company. Very occasionally it may be necessary
on operational, commercial or other grounds to alter them and the Company reserves the right to do so at any time.

9.2 In the event of significant alteration to an essential term of the Contract the Company will inform the Passenger or his travel agent of such cancellation or change of itinerary in writing as soon as reasonably possible.

The Passenger will be offered the choice of:
a) accepting the alteration; or
b) booking another Cruise from this brochure of equivalent
or superior quality, if available; or
c) booking another Cruise from this brochure of lower
quality, if available, with a refund of the difference in price; or
d) cancelling and receiving a full refund of all monies paid.

10.3 The Passenger must notify the Company of their decision in writing or via their travel agent within 7 days of receiving the
notification of alteration.

10. CANCELLATION BY THE COMPANY
10.1 The Company reserves the right at any time to cancel any Cruise by notice in writing (where possible) to the Passenger at
any time.

10.2 If the cancellation is by reason of any unusual or unforeseeable circumstance beyond the Company's control, the consequences of which could not have been avoided by the Company even though it has exercised all due care, the Company will offer the Passenger the choice of:

a) receiving a full refund of all money paid; or
b) booking another Cruise from the brochure of equivalent
or superior quality at no extra cost, if available; or
c) booking another Cruise from this brochure of lower
quality, if available, with a refund of the difference in price.

10.3 If the cancellation is for any other reason, the Company will offer you the same choices as detailed in 10.2 and compensation,
if appropriate, of £10 per Passenger per night of the duration of the Cruise.

10.4 The Passenger's decision must be sent to the Company in writing or via their travel agent within 7 days of the Passenger
receiving the notification of cancellation.

11. THE COMPANY'S LIABILITY
11.1 The Company accepts responsibility for death, injury or illness caused by the negligent acts and or omissions of it and anyone who supplies services, which form part of the Cruise. The Company limits its liability, where applicable, by the conventions mentioned in 11.4 to 11.8 inclusive. In any event the Company is not responsible for any improper or non-performance which is:
a) wholly attributable to the fault of the Passenger.
b) the unforeseeable or unavoidable act or omission of a third party unconnected with the provision of any services to be provided under the Contract;
c) an unusual or unforeseeable circumstance beyond the control of the Company and/or anyone who supplies services which form part of the Cruise the consequences of which could not have been avoided even if all due care had been exercised, including (but not limited to) an event of force majeure; or
d) an event which the Company and/or anyone who supplies services which form part of the Cruise could not even with all due care have foreseen or forestalled.

11.2 For claims not involving personal injury, death or illness or which are not subject to the conventions referred to in 11.4 to11.8 inclusive, The Company's liability for improper performance of the Contract shall be limited to a maximum of twice the price which the affected Passenger paid for the Cruise (not including premiums and amendment charges).

11.3 All carriage (by land, air and sea) is subject to the Conditions of Carriage of the actual carrier. These may limit or exclude liability. They are expressly incorporated into the Contract. Copies of these terms and conditions are available on request from the Company.

11.4 Carriage of passengers and their luggage by air is governed by various international conventions ("the International Air Conventions"), including the Warsaw Convention 1929 (as amended by the Hague Protocol 1955 or the Montreal Protocol 1999 or otherwise) or the Montreal Convention 1999. Flights between the UK and any member state of the European Union are currently governed by EC Regulation 889/2002 which gives legal effect to the Montreal Convention 1999. To the extent that the Company may be liable as a non-performing air carrier to Passengers in respect of carriage by air, the terms of the International Air Conventions (including any subsequent amendments and any new convention which may be applicable to a Contract for a Cruise between the Company and a Passenger) are expressly incorporated into these Conditions. The International Air Conventions may permit the carrier to limit its liability for death and personal injury, loss of and damage to luggage and delay. Insofar as the Company may have any liability to the Passenger in respect of carriage by air, it shall be determined accordingly. Copies of these conventions are
available from the Company on request

11.5 Carriage of Passengers and their luggage by sea is governed by the Athens Convention 1974 ("the Athens Convention") as subsequently amended in 1976. The Athens Convention is expressly incorporated into these Conditions and any liability of the Company for death or personal injury or for loss of or damage to luggage arising out of carriage by sea shall be determined
accordingly. In most cases, the Athens Convention limits the carrier's liability for death or personal injury or loss of or damage
to luggage and makes special provision for valuables. It presumes that luggage has been delivered undamaged to the Passenger
unless written notice is given to the Company (as carrier):
a) in the case of apparent damage, before or at the time of
disembarkation or redelivery; or
b) in the case of damage which is not apparent or of loss, within 15 days from the date of disembarkation or redelivery or from
the time when such redelivery should have taken place. Any damages payable by the Company up to the Athens Convention limits shall be reduced in proportion to any contributory negligence by the Passenger and by the maximum deductible specified in Article 8 (4) of the Athens Convention. Copies of the Athens Convention are available from the Company on request.

11.6 Insofar as the Company may be liable to a Passenger in respect of claims arising out of carriage by air or carriage by sea, the Company shall be entitled to all the rights, defences, immunities and limitations available, respectively, to the actual Carriers (including his own terms and conditions of carriage) and under the Athens Convention, and nothing in these Conditions shall be deemed a surrender thereof. To the extent that any provision in these Conditions is made null and void by the Warsaw Convention, the Montreal Convention or the Athens Convention or any legislation compulsorily applicable or is otherwise unenforceable, it shall be void to that extent but no further.

11.7 The Company's liability will not at any time exceed that of the Carrier under its Conditions of Carriage and/or applicable or incorporated contentions.

11.8 Except for claims arising out of carriage by air (as provided by 11.4), any liability in respect of death and personal injury and loss of and damage to luggage which the Company may incur to the Passenger, whether under the Contract in accordance with these Conditions or otherwise, shall always be subject to the limits of liability contained in the Athens Convention of 46,666 SDR's per Passenger for death/personal injury.

11.9 Notwithstanding anything to the contrary elsewhere in these Conditions, the Company shall not in any circumstances be liable for any loss or anticipated loss of profits, loss of revenue, loss of use, loss of contract or other opportunity nor for any other consequential or indirect loss or damage of a similar nature

11.10 The company will not pay any Passenger for claims arising out of loss or damage directly or indirectly occasioned by circumstances where performance and/or prompt performance of the Contract is prevented by reason of war, or threat of war,
riot, civil strife, industrial dispute whether by the Company's employees or others, terrorist activity or the threat of terrorist activity, failure of supplies of power, health risks or epidemics] natural or nuclear disaster, fire or adverse weather conditions or adverse sea states, Passenger's suicide or attempted suicide or the Passenger's deliberate exposure to unnecessary danger (except in an attempt to save human life), or the consequences of participating in an unusual and dangerous activity and all similar circumstances outside the Company's control.

12. ITINERARY/RIGHT TO CHANGE
12.1 The Company reserves the right at its sole discretion and/ or that of the Master of any vessel (which will not be exercised
unreasonably) to decide whether to deviate from any vessels advertised or ordinary itinerary, to delay or advance any sailing,
to omit or change ports of call, to arrange for substantially equivalent carriage by another vessel, to tow or be towed or assist other vessels or to perform any similar act which, in its sole judgement and discretion and/or that of the Master of any vessel is justified for any reason. Provided that any such decision is taken reasonably, the Company will be under no liability or obligation to the Passenger.

13. PASSENGER'S RESPONSIBILITY
13.1 Passenger has a duty to obey the lawful requests of the vessel's Master or delegated officers whilst on board; and for security or other lawful reasons to allow them (with other members of the crew) to search any Passenger, their cabins, baggage and belongings.

13.2 The Passenger hereby expressly agrees to allow any such search.

13.3 Passengers must have received all necessary medical inoculations prior to the cruise and have in their possession all tickets, valid passports, visas, medical cards and any other documents necessary for the scheduled ports of call and disembarkation.

13.4 Each Passenger warrants that he/she is physically fit to undertake the Cruise.

13.5 The Company and/or the Master of any vessel and or captain of any aircraft reserve the right in their absolute discretion to refuse boarding or disembark at any port any Passenger whose conduct is in its or their reasonable opinion likely to endanger or impair the comfort and enjoyment of others on board.

13.6 No Passenger shall bring on board any vessel or aircraft any goods or articles of a dangerous nature, nor any animals
whatsoever.

13.7 The Company will be under no liability whatsoever to any Passenger in respect of any breach or non-observance by any Passenger of the provisions of this clause and any Passenger shall indemnify the Company against any loss or damage occasioned
to the Company or any of its suppliers by such breach or nonobservance.

13.8 Passenger's behaviour must not compromise the safety, peace and enjoyment of the cruise by other Passengers.

13.9 Passengers must not bring live animals, firearms, ammunition, explosives or flammable, toxic or dangerous substances onboard any vessel, without the written consent of the Company.

13.10 Passengers shall be liable for any damage suffered by the Company and/or the Carrier and/or any Supplier of any service that
forms part of the Package as a result of the Passenger's failure to comply with his obligations. In particular, the Passenger shall be liable for all damage caused to the vessel or its furnishings and equipment, for injury or loss to other Passengers and third parties, and also for all penalties, fines and expenses attributable by the Passenger that the Company, Carrier or Supplier may be liable to pay.

14. FLIGHTS
14.1 The Company is unable to state the identity of the carrying airline or the aircraft type. All flights will be operated on scheduled or chartered services of recognised airlines.

14.2 Passenger will receive confirmation of flight timings and routes with their travel documents, which will be sent out approximately 7 days before departure.

14.3 For travel on dates other than those published in the brochure or on a particular carrier or routing a higher fare may apply in which case the Passenger will be notified before booking.

15. COMPLAINTS
15.1 Any Passenger with a complaint whilst on a Cruise must bring it to the attention of the Cruise staff onboard as soon as possible. If the Cruise staff is unable to resolve the problem, any complaint must be notified in writing to the Company within 28 days of the termination of the Cruise. Failure to report the complaint within this time may adversely affect the Company's ability to deal with it. Disputes involving claims up to the limited amounts and which do not relate solely or mainly to physical injury or illness may (if you so wish) be referred to conciliation under a special scheme, which though devised by the Passenger Shipping Association, is administered independently. Details will be supplied on request.

16. CONSUMER PROTECTION
16.1 The Company is a member of the Passenger Shipping Association Limited and its consumer protection scheme and is bonded accordingly for all cruises sold in the UK.

16.2 The Company complies with the bonding requirements of the Civil Aviation Authority, CAA licence number (4316), which
protects all its Cruises packages sold with flights. In the unlikely event of the Company's insolvency the Civil Aviation Authority
will ensure that Passengers are not stranded abroad and will arrange to refund any money paid to the Company for an
advance booking. For further information visit the ATOL website at

www.atol.org.uk. Please note that all monies paid by you to
your travel agent are held by your travel agent as agent for the company, after confirmation of the booking by The Company. Under these schemes your money is protected in the unlikely event that the company should cease to trade and the same scheme provide for your repatriation in that event.

17. DATA PROTECTION ACT 1998
17.1 The Company requires personal information including but without limitation to name, address, gender, citizenship and dietary requirements which may disclose a Passenger's religious beliefs any health, medical, disability, or any other special needs to process the Passenger's booking effectively The Company may pass this information on to other relevant individuals such as travel agents, hotels, airlines or other transport providers, security and/or credit verification companies, credit and debit card companies or any governmental or public authorities, either as required by law or regulation or, if required by such other bodies. The Company may also circulate a passenger list to all Passengers prior to the Cruise, which will include the names and nationality of each Passenger.

17.2 The Company is entitled to assume that the Passenger consents to such transfer of information, including to other countries which may not have such robust requirements regarding data protection as the UK, unless the Passenger objects in writing to the Company no later than 7 days prior to the scheduled departure date."

17.3 It is your responsibility to make sure that information, which the Company holds about you is up to date and accurate.

17.4 Our Data Protection Policy is set out in our Privacy Policy which is incorporated into these terms.

18. VARIATION
No variation of these terms shall be effective unless in writing
and signed by the Company.

19. LAW AND JURISDICTION
Any action, suit or proceedings against the Company and/or its
employees shall, unless the Company expressly agrees otherwise
in writing be brought in the English Courts and shall be subject
to English law.

20. Errors, omisions and changes
Every effort has been made to ensure accuracy of the brochure
content but that certain changes and revisions may take place
post the printing of this brochure.


Need Help?
Do you have a question about cruising? Ask your question here and visitors to the site, who have real cruise experience, will share their answers with you.
Post your own questions
Read answers from real cruisers
Help other cruisers with their questions
Be part of a real cruise community
Expand your cruise knowledge
If you'd like to know more about prices or a cruise that you've already booked, speak to a specialist cruise consultant, call us on 0800 408 6228.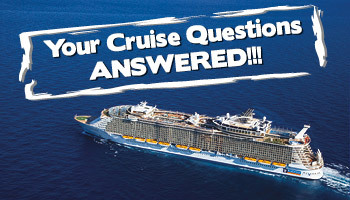 Would You Like To Ask A Question?