Cruise.co.uk is fully bonded by the Civil Aviation Authority under Air Travel Organisers License (ATOL) number 3385 to protect your holiday payments and repatriation. All fares are per person in £sterling based on two adults sharing the lowest grade of cabin within the applicable category. Prices are correct at the time of publication, we do our best to supply accurate pricing however customers are advised to confirm by calling Cruise.co.uk. All fares are subject to availability, capacity controlled and Cruise.co.uk reserve the right to withdraw any offer at any time without prior notice. All Cruises featured reserve the right to withdraw any offer without prior notice. *Cabin type and upgrades are subject to availability. All Flights are based on London airports, may be indirect and are subject to availability and change. *Regional Flights are available but may cost extra. *Hotel accommodation is on a room only basis unless otherwise stated. *Hotels are subject to change. *Tours mentioned are subject to availability at time of booking and may vary. Calls and phone numbers are recorded for training, marketing and quality purposes. Deposit paid is non-refundable. Early Bird Offer must be booked by 31st November 2019. Prices correct as of the 30th October 2019. Holiday insurance is required & you may be required to obtain a visa for some countries at your own expense. Please see Cruise.co.uk for full terms and conditions. *Business Class seats may vary between airlines E&OE
Need Help?
Do you have a question about cruising? Ask your question here and visitors to the site, who have real cruise experience, will share their answers with you.
Post your own questions
Read answers from real cruisers
Help other cruisers with their questions
Be part of a real cruise community
Expand your cruise knowledge
If you'd like to know more about prices or a cruise that you've already booked, speak to a specialist cruise consultant, call us on 0800 408 6228.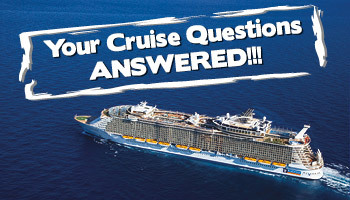 Would You Like To Ask A Question?