Royal Caribbean's Voyager of the Seas is set for a ship-wide refurbishment that will provide it with a series of upgrades designed to reinvigorate the vessel.
Following the multimillion-dollar makeover, Australia's largest cruise liner will also be the country's first to offer a FlowRider surfing simulator on board – something that has proved immensely popular on the even larger Royal Caribbean sister ships situated overseas.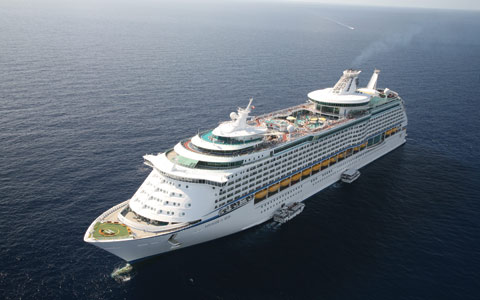 This is a move that has been welcomed by flowboarding champion Adam Wildman, who was first introduced to the sport when using one of the simulators on board Freedom of the Seas as a young child.
Speaking to the Herald Sun newspaper, he said: "My dream is to see flowboarding take off in Australia and I couldn't be more excited that a Royal Caribbean ship complete with a FlowRider … is going to be right here on our doorstep."
Among the other new additions to the Voyager of the Seas are a 3D cinema, new dining options such as a sushi restaurant and real-time virtual balconies for inside rooms.
Would you be willing to give flowboarding a go on board a Royal Caribbean cruise?
// END - About the Author ?>