There are plenty of new builds on the horizon and UK cruise enthusiasts in particular have plenty to look forward to in 2015.
The cruise industry continues to go from strength to strength and is also currently in the process of conquering new markets, most notably in Asia. With cruise line spreading their fleets across a larger area than ever before, the time is ripe for new ships. So it's not surprising to see that there are some great-looking vessels currently under construction or planned for the next few years.
Because of the scale of these hulking behemoths, preparations for a new ship will start years before they are first enjoyed by passengers, so as a result we have a good idea of what things will look like in the coming years. Below are a selection of some of the most note-worthy vessels being introduced later this year and beyond:
Costa Diadema – Set to stand as Italy's largest ever vessel, the new Costa ship is based on similar schematics to the Carnival Dream. It is being developed by Carnival's virtuoso architect Joe Farcus, who has gone on record saying that he believes this is his best ever ship. Costa Diadema will take to the seas at the end of October this year.
Quantum of the Seas – Another vessel set to make its debut in 2014, this ship is a sign of the changing times. Indeed, from next year, the vessel will be based in Asia, sailing from the Chinese port of Shanghai. Despite the fact it will be spending time away from Royal Caribbean's main markets, no expense has been spared. Quantum of the Seas boasts exciting new features including skydiving simulator RipCord by iFly; bumper cars at SeaPlex; and Northstar, a glass capsule capable of carrying up to ten people out over the ocean, 300 feet in the air, allowing for breathtaking wraparound panoramas.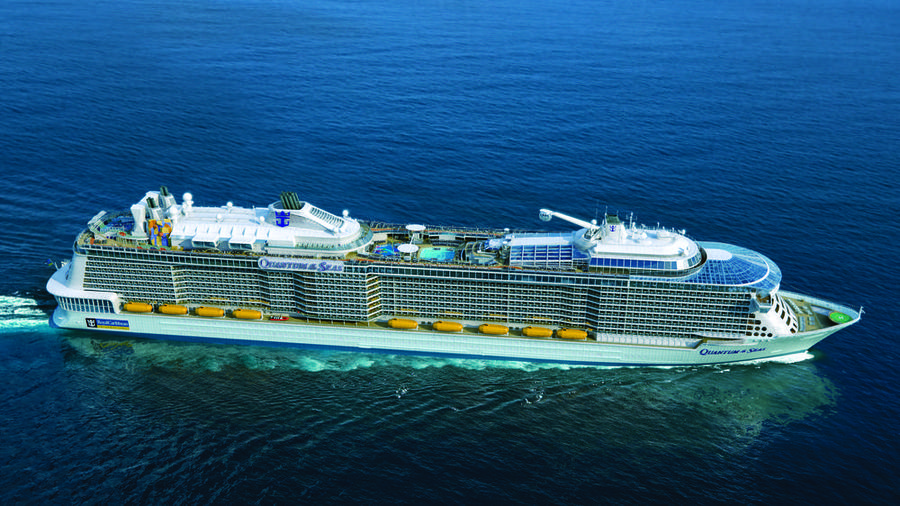 Britannia – 2015 is shaping up to be a big year for the UK market and Southampton in particular, with not one but two new vessels set to homeport here. The first, P&O's Britannia, will launch next spring and is the cruise line's largest ever ship, but don't hold that against it! There's quite a bit of buzz building around the vessel and from the selection of restaurants, workshops and masterclasses being lined up, it's clear that the ship will be particularly popular with foodies.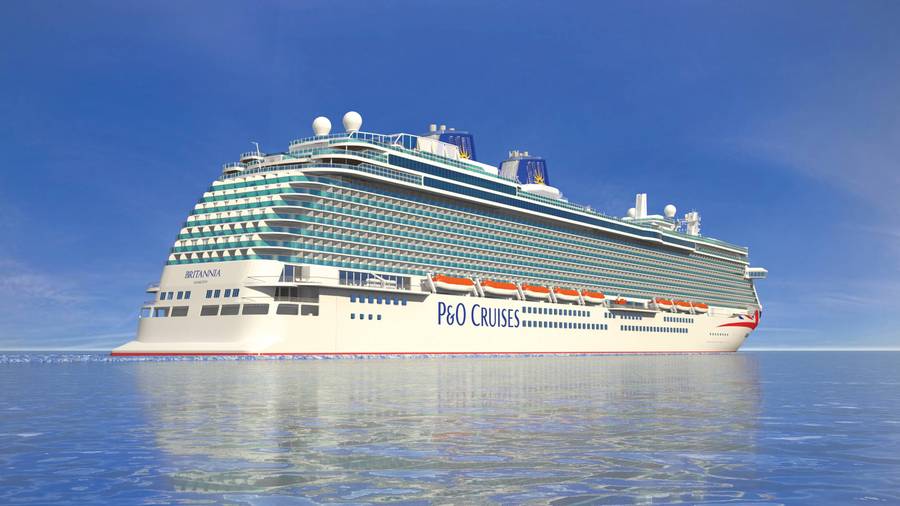 Anthem of the Seas – Royal Caribbean's Anthem of the Seas is also targeting the UK cruise market from Southampton and is set to make waves from next spring. That's a lot of new capacity for cruises from the south of England, and Royal Caribbean is hoping that its 4,100 passenger Quantum-class ship will come out on top thanks to features similar to Quantum of the Seas, as well as staterooms larger than those found on its Oasis-class ships.
MSC Ships – Of course, for the most part, the current trend among the biggest cruise lines is for ever larger ships at sea. MSC is no stranger to this and it's two announced ships – due in November 2017 and May 2018 – will weigh in at a rather hefty 154,000 tons. Despite this, the cruise line is excitedly touting its Seaside-class vessels as potentially revolutionary, thanks to some rather interesting features. Most noteworthy among them is the sea-level promenade that will run right around the edge of the vessel. According to MSC, the idea is to bring passengers closer to the sea, so they feel like they're at the seaside, hence the name.
What else is coming? – As well as unnamed orders from all the usual players (Royal Caribbean has a third and potentially fourth Oasis-class on the way), we'll soon be learning more about river cruise specialist Viking's first ocean vessels (Viking Star in 2015, Viking Sky and Viking Sea in 2016). If you're after something a little more intimate, Seabourn has a new Odyssey-class vessel in 2016, while Regent's Seven Seas Explorer is also due in the summer of that year and boasts being the most expensive luxury liner ever built.
One ship we may or may not be seeing is Blue Star Line's Titanic II, a proposed replica of the ill-fated original Titanic, albeit with improved safety features. The brainchild of Australian billionaire Clive Palmer, it was originally slated for 2016, but ongoing uncertainty has seen any potential launch slip back to 2018 at the earliest.
// END - About the Author ?>