Royal Caribbean have just announced Quantum of the Seas (to launch in October) and Anthem of the Seas (to launch next year) will have a Bionic Bar on-board.
No bar staff at all!
All your drinks will be prepared and served to you without any human intervention at all!
Whilst we think this sounds AMAZING there are still quite a few jobs we wouldn't like to see a robot doing on a ship.
Our advice to any cruise lines considering filling the below roles would be not to!
7. In at seven has to be the cruise ship comedian. Who wants to listen to jokes in binary?
"Knock Knock"
Who's there?
"01101101 01100101"
Ummmm?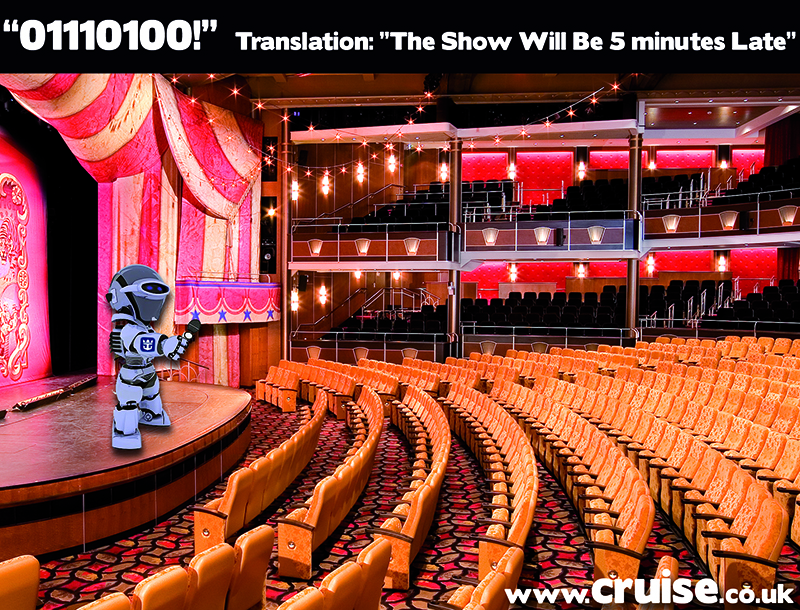 6. Actually we say we wouldn't like this but some of you may actually look forward to the day! Can you imagine a robotic Maître-d enforcing dress codes?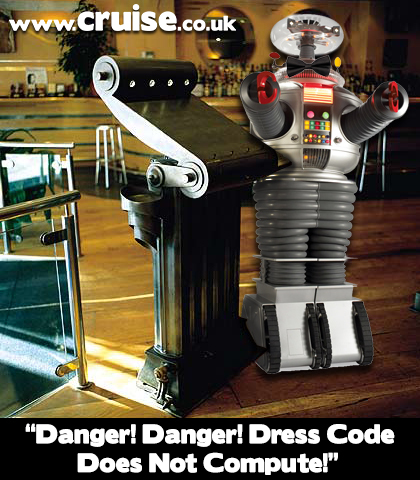 5.  Pool attendants.  Whilst we like the idea of our drinks being smoothly delivered to us the resulting smoke and electric shocks don't sound as good if they forget to waterproof the robot!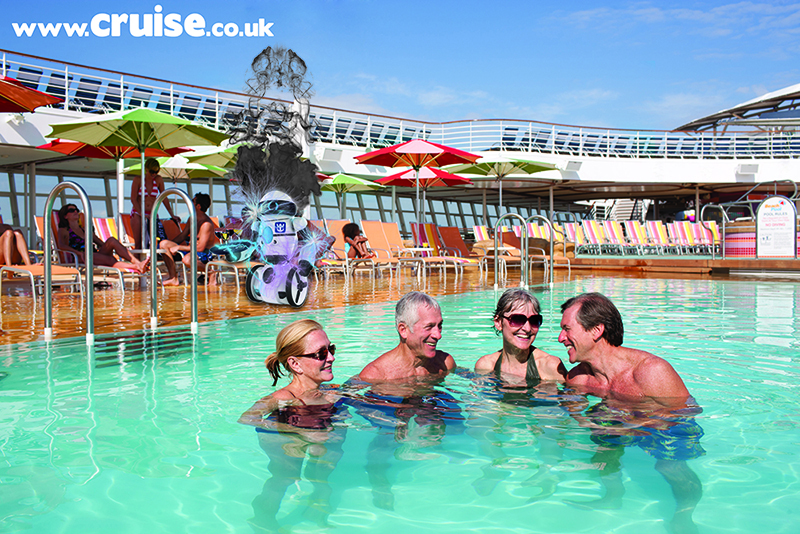 4. We've all done it. At one point everyone's tried to sneak something on-board they shouldn't; whether it be a pair of hair straighteners or an extra bottle of wine.
Would you try sneaking it past a security terminator though?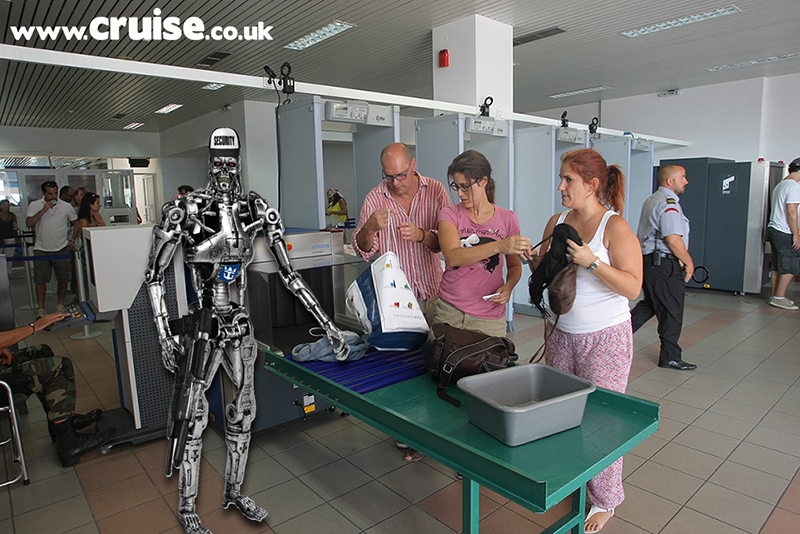 3. Nope!
Just no!
Until they build a robot that looks like a person that definitely doesn't have any spikes, saws or probes we'll keep our masseuse human thank you!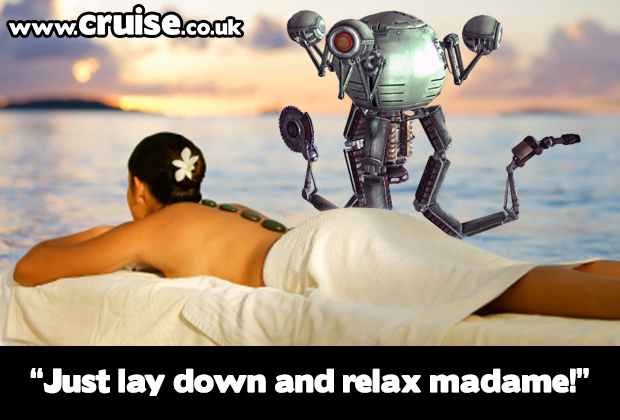 2. Being motivated to get to the gym on a cruise is hard enough with this guy 'encouraging' us!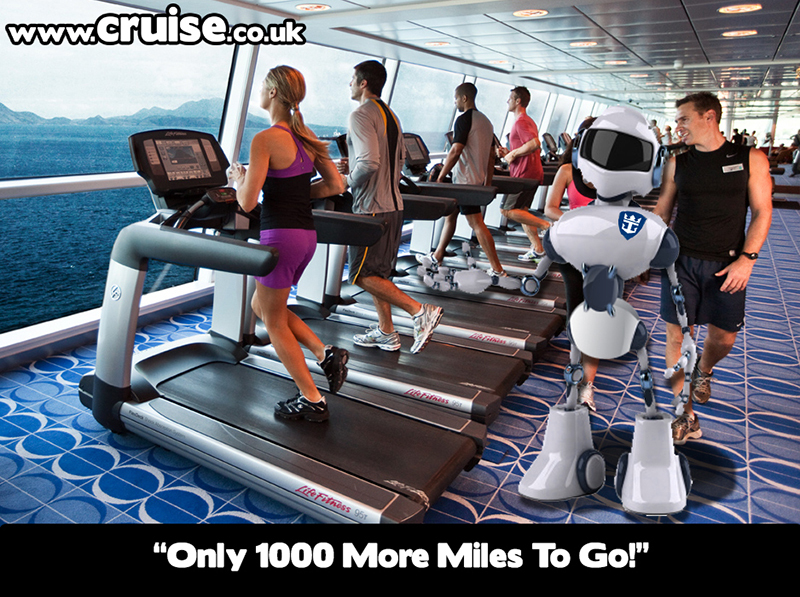 1. The dreaded customer service desk! The staff are always so  helpful when something goes wrong that we really wouldn't want to lose that personal touch!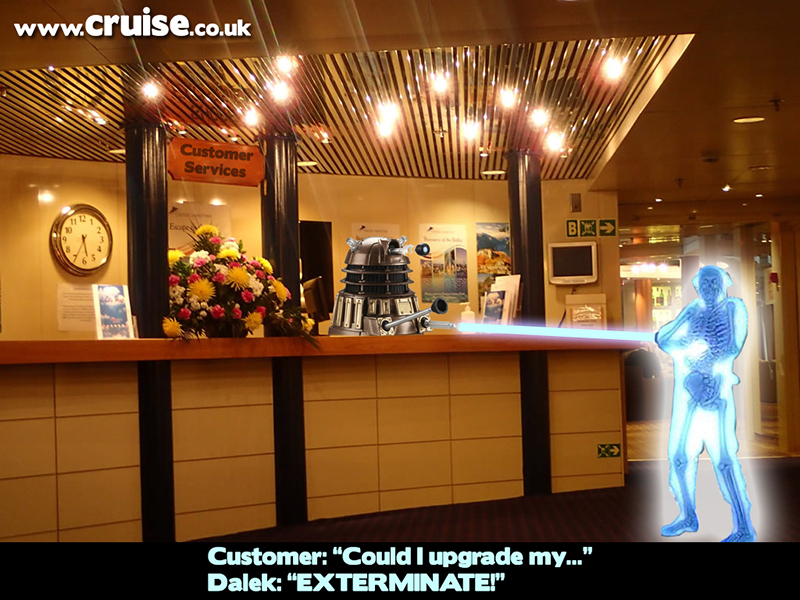 Robots on a cruise then! Is it a good or a bad thing? What would your top cruise jobs to give/not give to a robot be? Let us know right here!