There seems to be a million and one questions underneath the 'cruise' umbrella, but once you've decided on your cruise line, ship and destination, there's still one looming question to be answered… what is the perfect time of year to sail to your dreamy destination?
Avoiding bad weather on your cruise is never guaranteed (we know, how inconvenient), so having top knowledge of the cruise seasons and what temperature to expect at what time of year is the key to bagging yourself a holiday free of nasty surprises.
Fancy escaping the post-Christmas blues in the new year? Or embracing the long summer days with some magnificent views? We've got the answer to every mood you're in and for every purpose behind your cruise. So without further ado, here are the perfect cruise destinations for every season…
January
Leave the frost behind or embrace all things post-festive
Sometimes it's perfect to escape the wintry conditions at home when the Christmas decorations have come down and the New Year resolutions are already giving you the post-festive blues.
So make sure you're heading somewhere hot like Australia or the Caribbean where you'll be lounging in temperatures up to 25 degrees!
You'll have to be ready to embrace the humidity, but there's plenty of Caribbean islands to choose from that are slightly more bearable in the North like Bermuda and the Bahamas.
Combat the post-Christmas blues and head down under for some hot Aussie action or set yourself up on a sun lounger in front of a kaleidoscope of blues with the knowledge that 340 days of the year are guaranteed sunshine– the world is pretty much your oyster in not-so-dreary-anymore January.
Or if you prefer to embrace the frosty season instead, Alaska could be the one for you. Don't go shoving your winter coats away though as January temperatures in Alaska can get as low as minus 5!
Just know the crisp air will be worth it for your stunning views of snow-topped mountains and dramatic hanging glaciers.
Festival tip: January is the month of the world's most remote music festival! It's called Festival in the Desert and takes place in Essakane, Mali. If you love the feeling of exclusivity you'll love this: you'll have to take a half-day jeep ride and camel ride just to get to the venue! Craft tents, traditional songs and a single stage extravaganza will be waiting for you…
Other destinations for January include: Dubai & the Middle East, Far East, Galapagos, Hawaii & the Pacific, Mexican Riviera, Southern America.
February
From Valentines to Chinese New Year
Is love in the air with a Valentine's cruise? Romance isn't too far away if you take a short city break! Sail over to Bruges for a short stop in one of the most beautiful, romantic cities where you can take slow strolls along the canals and cobbled streets.
If warm and cosy beer-filled pub stops are the way to your heart, take your loved one here or choose from other quaint and cute cities.
Let the spices of Jamaican jerk chicken get you hot under the collar or rub shoulders with the elite of Dubai – the winter months are a perfect time to explore the Middle East, before the hot and humid summer months make it unbearable.
Festival tip: Chinese New Year is celebrated all around the world but there's something special about being in one of China's largest cities for the actual celebrations. In Beijing you'll find fireworks, temple fairs to shop around in, exciting entertaining events and religious events too!
Other destinations for February include: Australia, Far East, Galapagos, Hawaii & the Pacific, Mexican Riviera, South America, World Cruises.
March
Replace The Spring Cleaning With Some Japanese Tea
Spring cleaning must not be the most adventurous thing you do this month; put down the feather duster and experience a Japanese tea ceremony the way it should be done in the country itself!
Once again the spring colours of pink cherry blossoms and beautiful white around you will have you remembering this view forever. Perhaps the prettiest holiday you'll ever have!
Lose yourself (temporarily- you've got a ship to get back onto!) in the bustling Thai capital of Bangkok or sail among the glorious Qutang Gorge before standing to attention alongside the mighty Terracotta Army in Xi'an.
Festival tip: The Mexican town of Cataemaco is the home of all things magical and the palace on the shore is considered to be the centre of Mexico's witchcraft… Noche de Brujas is a festival that has become less like the Blair Witch Project and more like Bewitched as its appeal to tourists has grown. Experience a spiritual consultation with a side order of everyone generally fleeing to the festival to be merry!
Other destinations for March include: Australia, Caribbean, Dubai & the Middle East, Galapagos, Hawaii & the Pacific, Mexican Riviera, South America, World Cruises.
April
Escape The Showers For Rooftop Bars
Drip drip drop little April shower…well, not on an exotic cruise! From learning to hula in Hawaii to scaling the ancient Mayan temples of the Mexican Riviera, cruisers can escape the rainclouds they're so very used to at home by heading across the Atlantic and beyond.
Some of us prefer to stay a little closer to home though so cruises to the Mediterranean begin to gain popularity in April. You might get caught in those famous April showers but when doesn't a spot of sunny rain make shore excursions fun? Take a jacket and take a selfie!
As Europe warms up for summer time, make sure you use your time wisely to head for an early sunshine break by the sea or in the rolling hills of the countryside.
Paris in the springtime is always a good idea where the trees are blossoming and dining al-fresco is everyone's new favourite pastime.
You'll find that Lisbon is ideal for rooftop bars to make the most of the lack in rain and it's conveniently beside the sea so wonder down the cobbled streets in your beach air feeling like your usual sunny summer holiday has come early!
Festival Tip: Experience the feel good music in the city that created it! The last weekend of this month brings to you The New Orleans Jazz and Heritage Festival. It all began in 1968 to celebrate the city's 250th birthday but now it brings to you a feel-good musical extravaganza at the Fair Grounds (and it continues into the night in the pubs and clubs!)
Other destinations for April include: Caribbean, Galapagos….
May
Season For Selfies
This is officially the start of Alaska season! This is great news for all you view-lovers out there because summer brings extended daylight with low expectation of rain: the perfect time to stay out late for the magnificent views of the snow-topped mountains, turquoise waters and UNESCO World Heritage site.
The season to take a selfie with a polar bear or a humpback whale, the season to embrace your inner adventurer, the season to experience everything from whale watching to glacier cruising to waiting for the Northern lights!
Why not visit at the beginning of May? This way you'll avoid the rush of tourists! In fact, why not visit when there's lots of tourists all there to join in celebration? On the 17th of this month, Norwegians gather together in the city of Bergen to honour their constitution day.
Everyone will be dressed in their national dress to wave the Norwegian flag in celebration of their independence whilst watching the parades. Choose a month to be part of something huge!
Festival tip: head somewhere closer to home with the Cannes Film Festival in France's glitzy town of Cote D'Azur (which comes to life as the centre of the cinematic universe in May). Head to the red-carpet entrance to the Palais de Festivals where you're likely to spot some stars from the movie that is showing that night! Celebrity spotting and fancy outfits, what more could you want?
Other destinations for May include: Galapagos, Mediterranean and Mexican Riviera.
June
Discover The Odd And Very Odd
Kick off the summer in style with a once-in-a-lifetime trip to the Galapagos. Up until now you've only seen pictures of fabulous wildlife and the exotic landsapes of this destination but it's time to see it right in front of your eyes (and believe us, you'll be faced with some startling creatures on earth!)
And did you know that out of all 20 islands, only 5 are inhabited!
June is the month that the humpback whales make their appearance so come here to witness something wonderful and have the most unique start to summer you've ever had.
Plus you might be surprised at what else you'll find here, including the Galapagos penguin and giant tortoises that are older than your Gran…
Alternatively, June is when the cruises to Alaska hit high season, but be warned, departures around June are highly sought after so book in advance if you don't want to miss the boat.
Festival tip: If you don't fancy heading somewhere too far, why not keep it British and hop on a boat over to the Isle of Wight festival where hippies overrun your average festival-goers. Four days of festival will bring you non-stop live music, vintage shopping and real camping!
Other destinations for June include: Mediterranean, Mexican Riviera, Northern Europe.
July
Follow The Never Ending Sun!
The Norwegian Fjords don't get their name of 'The Land of the Midnight Sun' from nowhere! During the summer, the daylight hours linger a little longer than usual in Norway, meaning you can see the fjords without worrying about the sun going down before you've taken it all in.
The sailing route is one of the prettiest in the world and the never-ending days there will mean you have as much freedom to your schedule as possible!
Stay close to home with a trip around the Med – from Iberia to the Baltics, Europe is packed with tourist-friendly hotspots that are a far cry away from a typical beachside break.
Get your bearings in Dubrovnik, take a look at the city views from the walls and cool off with a drink after and dip in the sea.
Don't worry though, there's a nearby, car-free town if you need an escape from the sun and you won't be short of indoor attractions either; there's plenty of museums to get your cultural dose from.
Festival tip: one for the Reggae fans is this festival in Jamaica! Reggae Sumfest is not only the largest concert on the island, but also one of the hottest reggae festivals in the world. It kicks off with a beach party and follows with three nights of concerts. You'll be transported back to this festival memory everytime you hear Jamaican dancehall or reggae favourites!
Other destinations for July include: Alaska, Galapagos, Mexican Riviera.
August
Embrace These Beauty Spots
Summer is in full swing at home and if you want to get away from all the kids that are off school (or you want to try and ease the boredom that your own are complaining of), a summer cruise could be the answer.
August is at the height of the season if you're hoping to head to some Mediterranean beauty spots – don't forget the suncream though, you don't want to be mistaken for the lobster on the evening menu!
Ideal Mediterranean islands for families include: Crete! Believe it or not, the islands is a popular spot for globe trotters looking for a quiet place to settle down for a while or even retire, so if you want to get away from the madness for a while then head here, hire a car and revel in the freedom of Crete.
Alternatively, if you're looking to keep the kids entertained, Mallorca is your best bet to be faced with a wide choice of action packed activities including cultural, music events and you can even head to Palma for a trip down history lane (a chance to educate the little ones in some Spanish culture!)
Festival tip: Who would have thought Iceland would host the mother of all parties? For one week of August, bonfires are lit all over the country and vodka is the main consumption to celebrate Iceland's constitution in 1874. A music festival on the edge of the world with Scandinavian bands performing in the shadow of a volcano- have you ever heard of a festival like it?
Other destinations for August include: Alaska, Galapagos, Mediterranean, Mexican Riviera, Northern Europe.
September
Surprises Up September's Sleeve
Sailing to Alaska at the end of the season, during September, can mean the chance of catching the stunning Northern Lights. Imagine cruising along the serene fjords with that flickering overhead!
Ditch the camera though, some moments are so special and fleeting that they shouldn't be seen from behind a lens.
The Mexican Riviera is also a great place to be this time of year – plus, if you want to sail out of season, (that way you won't be met with a load of students ready to party for spring break and similar!)
Think expansive stretches of powdery white sand with the turquoise waters of the Caribbean Sea..sounds like paradise for us and what better way is there to spend the final month of summer!
Reverse this tip if you're actually something of a party animal with a penchant for warm beer served in red cups, of course…
Festival tip: the first Sunday of every September, a lovely city in Italy offers you Regata Storica. The event begins with a parade of boats on the Grand Canal in Venice with all decorations oozing 16th century style. It celebrates the welcome of the wife of the King of Cyprus in 1489 after she renounced her throne in favour of Venice. Nothing like being transported back in time…
Other destinations for September include: Canada & New England, Galapagos, Mediterranean, Northern Europe.
October
Unexpected Sunshine And Spooky Scenes
You know all those picture-perfect images you've seen of the US and Canada during the autumn months? Golden, red and orange leaves falling from the trees, jack-o-lanterns and Halloween mischief everywhere? This is the dream for October!
This is the most perfect time to see all of this and more, with your own eyes – not just on those envious postcards.
City breaks are the answer to your holiday prayers over the autumn season; try the city with more bicycles than people- Copenhagen doesn't do halloween half-heartedly as you'll be faced with all sorts of events and decorations.
Or how about seeking the unexpected sunshine in Stockholm? Sweden's 29 national parks and 4,000 nature reserves will make for a beautiful walk through the fresh air.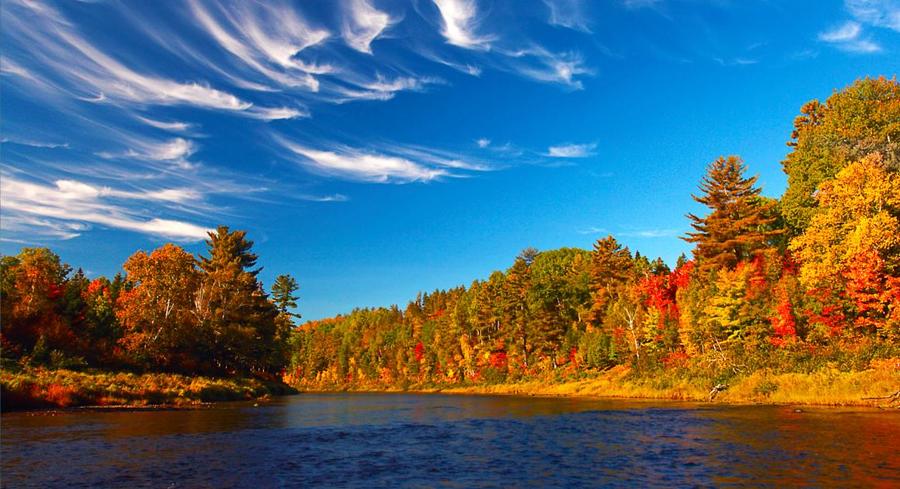 Festival tip: One of the most famous festivals round the world for joyous celebrations: Oktoberfest! A fair celebrated all around the world, but head to Munich for official parades, musicians for an open air concert, world famous procession, and of course, the real way to celebrate: drink beer by the litre and eat traditional Bavarian food like pretzels and more..
Other destinations for October include: Australia, Galapagos, Hawaii & Pacific, Mediterranean, Mexican Riviera. Disney Cruises make a big deal of Halloween, Christmas and Thanksgiving onboard.
November
Pre-festive Sun
Our winter is South America's summer and by November their rainy and humid months will have subsided. Cruise along the Panama Canal (which, despite its name, is not where the Panama hat originated, fact fans), before exploring the cultural capital of Uruguay, Montevideo.
It's a popular time for Americans to holiday,but choose a time between Thanksgiving and Christmas and you won't have to squabble over whether it's called a pavement or a sidewalk.
And you do not need a beach to make the most of some winter sun, Marrakesh is proof of that. It's a gateway to culture so get out there and explore (this destination has so many surprises up its sleeve!)
Tread the main market streets, buy something to add some Moroccan-wow to your house, and discover why the city holds onto its heritage. One minute you'll be taken down a winding alley of stalls and holiday gems and the next you'll be smack bang in the middle of some carnival madness.
Festival tip: The festival of lights is one adored all over the world so why not celebrate Diwali over in India and witness what really happens in November when the sun goes down. During the five days of Diwali, clay oil lamps are lit and keep going throughout the night to drive away evil spirits and invite in good ones- you can have a piece of this if you choose November as your festival visit!
Other destinations for November include: Australia, Caribbean, Galapagos, Hawaii & Pacific, Mexican Riviera.
December
Magical Markets And Chocolate Surprise
Is the thought of decorating the Christmas tree, fighting for your place in the Christmas shopping queues and trying to stuff the turkey into the oven a little too much to bear?
No wonder people from all over the country escape the hubbub during the festive season! Spend some (or all) of December experiencing how other countries do it instead.
Pack a stocking or a mini-tree for your cabin and maybe a Santa hat if you don't want to be too much of a Scrooge. If you can't escape Christmas completely then you can at least do it cruise ship style (and without having to peel a single sprout).
Or embrace it! Why run away from the festive cheer just because you're on holiday? There are so many magical Christmas markets that you'll find even on the shortest and simplest of city breaks…
Try Budapest where the mulled wine is only a few steps away from the port, or maybe Cologne where you'll get to stroll around over 160 stalls!
Festival tip: Aside from the vast array of Christmas markets there are to explore around the world, December doesn't just have to be about the festive celebrations. Who prefers chocolates to christmas wreaths? In Switzerland you'll find the city, Geneva's largest festival, At l'Escalade, is where chocolate cauldrons are smashed up and collected to devour. A huge bonfire is lit in the cathdral square for some post-chocolate festivities…enjoy a different side to December.
Other destinations for December include: Australia, Caribbean, Dubai & the Middle East, Far East, Galapagos, Hawaii & Pacific, Mexican Riviera, South America.
Do you prefer to escape the frosty weather at home and feel the heat of a Caribbean island or do you always need to find the perfect summer resort for the kids? Do you seek out the festivals and cultural events of a city abroad or embrace the winter weather with a trip somewhere icy?
Leave us your comments on what seasons you sail in and which weather you do your damn hardest to avoid…
9 Cruise Secrets Only The Professionals Can Tell You! www.CRUISE.co.uk's specialist cruise consultants have spent years cruising the world and it's about time they shared every tip, trick and piece of behind-the-scenes…
11 Of The Best Random Cruise Tips You Should Have Been Swearing By We've sifted through the many reviews on our site to pull out the best tips for new and existing cruisers so you can have a smooth holiday no matter what… 
// END - About the Author ?>