Royal Caribbean has decided to divert some funds for its TV marketing budget to sponsor two new web-based shows from YouTube network AwesomenessTV.
The network will produce two short broadcasts for the cruise line, the first of which will air July 6th 2014.
'YoMuscleBoii's Royal Caribbean Adventure' follows AwesomenessTV star YoMuscleBoii as he goes on a Caribbean adventure. The camera crew shadows the leading man as he tries things that only Royal Caribbean can offer, such as the cruise line's surf simulator and the world's longest zip line over water.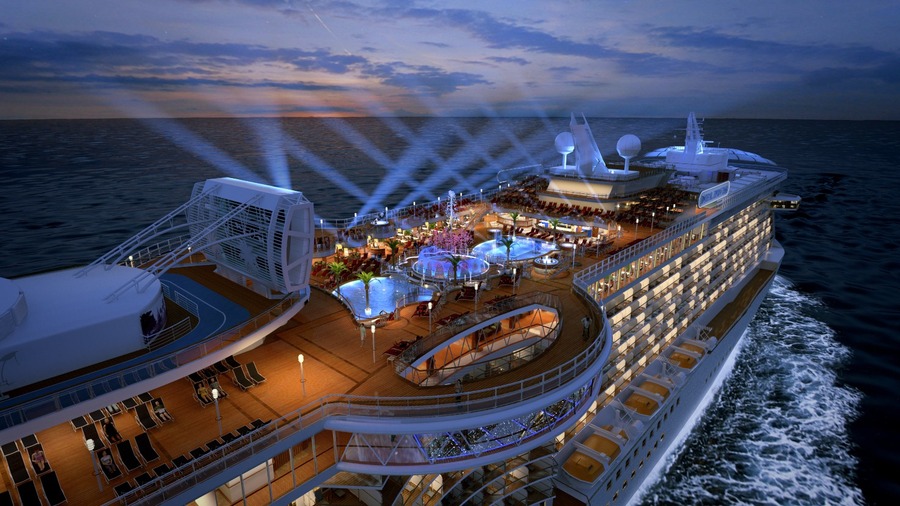 The second series, 'Shipping Julia', is a scripted six-episode drama that tells a Romeo and Juliet-esque love story that takes place on a Royal Caribbean cruise.
Carol Schuster, senior vice president of marketing at the cruise line, confirmed the firm's marketing budget was shaken up to accommodate for the new strategy, but she did not state how much was diverted.
According to Ms Schuster, the decision to sponsor the YouTube network was based on the fact that teenagers influence their parents' decisions about where to holiday.
"Teens are our sweet spot from a guest perspective," she said. "They really get the most out of our ships."
Is Royal Caribbean taking a big risk, or have they made a decision that will pay off?