Oasis for the Seas comes to Europe for the first time this year and it has been described by one reviewer as "the cruise ship to end cruise ships".
Thousands of people travel on the cruise liner, with a further 2,000 staff members and crew tasked with making sure passengers enjoy the trip of a lifetime.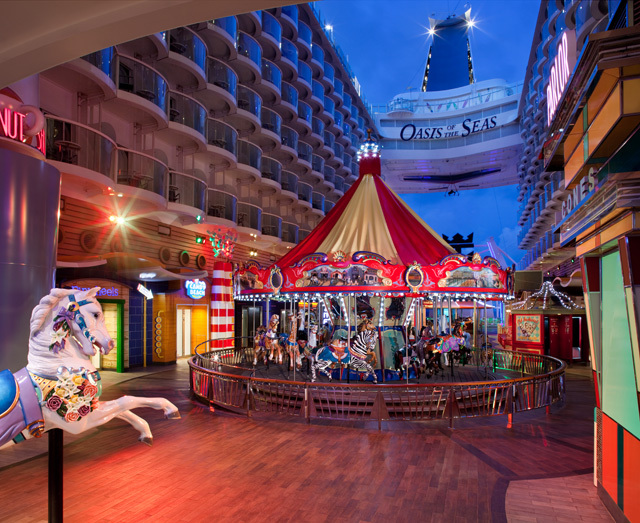 Oasis of the Seas is essentially a travelling city and writing for the Daily Telegraph, Max Davidson noted it is only inches away from being the largest cruise ship in the world.
Operated by Royal Caribbean, his trip on Oasis of the Seas was a Caribbean cruise from Florida that stopped in locations such as Labadee, Jamaica and Cozumel in Mexico.
Mr Davidson wrote: "But it was not memories of Mexico or Jamaica or Haiti that lingered as I boarded the plane home from Florida: it was memories of people having a ball."
Oasis of the Seas is great for families, with facilities including fun in the H20 Zone and the DreamWorks Experience, but adults are not left out, with a cinema and casino among the countless amenities on board for adult entertainment.
The first European trip for Oasis of the Seas will start on September 5th, with the cruise liner setting out for a five-night trip around the Western Mediterranean with stops in Rome and Naples.
Would you travel on the Oasis of the Seas?
// END - About the Author ?>