A series of technological upgrades are to be made to Quantum of the Seas, the liner's operator Royal Caribbean has announced.
Richard D Fain, chairman and chief executive of Royal Caribbean Cruises, explained that while cruises are often viewed as having a "romantic" past, they also have a state-of-the-art future.
He said: "We were determined to take the best advances in modern technology, turn them into shipboard WOWs, and take the frustration out of the vacation. This ship's combination of ease and flexibility would make a yoga instructor proud."
Among the changes announced by the company include a new boarding system that Royal Caribbean says will ensure Quantum of the Seas passengers can get from the sidewalk to the ship in a record time. Luggage will be able to be tracked via a smartphone, while the firm claims there will be "no check-in counter, no forms to fill out and no lines to stand in".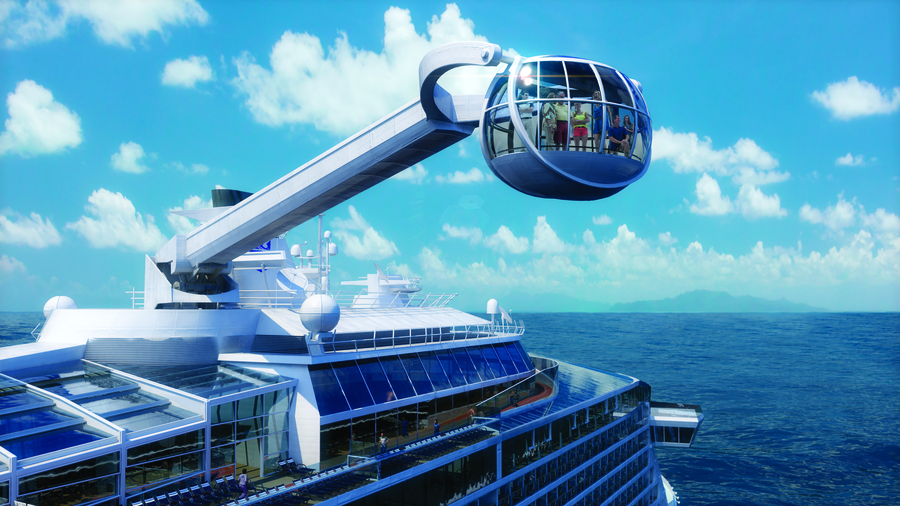 Quantum of the Seas is also set to offer new RFID WOWband wristbands, which require just a simple tap to quickly navigate the ship. They have a raft of other uses as well, allowing passengers to make onboard purchases, while they serve as the room key too.
Tourists who want to access the internet on their travels are in for a treat too, as Royal Caribbean claims people on board Quantum of the Seas will be able to access speeds that match fast broadband connections onshore.
The company said: "Guests can watch streaming video, check email, share images on social media and enjoy face-to-face video conversations – even in the middle of the ocean."
These changes have already got the thumbs up from Beta News blogger Brian Fagioli, who said the technological upgrades can make cruising a more pleasurable experience for travellers.
He wrote: "This is great news, as the on-ship Wi-Fi has historically been slow and useless. Actually, it has also proven to be expensive, so on all of my cruises, I just forgo the internet. This is a shame, because sharing pictures of a vacation with loved-ones back home would be very cool."
Mr Fagioli also highlighted that Quantum of the Seas crew members will be given Windows tablets and this will help them to do their daily duties in a more effective and efficient manner.