Many people have hit out at Fred Olsen's decision to charge a £10 dining fee to passengers aboard its Boudicca, according to the Mirror.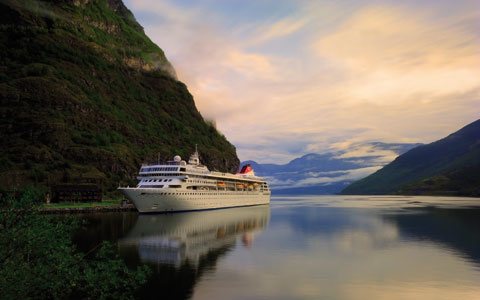 Several negative comments have been made on social media, with one disgruntled person writing: "We all love Fred for the very fact you are different to all the rest."
However, the cruise line claims its decision will bring it in line with other firms who already charge a similar fee.
Before the announcement, the restaurant – the Grill – had been praised by many for its value and quality.
Rachael Jackson, spokesperson for Fred Olsen, told the Mirror that the 80-cover restaurant has been created to give guests an "atmospheric dining experience" as it is on the open deck.
She also confirmed that the charge may increase over time and will be introduced on the Boudicca's ship Black Watch soon.
The cruise line's decision will not come as a shock for those who remember that Fred Olsen was among one of the first firms to impose an extra cost for its 'premium' afternoon teas.
Passengers will still be able to visit the buffets and main restaurants without paying extra for an "atmospheric dining experience".